TOP 6 In-Demand Digital Marketing Skills to Master in 2023
Most businesses have moved online, hoping to attract new clients and expand. It is undoubtedly a good idea, as our lives now revolve around the internet. However, the more businesses there are online, the harder it is to win over customers and keep them.  With the new year ahead of us, more and more business owners are wondering how to up their digital marketing game. Because they need to succeed in a competitive market. Whether you're new to digital marketing and want to learn from scratch, or you already have some experience and want to expand your top digital marketing skills further, the list of top in-demand digital skills in 2023 is the same. 
For example, most businesses have to focus on creating high-quality, relevant content, mastering data analysis skills, search engine optimization, social media marketing, and automation of marketing processes. With these skills on hand, your chances of winning over new loyal customers and being at the top of the search results will skyrocket. So let's cover digital marketing skills in detail to help your business succeed. 
Top Digital Marketing Skills to Learn in 2023
Digital marketing is one of the most rapidly developing fields these days. As trends, people's interests, purchase behaviors, and needs change, marketers have to find new ways to attract users and turn them into buyers. 
The most popular digital marketing channels include: 
social media

search engines

videos

email

mobile apps
Marketers use all of these channels to promote their businesses and products/services and target them to a specific audience that is most likely to make a purchase. 
People have started looking online more for products and services in the last three years. Covid-19 was a huge push to move online, changing consumers' purchase behaviors. Businesses, too, realized that to survive in a competitive market, moving online was necessary. As a result, the digital marketing field is growing quickly, and its growth is unlikely to stop in the next couple of years. All businesses need to promote their services and products and always need digital marketing experts. 
So, here's a list of top digital marketing skills you should have to grow your business in 2023.
1. Content creation and management skills among top digital marketing skills
All the data on your website is content, and it should represent the core of your business and target customers' needs. You can't just put any information on the page and expect people to buy your products. Content creation and management is a multi-step process that, when done right, will attract and engage customers and make them stay with you. 
The first step in content creation is always research. You need to know who you will create content for, their interests, occupations, ages, needs, shopping behaviors, etc. Put yourself in your customers' shoes and imagine what they want to see on your web page. 
To simplify this process, you can use one of the various online content management tools, like the SE Ranking SEO Content Editor. This tool analyzes competitors' best-performing texts, creates briefs, and gives recommendations based on that analysis to outrank your rivals. It also helps you create content and checks whether all SEO and quality requirements are met. 
Content marketing costs 62% less than traditional marketing and generates three times the number of leads. Thus, it is worth investing in an effective content strategy and creating high-quality content for blogs, web pages, social media, and other channels. Besides Content Editor, you can use one of the other content marketing tools available online. Such as Trello to plan and organize your strategy, and Grammarly to keep your writings clear to improve top digital marketing skills.
2. Data Analysis
Data is everywhere now, and it is the most valuable asset of any modern company. In fact, it is predicted that by 2025, the amount of global data will reach more than 180 zettabytes. Thus, the goal for all businesses these days and another one in top digital marketing skills is to learn how to collect, store, analyze, and use this data. 
Data analytics presupposes using modern software to collect and process huge amounts of information gathered through interacting with the target audience. This includes people's personal information, web searches, content consumption, online purchases, and more. One of the tools that can help with this is Google Analytics.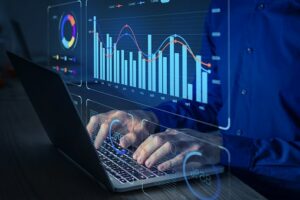 According to the Future of Jobs Report, analytical thinking and innovation are the top skills that companies look for when hiring people. Businesses across the globe rely on collected data to make informed decisions and attract more customers. That is why they need data analysts who can deal with the data and solve their business problems. 
What does it mean to be skilled in data analysis? Data scientists use machine learning techniques and AI to collect and analyze the data and identify its patterns. Moreover, they ensure that the data is accurate and complete, create algorithms that find the most relevant information in the body of collected data, and integrate tools like Microsoft Excel, Google Sheets, Python, SQL, Tableau, and SAS in the data analysis. 
3. UX & Ul
The look and functionality of your website are also key to its success, and that's where UX & UI skills come into play. Your website should be easy and intuitive to use and pleasant to the eye, or else people who click the link will close it in a few seconds. According to statistics, 94% of first impressions relate to your site's web design. 
That is why it is the right time to invest in UX & UI and find a professional working in the field. They will be able figure out the best way to present your product or service to the audience. A designer's role is not limited to creating an appealing visual image. This is another level of top digital marketing skills. They also conduct research, design, and help you market the product. They ensure every button and headline on your website makes sense, looks pleasant, and functions properly. Nowadays, most designers use tools like Sketch, Figma, Adobe XD, and InVision Freehand in their work.
Although they still involve some data, UX roles are grounded in design and tend to offer room for creativity. They also require a high level of social perceptiveness. A designer needs to understand human behavior, be empathetic and curious, and know how to collaborate with others. Thus, soft skills are just as important for a designer as hard ones. 
4. Marketing Automation
The automation of business processes is another skill that saves companies time and money and makes employees' lives easier. Without marketing automation, you would have to send website notifications, emails, and other messages to your customers manually, wasting a lot of time that could be used on other essential tasks.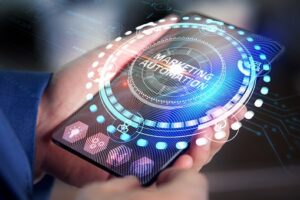 Thanks to modern technology, it is possible to make this process faster. With marketing automation, your potential clients are constantly reminded about your brand through pop-up ads, notifications, and email letters. The software used for automation recognizes potential clients, provides them with a more personalized experience, and expands your client base. The most frequently used tools include Hubspot and Customer.io.
With marketing automation software, a company can get a deeper understanding of a client's needs and interests and know what content to deliver at the right time. Creating personalized content leads to a more loyal customer base, and people are more likely to repeat their purchases and refer your brand to others. 
5. Social Media
Almost everyone uses social media platforms these days. Instagram, Facebook, TikTok, and other platforms are not just for sharing personal content anymore. They have turned into marketplaces where users look for products and services. Many businesses have either already created social media accounts to promote their products or use these platforms for targeted advertising. Hence, social media management is yet another top digital marketing skill.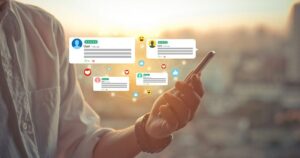 It is important to use social media to generate new leads, increase brand awareness, and improve your sales. That is why many companies now employ social media marketers who know how to engage with the audience online and grab their attention. Social marketers understand the company's target audience, along with their goals, needs, and demographics, and create posts that resonate with them. Moreover, they collect feedback about the brand on social media, analyze social media metrics, and constantly engage with target clients online. Such software as Hootsuite and SproutSocial can help you automate most of your social marketing.
6. SEO Among Top Digital Marketing Skills
Everyone is talking about SEO these days, and for a good reason. SEO specialists are in huge demand because businesses need them to increase brand visibility online, generate more leads, and reach their target audience. 
An SEO specialist knows how to do keyword research properly, how to integrate keywords into content, and how to help a company get to the top of the search results. An effective SEO strategy includes keyword research, creating high-quality content, technical optimization SEO, and improving off-page SEO. You can use Google Search Console as a primary tool for your SEO strategy.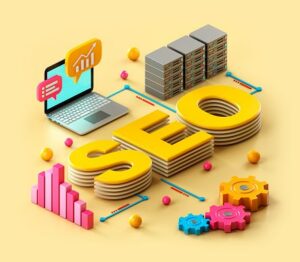 With a successful SEO strategy, a company's web page or blog moves to the top of the search results, and people are more likely to visit the page and make a purchase. Moreover, if the search engine optimization is done according to the search engines' rules and regulations, you do not have to worry about your website disappearing from the search results. Instead, Google will see your website as one you can trust and will be more likely to recommend it to users. 
Summary of Top Digital Marketing Skills
Digital marketing is a constantly evolving field that consists of multiple elements. If you want to become a master in digital marketing and use it to grow your business, there's a lot to learn. Luckily, if you acquaint yourself with the skills for digital marketing, you will know what to look for in candidates and can create the perfect marketing team that will lead to success in 2023.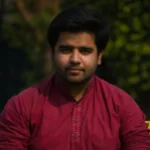 Adhar Dhaval is experienced portfolio, program and project leader with demonstrated leadership in all phases of sales and service delivery of diverse technology solutions. He is a speaker sharing advice and industry perspective on emerging best practices in project leadership, program management, leadership and strategy. He is working for the Chair Leadership Co.
Tags:
digital marketing skills for 2023
top digital skills in 2023
top skills in digital marketing