Oracle NetSuite Pricing for Small and Medium Scale Businesses: Is It Worth the Investment?
Small businesses often need help managing their finances, inventory, and customer data effectively. They require an integrated business management system to streamline their operations and improve their bottom line. But what about Oracle Netsuite pricing? NetSuite is a cloud-based ERP (Enterprise Resource Planning) software that offers a range of features and capabilities to help businesses manage their:
Financials
Inventory
Customer relationship management
other core operations.
It is designed to meet the needs of both small and large businesses. Oracle NetSuite's pricing, however, is often a topic of concern for small businesses.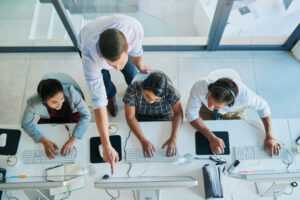 NetSuite pricing can vary depending on your business's specific needs and requirements. The software offers different packages and modules, so the cost can be influenced by the number of users, the level of functionality you need, and the amount of data storage required.
The pricing for NetSuite starts at $999 per month, which can be a considerable investment for a small business. However, the software can be a valuable investment if it helps you streamline your operations and increase efficiency, ultimately leading to cost savings and improved profitability.
In this blog, we will examine NetSuite pricing for small businesses and evaluate whether it's worth the investment. We will also explore the role of NetSuite implementation partners and NetSuite ERP implementation.
Understanding Oracle NetSuite Pricing for Small and Medium-Scale Businesses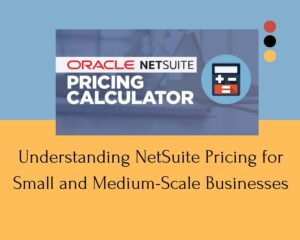 NetSuite offers various pricing plans depending on the size of your business and your specific requirements. NetSuite's pricing plans are designed to meet the needs of small, mid-sized, and large companies. Here are some of the critical things you need to know about NetSuite pricing:
NetSuite Licensing Fee and NetSuite Pricing:
You must first consider the NetSuite licensing fee. The licensing fee depends on the number of users and your chosen NetSuite edition. The NetSuite edition you select should be based on your business requirements. For example, the NetSuite Essentials Edition is ideal for small businesses with less than 50 employees. The NetSuite Standard Edition is designed for mid-sized companies, while the NetSuite Premium Edition is suitable for large corporations.
Implementation Cost of NetSuite Pricing:
The implementation cost of NetSuite is a significant factor that affects its overall cost. NetSuite implementation partners can help small businesses implement NetSuite quickly and efficiently. The implementation cost may vary depending on the complexity of your business processes, the number of users, and the level of customization required.
After the implementation, NetSuite requires ongoing maintenance and support. NetSuite implementation partners provide NetSuite maintenance and support services. The maintenance and support cost depends on the service level you choose.
Level of functionality needed:
NetSuite offers various modules and functionalities, such as financial management, order management, CRM, e-commerce, and project management. The level of functionality needed can vary depending on the size and complexity of the business. For example, a small retail business may only need essential financial management and inventory management features. A larger manufacturing company may require more advanced functionalities like supply chain management and quality control.
Customization requirements: 
Customization requirements refer to how a business customizes the NetSuite software to fit specific needs and processes. Customization requirements refer to how much a business needs to customize NetSuite software to fit specific needs and processes. The customization requirements can vary depending on the complexity of the business, the industry it operates in, and the company's particular needs. Investing in customization can also help enterprises to streamline their operations, reduce manual work, and increase efficiency.
Amount of data storage needed: 
The amount of data storage needed to manage a business's operations can vary depending on the company's size. Small businesses with few transactions may require minimal data storage, while larger firms with high transaction volumes may require significant data storage capacity. NetSuite provides the ability to archive and manage old or inactive data, which reduces the amount of active data and the cost of storage.
NetSuite typically offers contract lengths ranging from one to three years. The contract length can affect NetSuite pricing, as businesses that opt for longer-term contracts are often eligible for discounted subscription rates. However, companies must consider their requirements and budget constraints before committing to a longer-than-normal contract.
NetSuite typically allows businesses to renew their subscriptions for an additional contract term. Renewal terms may vary depending on the original contract length and the terms of the renewal agreement. NetSuite may change its pricing or subscription plans over time, affecting existing customers' renewal terms and pricing.
Is NetSuite Pricing Worth the Investment for Small and Medium-Scale Businesses?
NetSuite is an excellent investment for small businesses because of the following reasons:
NetSuite is scalable, which means it can grow with your business. Small businesses can start with a basic plan and upgrade to a more advanced plan as their business grows.
Customization of NetSuite Pricing:
You may modify NetSuite to match the unique requirements of your company. NetSuite ERP implementation partners can help you tailor the system to your business processes and requirements.
NetSuite is a cloud-based system, meaning you can access it anywhere, anytime. This feature is beneficial for small businesses with remote teams.
NetSuite offers an integrated system including financial, customer relationship, and inventory management. This integration helps small businesses streamline their operations and improve their bottom line.
Cost Savings via Correct NetSuite Pricing:
NetSuite can help small businesses save costs in the long run. The system streamlines business operations, reduces manual labor, and eliminates the need for multiple software systems.
NetSuite provides real-time data and insights into business operations, enabling businesses to make informed decisions and pivot quickly when needed.
Choosing the Right NetSuite Implementation Partner for Small and Medium-Scale Businesses
NetSuite implementation partners can assist SMBs with the implementation of the software, making it a smoother and more efficient process. NetSuite implementation partners are experts in NetSuite ERP implementation and can help SMBs customize the software to fit their specific business needs. By working with them, SMBs can ensure that they are getting the most out of their NetSuite investment and maximizing the benefits of the software.
So, look for NetSuite implementation partners with experience in implementing NetSuite for small businesses.
Then, choose a NetSuite implementation partner that can customize NetSuite to meet the specific needs of your business.
And ensure your NetSuite implementation partner provides ongoing support after the implementation.
Budget for NetSuite Pricing:
Consider the implementation cost and the NetSuite pricing plan you choose to ensure it fits your budget.
Whether NetSuite is worth investing in your small business depends on your needs, budget, and long-term goals. Hence, it may be helpful to explore the different pricing options and modules to determine which features are most essential to your business and what level of investment you can comfortably afford.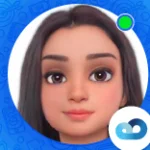 Afrah Waseem is a content strategist. She has been sailing with words since 2019. Her expertise lies in creating finance and IT industry-based content, with a proficiency that is unmatched. She believes that through her writing, she can truly express herself and leave a lasting impact, as she states, "I ink, therefore I am."
Tags:
cost of oracle netsuite erp
netsuite license price
netsuite pricing