Cloud ERP Transformation: Best ERP software for SMEs
In recent years, cloud computing and software-as-a-service (SaaS) have stepped into their golden era. With that splash in the market, it comes the capacity to handle the most demanding applications. Business management software, often known as enterprise resource planning software (ERP), is one example. All the way up and down the supply chain and manufacturing process, cloud ERP offers a plethora of advantages. Already, many organizations have deployed cloud ERP solutions such as Oracle ERP cloud, and they are reaping significant benefits.
Cloud ERP Transformation Reasons
When it comes to Enterprise Resource Planning (ERP), the COVID-19 epidemic had a significant influence, as it did on other parts of life as well. Companies have reshaped demand and supply chain fundamentals as a result of remote work and lifestyle. This change has resulted in an increase in the number of companies looking for more flexible ERP systems.
Continue reading if your company is one of many looking for cloud-based ERP solutions.
What changed regarding the cloud ERP system during the Covid-19 lockdown?
It was simpler for businesses who used Enterprise Resource Planning systems to adapt to a changing environment, presumably. Because they already know how ERP software streamlines a business flow holistically. Through the automation of different activities, enterprise resource planning systems (ERP) save expenses. Administrators can reach stock, production, and distribution information more quickly with ERP software, as well.
Remote maintenance is made simple using cloud ERP software. Since then, cloud-based enterprise resource planning (ERP) systems have moved to the top of the list for businesses that operate remotely.
No requirement for significant capital investments.
There are several financial benefits to adopting a cloud ERP strategy since it converts ERP systems from a one-time capital expenditure to an ongoing operational expense, eliminating the need for large-scale capital expenditures upfront. Companies that use SaaS ERP systems may significantly decrease their hardware and infrastructure investments, labor expenses for installing the hardware systems, and training costs.
A third-party setup or maintenance is not required for cloud ERP.
It is common for ERP companies to outsource server space, or they may force you to rent server space from one of their preferred service providers. Instead of purchasing server space, you will rent it. The hosting firm will therefore provide updates to newer servers as and when necessary.
There is no requirement for server space with Cloud ERP, on the other hand. In order to utilize the system on any internet-enabled device, all you need is high-speed internet access.
For SMEs and factories, cloud ERP software provides greater flexibility.
When it comes to working from anywhere, cloud ERP is an essential tool. Computer-related manufacturers who provide laptops, a collaborative software tool for chatting, and a cloud-based enterprise resource planning system may operate everywhere.
Companies that used a Cloud ERP system were able to provide remote working due to the remote working conditions. Many of those without cloud ERP systems had to rearrange their work schedules, which proved difficult. Consequently, they reduce their working hours or risk breaching safety rules as a result.
Home and office connections were required to be simplified in the post-pandemic period. Alternatives include moving to online solutions such as Cloud ERP, customer relationship management, and accounting software. The reason is that you may connect multiple SaaS applications into the same ERP system.
Upscale and down-scale your ERP system.
Less on-site staffing became possible for firms with quick access to ERP systems at their respective sites. Without putting themselves or others in danger, they carried out their inventory and supply chain responsibilities remotely.
Furthermore, because different ERP SaaS providers offer different subscription options, you can anticipate a Cloud ERP system to be adaptable and versatile. For example, depending on your requirements, they may allow for more or fewer the system's user quota. Access to your company's data can be available to anybody who requires it. If you need to reduce the number of licenses and, consequently, the monthly cost, you may do so by lowering the price per license.
Be prepared for any disruptions caused by any unforeseen events.
For the manufacturing industry, the future is more focused on technological tools than it has ever been. The ability to obtain information from anywhere has become a necessity for employers. Even if you have a remote workforce, you need a system in place that will continue to function regardless of the circumstances.
When significant changes occur, such as crucial employees becoming unavailable at the last minute, the firm must be ready to adapt and survive. We've also had to deal with circumstances like laying off large groups of people during Covid-19. In that sense, a robust system working efficiently without dependency on key employees is a golden asset now, and in time, it is becoming a staple for many digitalizing companies.
Availability all time
Cloud ERP is accessible from any location, at any time, and on any device. This feature ensures that the business never comes to a halt. In today's unpredictable climate, it is essential to guarantee that you are smoothly linked to the cloud and that all of your data can be accessed without relying on physical locations to function correctly. When circumstances are dire, cloud-based ERP software comes in extremely useful.
Greater productivity
Better productivity is achieved via greater collaboration across departments and functions. An enterprise resource planning system (ERP) improves communication and cooperation among diverse functions. And when these are all in the cloud, not in company servers that you need to plug in, all of the data and information from multiple departments will be housed on a single platform. Hence, it is allowing for greater cooperation among staff and the promotion of group efforts. Also, ERP project management principles can yield better results in this context.
Data security and confidentiality
Cloud ERP systems are equipped with cutting-edge security measures to ensure that no data breaches occur. The use of role-based access ensures that only those granted access will be able to view sensitive information. The department leaders will also find it simple in terms of giving access to additional staff based on their position within the business.
Cloud ERP reporting and analysis features
ERP offers extensive reports that allow users to generate calculated projections based on the information. The use of sophisticated filters in ERP to create complete and consistent real-time reports minimizes the possibility of data discrepancies in the first place. It enables the parties involved to make better-informed decisions in the future.
With thousands of organizations across the world, Oracle NetSuite ERP is a prevalent cloud ERP system. With its up-to-date updates and flexible scalability, NetSuite has established itself as a pioneer in adaptable solutions. Besides, Oracle Cloud ERP also interacts with an extensive range of prominent platforms, including Quickbooks and Salesforce.
Final Thoughts
It is possible that firms of all sizes may find it tempting to save money, time, manhour, and effort by implementing a new ERP system on their own. And cloud ERP systems -like Oracle ERP cloud make it appear to be simple. Because they are pretty similar to the cloud platforms and technologies, we use every day for marketing, CRM, social networking, and other purposes. When cloud ERP software was first introduced more than a decade ago, it was an intriguing but primarily unproven technology. Now, it's apparent that not only is the technology ready for peak time, but it's also quickly becoming the standard in the industry.
Each cloud ERP software suite has its own set of advantages, and each company must determine how well each choice fulfills or fails to satisfy its own business requirements. However, what they have in common is a dedication to driving the ERP software market ahead through the use of cloud ERP solutions to achieve tremendous success.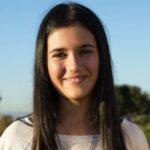 Writing, researching, and learning about project management and tech.
Tags:
benefits of cloud computing
cloud computing solutions
Enterprise Resource Planning
ERP