How to Use Digital Marketing to Increase School Enrollment
Private schools can be considered as businesses. Therefore, attracting students is as important as finding customers for regular business. However, many schools still rely heavily on traditional local media, such as billboards, direct mail, and newspapers. Let's now discuss some online options for private school marketing that can increase enrollment. Online marketing strategies can be tailored to your audience to increase website traffic and your online reputation, they are easily measurable and are significantly cheaper and more durable than traditional media.
10 Tips for Private School Marketing
1. Improve your website experience to increase website traffic
Like many websites for business, a private school has a tremendous opportunity to provide a positive experience and leave a lasting impression on the students' parents.
The website should have certain features:
It should be responsive. If the site is difficult to navigate or browse on a mobile device, parents won't spend the time to find the right information and it will decrease the website traffic.

It should be fast. You want to make a lasting impression on potential parents and existing parents and increase website traffic by making your web pages load quickly. Slow websites are the biggest problem. Make sure your website is up-to-date.

It doesn't matter if a visitor is searching for a particular form, policy, or contact information, they don't want to spend 5 minutes trying to find it. You want your website to be as easy to navigate as possible for visitors. This will ensure that they can find what they are looking for as quickly as possible.

Professional. If your website doesn't include videos or stock photos, it's not doing you any justice. The parent of a possible student can quickly link a poorly designed website and the education that their child will receive, thinking that the education will not be satisfying.

Actively encouraging leads. This can be done by looking into third-party tools that are available. 
A private school website will be more complex than a traditional small business website. Therefore, we encourage you to find a design agency that has experience designing websites for private schools.
2. Rank higher on Google using SEO
Parents do their research online before they come to you in person. It is crucial that you have a search engine presence in order to increase website traffic, attract and engage parents.
Let's assume you're a parent who is in the process of moving and you are looking for schools in a new area. Most likely you will search for a keyword starting with "Best Schools in *new place*'" How high does your school rank on the search results when searching for the best schools in your area?
If your private school is not ranking higher in search results, you need to focus on SEO to rank higher and attract more students.
3. Google Adwords can help increase website traffic
Google Adwords could be the best option to get traffic and improve online reputation in a short time. Adwords make it easy to reach parents when they're doing research. This is an opportunity that cannot be missed especially if you are advertising on billboards and in direct marketing. 
If you don't have the required knowledge, it's easy to make mistakes and lose money. You will need to understand the platform in order to plan a successful private school marketing campaign on Facebook, Google or Bing.
Identify your goals. The goal should be simple such as getting contact information to call them back. You can trust your staff to close the deal. Ask yourself these questions: Is it appropriate for you to advertise year-round? Who are your advertising targets? If you target parents, then what age groups are you targeting? Are you targeting a parent who is just starting to research? Or are you targeting the parents who need to make a quick decision? Each question should guide your approach to private school marketing.
4. Use Facebook to build a community around your private school
Facebook is an excellent platform for businesses and brands to establish an online community that can contribute to online reputation. Facebook can be another way for private schools or colleges to share information with students, parents, and their families. Upload videos, hold polls, answer questions, and improve communication.
This is a good way to build a community for students and parents. Creating an engaging page can be extended to advertising to reach prospective students or parents who fit the target audience. The objectives should determine the marketing strategy.
Has an Open Day been planned? Identify your audience. Is it primary school students or parents looking for secondary school options? Facebook advertising is a great way to find this type of audience. You must also be clear about how you plan to measure success. If you are looking for exposure, then you could pay for impressions. By doing so, you can also evaluate the campaign. You can also send them to a landing page where they will provide their contact details so that you can arrange a VIP tour on Open Day.
Facebook offers more advanced advertising tools, including custom audiences and remarketing. Remarketing allows parents to promote your site to their children who have already visited it. 
5. Engage with your students, alumni, and colleagues on LinkedIn
LinkedIn is a social media platform that allows professionals to network online. LinkedIn offers a way for schools or colleges to create company profiles. It will help you rank higher on search engines, and it can be a great way for people to connect.
You can encourage graduate students and undergraduate students to join a LinkedIn group of your private school. If the LinkedIn group can bring graduate students closer in a professional way, it will positively impact the school's online reputation and improve the school's image and brand.
The school looks reliable when a former student says "My teacher helped me to do my biology homework, then I took extra lessons and now I run my own lab. Thank you, school!". When a positive and reliable image is created, parents will be more prone to enroll their children.
6. Use email newsletters to communicate regularly
Email newsletters are a low-cost and effective communication tool. A basic approach is to send an email newsletter every week or month to the parents to keep them updated. You can also use your website to build a database to send more targeted messages or implement marketing automation to enhance the online experience.
7. Start making videos about your private school
Videos are one of the most effective communication and promotion tools. Although professional videos require a lot of production and editing, they can reach a large audience with minimal expense.
Videos are more affordable than print advertisements (incl. artwork) and have long-lasting effects. Upload your video on YouTube to start your YouTube Channel. Upload it on your Facebook and LinkedIn pages. Also, you can use the trending social media platform, TikTok, and draw attention to your school even more.
8. Improve the online reputation of your private school
You can also use traditional private school marketing techniques to increase online reputation through influential websites or by influential people. You should also consider improving your online reviews as a starting point. Some reports indicate that reviews online are as important as personal recommendations. You can influence potential parents' decisions through positive online reviews before they even get in touch with you.
There are going to be many places you want to publish reviews/testimonials. Your website should be the first stop. It is likely that you have already done this. Google may use your testimonials to create a structured snippet for your search results, which will make it stand out from the crowd. This little feature will help you get more clicks and increase website traffic.
Next on your list for online reviews is Google My Business. There is a section called "Reviews" that you will find amongst all the information. Of course, parents of potential students can check out the reviews to see if the general sentiment is positive. It will help you to be more successful on Google and influence parents. Be mindful of the reviews and your responses to them to create a positive outlook.
9. Offline communication can increase online activity
Although we are concentrating on online opportunities, we also believe it is crucial to integrate offline and online marketing by making use of your existing communication tools in order to promote your online endeavors. Make sure to include your website address if the advertising is in the local newspaper.
You can promote your Facebook page and e-newsletter as well as your LinkedIn profile and group. Here are a few examples:
Every sign should include your website address.

Social media information could be included on envelopes and text messages sent to parents.

Parents should be able to subscribe to the e-newsletter to be updated and never miss out on the announcements.
It is important to remember that people who are reading your marketing material can share it. Remember this when creating marketing campaigns.
10. Have a blog
Blogging is an excellent tool for sharing information in the marketplace. It also provides valuable tools to improve search engine performance. The school principal might contribute to educational posts. The school counselor can publish articles about student psychology. The goal should be to provide valuable information to parents, whether they're beginning to research, ready to enroll students, or already have them enrolled.
Both students and staff can be involved in writing guest posts. Imagine being able to support students in their journalism development and the promotional value that comes with having students' writings published.
The ideal is to not stop blogging. Learn what kind of information parents need and publish blog posts accordingly. Slideshare presentations, checklists, and infographics could all be examples.
Conclusion
Although there are many different ways you can approach private school marketing, these are the basic strategies that can help you increase enrollment. By investing in a well-designed website and focusing on SEO, you can increase website traffic which will draw attention to the school. By constantly working to improve the school's online reputation, you can positively influence parents to not only be aware of the school but also encourage them to enroll their children.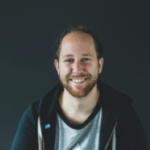 Dan Sanderton has 19 years of experience in the publishing world as an editor and writer, including his former role as marketing director of ProjectHills Consultancy, and now as Content Developer for PMI.
Tags:
digital marketing
online reputation
private school