7 Incredible Ways Video Content Can Improve SEO
SEO is extremely important for any business nowadays. You need to make constant efforts to improve SEO and consequently, your business. Here's how video content can help you increase SEO ranking:
1. Video Integration Boosts Website Ranking
One of the most important SEO ranking factors is content. And the presence of a video on your website will positively impact that factor. A video is a proof that your website contains quality content.
Search engine algorithms will receive the signal that your website has better and more comprehensive content related to a particular query than other websites which will further improve your SEO ranking.
Simply having a video on your webpage will help in improving your website's ranking in search results, leading to a higher click rate.
2. Google Values Videos
Google is one of the biggest search engine platforms. There are about 250 million active Google users in the USA alone. Thus, it becomes exceptionally important to do everything that can get your website featured higher on a Google search result page. A video can do just that.
Google's algorithm cares for the quality of the content and its relevance to the keywords that are being searched for. Similar to what was mentioned in the earlier point, Google's algorithm scans every website for all the forms of media that it contains. If your webpage has videos along with texts, Google will perceive it to have more information and quality content, thus boosting your ranking on the results page.
3. Videos Generate More Traffic
One of the qualities that all search engine algorithms look for when determining result page rankings is the amount of incoming traffic. If your website has higher traffic, you are more likely to be featured on top because the algorithm will think that you have quality content that will be helpful to people.
Video content can help you generate a lot of traffic for your website. Posting video content on social media platforms like YouTube and Instagram will attract more users to your website which, in turn, will improve SEO and lead more people to your website.
4. Videos Make People Stay Longer
If people are coming to your website and leaving within seconds, it means that your website isn't offering quality content. This is a major factor that algorithms use to determine your ranking on the results page.
Therefore, it is crucial that you grab the attention of anyone who's coming onto your site and make them stay for a longer duration. Using videos is an excellent way to go about it. Studies show that people find it easier to extract information through videos.
When people visit your site, they will watch the videos in search of answers. This will lead them to stay on the page for a longer period. As more and more people stay on your website for long durations, search engine algorithms will boost your rankings as they will evaluate your site to be one that provides good content.
5. People Are More Likely to Link to Your Videos
Quality backlinks often have a huge impact on search result rankings for websites. The more people link to your website, the better your content is considered. Nothing gets people to link more than videos.
If you offer quality video content on your website, the chances of people linking to your site become much higher. This will not only help in improving traffic organically but also lead to a better SEO ranking and thus, your website will be one of the top results.
6. Videos Have a Higher Chance of Featuring on Top
If you search for something on Google, you will notice that there's a carousel on top that displays videos related to the search. These videos are from different websites and are selected by the algorithm.
To improve your chances of getting featured here and get more people onto your website, you need to create good videos.
7. Improve the Value of Your SEO
While it is important to improve SEO, all your efforts will be for nothing if people are not buying your product or services. Even if the traffic on your website is constantly increasing, the ultimate success of your SEO will be established only when those clicks convert into sales. Videos can help with this as well.
With the help of videos, you can engage the people who visit your website and give them a clear idea of your product or services and their benefits. This will have a positive impact on people and they will be more likely to make a purchase from your webpage.
Thus, not only do videos help in getting more clicks, but they also help you convert them into profit. You can also seek expert help from companies that offer digital marketing services in India and create quality videos that cater to your target audience.
7 Incredible Ways Video Content Can Improve SEO Infographic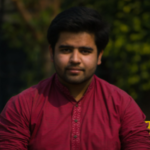 Adhar Dhaval is experienced portfolio, program and project leader with demonstrated leadership in all phases of sales and service delivery of diverse technology solutions. He is a speaker sharing advice and industry perspective on emerging best practices in project leadership, program management, leadership and strategy. He is working for the Chair Leadership Co.
Tags:
video SEO
youtube SEO