4 Tips to Gain Online Store Customers
Do you have an online store and want to know what you can do to attract more customers? If you answered yes then keep reading. Because this article has compiled a detailed list of tips and tricks that can help you grow your customer base. It is no secret that the internet has changed the shopping habits of customers. Shopping online is the new normal. It is a fact that half of all purchases are now made online. This is why it is important to have an effective marketing strategy in place for your online store. Having an online store is not easy and it can be very difficult to get more customers. So, here are a few ideas on how to gain more customers.
1. Take Advantage of Holidays
The first tip that you can implement is to take advantage of holidays. You should use the holiday time as an opportunity to market and be creative with your branding. This is where you can utilize the shopping habits of customers. Even though cliché, there are certain products that customers lean towards at certain times of the year. You can sell holiday-related products on valentine's day, for example, and can promote and sell a lot of red and pink products. You can also push men's products on Father's day like Socital suggests right here, or even offer different vouchers that customers can use on different holidays. There are plenty of holidays and it is really a great time to be creative and attract customers.
2. Promote Your Online Store on Social Media
There is no doubt that social media platforms are very popular. You should definitely keep your social media accounts active and post regularly. The benefit of actively using social media is the wide range of customers you can reach. There are an unlimited amount of potential customers through which you can grow your brand awareness.
The most popular social media platforms are TikTok, Instagram and Twitter. On TikTok, you should post video content that is creative and entertaining. This will grab the attention of the customers. TikTok is more a place where you can microblog but do not bombard your audience with too much information. Memes and videos do well on this platform.
Finally, we have Instagram where you can post high-quality content. Videos, images and reels do well on this platform. All of these platforms are dominated by younger users so make sure your content is vibrant, youthful and fun. You will have a massive audience reach because TikTok has 680 million monthly users. Instagram has 500 million daily active users and Twitter has 330 million monthly users. You may try to use the likes app to utilise the full potential of these platforms.
3. Free Samples and Giveaways
If there is one thing customers love more than sales, it is free samples. Consider giving free samples of your product if you are able to. It seems like a non-profitable marketing move. However, people get to experience your product and if they like it, they will likely buy the product. This strategy can help attract customers while also contributing to brand loyalty. Once people like your products, repurchasing rates will increase significantly.
You can also host giveaways for user-generated content. This is done on social media in the form of hashtag challenges. You need to identify your opportunity and then exploit it. In this case, the opportunity is the human being's love for free things. It's a foolproof approach to promote your products, increase followers and give customers a chance to try your products. If the customer likes the product, it is more than likely that they will share their positive experience online and promote your product on your behalf. This will also attract more customers since shopping online has changed the shopping habits and customers care more about the user reviews than marketing campaigns.
4. Sales, New Products and Advertising
Many people prefer shopping online because most products are cheaper in online stores and occasionally, there are massive sales. Sales are known to do well and attract customers. You should definitely have sales on your website and also post about the sale on your social media accounts. Announcing an upcoming sale on social media will reach more people and attract more customers than usual on the day that the sale starts.
A different strategy would be advertising new products at lower prices. You can make use of Google advertising which will be beneficial because you get to target your ads, control your costs, measure your success and manage your campaigns. Google Ads gives you immediate exposure because your ad will show in the top 5 results on a Google search results page. The great thing about Google Ads is that you get to determine your price range and they will estimate your results.
Bottom Line
The world is moving into a more digital space and people are spending more time shopping online than they are going to a real store. As an online store owner, you need to get as much traffic as you possibly can. These 4 tips are here to help you. Remember to take advantage of holidays and use the shopping habits of customers to promote your products on such special occasions. Be active on social media accounts, post regular content to engage with followers and attract more customers. If you are able to, give free samples to increase repurchase rates, and host giveaways to let your customers promote your products for you. Lastly, have sales on your online store and consider using Google Ads for advertising.
See Also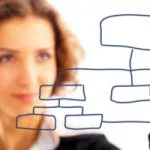 A dedicated Career Coach, Agile Trainer and certified Senior Portfolio and Project Management Professional and writer holding a bachelor's degree in Structural Engineering and over 20 years of professional experience in Professional Development / Career Coaching, Portfolio/Program/Project Management, Construction Management, and Business Development. She is the Content Manager of ProjectCubicle.
Tags:
attract customers
Online Store
shopping habits
shopping online