6 Best Video Marketing Software For Business – 2021
The digital marketing platform uses the promotion of brand products or services, and the more creative you are, the better engagement you can expect from the audience. How to be creative and attract the attention of the audience? To boost engagement requires creating out-of-the-box video content that is lucid yet unique. When wondering how to make the most of your creative ideas, the video marketing tools are available in plenty. It requires the latest and feature-packed video marketing software that helps give a creative touch to promotional videos of services or products.
Digital marketing professionals are aware of the impact of videos on the audience. The list of tools for video creation below can help the video content creators.
What are the Best Video Marketing Software Tools?
1. InVideo
InVideo is the perfect video marketing software to give a professional level touch to the video. It has plenty of template options to choose from and adds special effects to marketing videos. This could be the perfect pick for content creators to retain the attention of the audience online. 
Features: 
efficient online video editor to create marketing videos 

easy for beginners and experienced 

It is a flexible video editing option 
To create a video of your memorable experience and give it a personalized touch, InVideo can help you do so. The data-driven video content influences the buyer's purchase experience in the market. 
Pros:
cost-effective option 

The file quality is not compromised 

It helps give a personalized touch to videos 

Cloud-based editing software 
Cons:
Search functionality is not poor 

A bit in pricey range 
Pricing:
No free version is available
2. Promo
You can bring any idea to life in minutes with Promo. It is one of the most popular video makers available on the market.
Features: 
allows the creation of videos from stock videos, stock photos, video clips, and music.

easy to use

flexible 

cloud-based
Pricing: 
There are 3 versions that are starter, business and agency ranging from £9 to £69 as a monthly charge. You can try it for free!
3. Animaker
It is another excellent video marketing software option with different popular video styles to incorporate in videos. Functionalities to drag, drop, edit, and play are easy to use on the software. The professionals can use this video marketing tool. 
Features:
It gives access to its animated library, where you can use the animation characters, icons, and others 

Features like task management, user collaboration, suitable visual solution, file management are easy to handle on the interface 

Add special animation effects such as curve, camera in and out, transition, filters, and others 

One can use unique video styles on this platform, such as typography, whiteboard, handcraft, and the like

 
Pros:
It has a variety of options to work with 

Simple interface to start a project with

Steps are easy to follow to create a video on the platform  
Cons:
Not available for use from all browser options 
Pricing: 
It has one free plan with categorical options for business, personal, and startup plans.
4. Filmora
This is the perfect video marketing software for beginners with a variety of animation, filters, and style options to use. When beginners are in search of an efficient yet simple to use tool, this is the suitable option that helps give the much required professional touch to videos. 
Features:
It has advanced text edit, scene detection, stabilizing video, split-screen options 

Offers frame by frame preview, easy speed control option, import on social platforms, and many more 

Using video files, audio mixer, screen record, audio separation, and noise removal features are available on the tool 
Pros:
Variety of animation and effects to use for video marketing 

It has advanced feature options for beginners 

It is a great value for money software 

It comes with an easy to use interface 
Cons:
Use of the latest features are limited to paid plans 
Pricing: 
$12.99 monthly for basic plans, $24.99 for standard businesses, $57.99 for premium plans.
5. Vimeo
It is one of the best video collaboration and distribution tools that help make videos for your brand. When in search of an embeddable video platform, this is the one. Invite team members on it to create, collaborate and share your work. 
Features:
Help create customized videos

Fastest to work with 

Ad-free interface to work on 

Excellent video quality 

Call to action, email marketing, social sharing can be done easily on the tool 
Pros:
The tool offers a diversity of work to edit purpose 

Vimeo helps video uploading an easy task on different platforms 

There are different filters and effects to give a professional touch to videos  
Cons:
Limits the use of storage 

It is a bit difficult for beginners  
Pricing: 
It has Vimeo Plus, PRO, business, and premium versions, ranging from $7 to $75 as a monthly charge. You can get the one that suits your purpose of video editing the best.
6. Videoshop
When users search for a video marketing tool to offer the best user experience, this is the suitable one to try. It is a feature-packed one that has plenty of options and takes the video to the next level. It is a perfect option both for experienced and beginners and has access to plenty of editing options. You can easily download the software and start using it. 
Features:
It helps in easy adding music to video files 

Combining video is no more hassle on this platform 

From trimming videos to adjusting video speed and adding effects, it can be done using this tool

The sound effects, transitions, are easy to use

The edited video file is easy to be shared online via YouTube or other platforms 
Pros:
Fast and easy option to edit videos 

It helps combine video clips in just a few clicks 

Ability to add filters, effects, transitions  
Cons:
The features are free to use only for a limited time 
Pricing: 
The software is available for free both for iOS and Android users and perfect for mobile users to give the required personalized touch to video files. 
Wrapping it up
You have to choose the right video marketing tool that would be suitable to meet your requirement. After you have known the features in detail, it would help you choose the right option. Try with a simple option to help you learn the complexities and help edit the videos better, giving them a professional touch. Whether for personal or business purposes, there are options available, and it is recommended to use the free version of the software before you opt for its paid or higher version. 
See Also
What is Salesforce CRM Used For?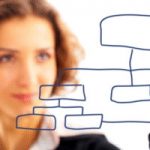 A dedicated Career Coach, Agile Trainer and certified Senior Portfolio and Project Management Professional and writer holding a bachelor's degree in Structural Engineering and over 20 years of professional experience in Professional Development / Career Coaching, Portfolio/Program/Project Management, Construction Management, and Business Development. She is the Content Manager of ProjectCubicle.
Tags:
Animaker
Filmora
InVideo
Video Marketing Software
Videoshop
Vimeo