IT Business Analyst
IT business analysts produce solutions to challenges. They achieve these solutions thanks to their effective communication network IT business analyst job description 
The business analyst comes to the fore in order to effectively turn the projects into reality together with the product or service.
There are different studies within the tasks and these studies are of great importance for many companies. For this reason, it is among the occupational groups that attract a lot of attention and research.
It is critical to have a thorough understanding of the function of this job.
These analysts are business development experts. They analyze the business environment and the changing needs of the company.
What Exactly do IT Business Analysts ?  IT Business Analyst Job Description
Their job is to manage a deep analysis process. They communicate with the company's stakeholders to analyze their information systems.
On the other hand, business analysts work to keep the company up to date with changing technology.
They use data for this; with this data, they improve the company's services. They update the computer software they use.
IT Business Analyst is Like a Hyperlink in Business World.
Business analysts, whose roles in the industry are really important, act as a bridge. They are bridges or, more appropriately, we can call them as a hyperlink.
They are bridges or, more appropriately, hyperlinks.
This term is not just a word; because they have to work in close coordination with more than one team within the organization. The most fundamental road to success is communication.
The survivors are not the strong, but the communicators and adapters.
In addition, this kind of work produce solutions to challenges. They achieve these solutions thanks to their effective communication network.
In order to do these, he/she brings his/her knowledge and skills to the fore through the education he/she has received. Then they present them to managers or bosses.
At the same time, it is among the duties of the person to provide technical solutions and to carry out studies for the company to come to better points.
Duties and Responsibilities.IT Business Analyst Job Description
Multiple stakeholders' business demands must be understood and prioritized.
Interpret and clarify business needs so that senior management may easily analyze them and make strategic business choices.
Come up with solutions based on the stated needs, develop a strategic plan, and work toward the organization's long-term targets.
Analyze criteria for necessary strategy implementation when structuring business requirements efficiently.
Cooperate closely with the Technical Architect and Development staff to ensure that the team understands the expectations.
Providing the effective design meetings with the project team. System design, business rules, and other essential deliverables are delivered in the proper order.
Collect data from a variety of internal sources while evaluating and reporting on significant data patterns to help you make better decisions.
Gathering information on behalf of the industry and setting targets by examining business functions
Creating the team and the budget on the project. Provide diagram creation process with workflow chart.
Finding rational solution methods for different problems and reporting.  Performing analysis on designs together with many projects and planning
Performing audits within purchasing, operations, distribution, inventory and more…
    How Talented are You for This Job?
Math lovers please gather here, if math is your nightmare, you guys can leave the field. Especially mathematics and analytical thinking are among the basic skills of those who will start this job.
There are many factors such as written and verbal communication skills, quick solution generation and planning.  An A candidate  must have a technical background;  because he/she will need to use the necessary tools and technologies.
Program management and project management expertise; having the skills to consult with the right people is vital. Ability to handle complex tasks, capture details and of course read data impressively
Analytical thinking and ability, an effective communication, organization and planning skills, presenting rational solutions to problems
Prone to teamwork, to be knowledgeable in terms of methodology and methods in terms of business processes
How Can You Become an IT Business Analyst?
In order to become one to handle the job;  you can have a bachelor's degree from certain departments of universities that provide 4-year education.
Well; it is not necessary to have a business degree to work as a business analyst, however it is preferred.
If you consider the university, the departments include mathematics, computer, business engineers, as well as industrial engineering.
At the same time, management information systems come to the fore together with statistics departments. Of course, it is also important to have certain qualities.
Initially, you may gain experience in business research or project management in a company. Maybe as a trainee first
But they need to be a part of the business they are analyzing in order to see it from different angles.
For example, a business analyst who prepares analysis on risk management in banks should understand financial calculations; have knowledge of bank products and their features.
Otherwise, it is not possible to communicate with the requestor, to understand the issue and transfer it to the software side.
On the other hand, you can examine the organizations that provide training in this field. I'm sure you'll find some good training courses.
Your Expectations in This Market
This could be a great opportunity for your business career. The industry needs analysts, and this need is increasing. Of course, as we mentioned above, you must have important skills for this job.
If your skills match the requirements of this job, an excellent career will await you.
You analysts will be a lifesaver for businesses. Because, thanks to your analysis, company costs will decrease. Unnecessary expenses and unnecessary efforts will stop due to your valuable work.
In the digitalized world, there will certainly be different expectations as information technologies in the future.
These expectations will also change existing roles. That's why you should be able to make a difference in what you do, no matter what business line you're dealing with, no matter what project you're dealing with.
Read More : The University of Utah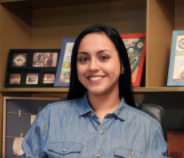 Vice President, İntelligent Design & Consultancy Ltd
Over 12 years of global & rich experience in Portfolio & Program Delivery Management in leading & managing IT Governance, PMO, IT Portfolio/Program, IT Products, IT service delivery management, Budget Management, and more.
Tags:
Business Analysis Skills
Business Analysis Technıques
business analysts
IT Business Analyst