IT Leadership. What is Leadership and Its Types.
   IT Leadership is not only necessary for huge companies. We enjoy applications that make our lives easier under their leadership. What is leadership and its types.
An IT manager is someone who is responsible for the overall performance of a company's electronic networks and leads the IT department to meet the organization's information systems requirements.
Focusing on a company's internal computer networks may include selecting the hardware and software required for the network, updating internal servers, or looking at other electronic support systems that can increase employee productivity.
The IT specialist is responsible for controlling the software and hardware of computers.
They are responsible for collecting all kinds of information and data.
It is the naming of a whole that covers this entire technological field, including communication techniques and computers, as it is transmitted from one place to another via network systems and presented to the end user's service and use.
IT Leadership and Some Misunderstandings
Some people think that IT management is only necessary for huge companies. Folks who think this is a job for big companies, even government-sponsored businesses, we have to say with regret that you were wrong. You guys are so wrong.
It makes no difference if the firm is small, medium, or enormous. A well-organized, smoothly functioning IT infrastructure is vital in the modern business world.
Every company needs IT leadership, but only some really understand this and they succeed in business.
It would be great if we briefly look at the IT strategy and its infrastructure in this context: when you set long or short-term goals, our business ideas are built on solid foundations under the leadership of IT.
And demolishing a building with solid foundations is a very difficult task.
What Does the IT Manager Do? What is Leadership and Its Types
An IT manager has full command of the issues. Their Education is impeccable and this leader has the skills to perform any IT task;
We mean; from evaluating new equipment, helping out, laying cables for the creation of new workspaces.
I would like to underline this sentence: ''laying cables for the creation of new workspaces.''
Even such a simple task is one of the duties of the IT department. Details are the most important part of this business, so always keep this in your mind and let's move on.
An IT administrator typically hires and trains system administrators, computer programmers, and database administrators.
An IT manager, in consultation with senior management, can identify the organization's IT needs and then manage their staff on a specific and strategic project. These projects generally adhere to a defined budget and timeline.
Duties and Responsibilities
The exact scope of an IT administrator's responsibilities varies from one setting to another. At some businesses, the emphasis is solely on computer networks. In other companies, the focus may be on building or upgrading telephone systems and other electronic support systems associated with the company's operation.
Moreover to helping to create the overall structure of the corporate network, an IT administrator will also oversee the routine maintenance of the system. This means regular testing to ensure that all components are operating at maximum efficiency.
What is leadership and its types ? They should motivate their team members for high performance; he /she should act as a coach like in a sports club.
Communicate, speak and present in the language of senior management.
They should establish good relations with people, manage discussions within the business
They must understand strategy, business functions, decision making and workflow
Budget, forecast, manage cash flow, and understand financial statements
Manage risks, costs, time, and project teams to plan and manage successful projects.
IT Leadership During the Pandemic
Even during the current pandemic period, an IT leadership can contribute to business development:
It was not very wise to go out during the pandemic period. We all know this process very well. That's why we don't want to remind these bad times again with details.
Internet shopping rates were at the highest rate in this period.
After internet shopping, couriers brought you the products you bought. Ok this is nothing new but
It was extremely positive in terms of customer satisfaction; because IT leadership was on the scene for the development of contactless product delivery.
Plus, who do you think organized the mobile applications for this business using real-time customer analytics, yes, applause for them please.
How to Become an IT Manager?
IT managers have different personalities. They tend to be enterprising individuals. This describes them as daring, ambitious, forceful, extroverted, energetic, passionate, self-assured, and upbeat.
They are dominant, persuasive and motivating. Some are also researchers, namely; intellectual, introspective and curious.
Is this job for you? To find out if an IT manager is one of your best career options, you should research the many educational options. You can take private courses as well as attend related departments of universities.
IT Manager's Workplace and Conditions
IT managers often work within their company, although a few work remotely. While most IT managers are able to run a variety of jobs for the employees they supervise, they are more likely to be caught in a meeting room than a server room. Overtime is common in this field.
Educational Subjects
Courses are specific for individuals and departments serving fellows who will work in companies
This IT Leadership class teaches IT professionals how to understand user needs, communicate effectively, accurately measure user satisfaction, and create a service-oriented environment in their organization.
Internal Customer Service Fundamentals, why is the concept of internal customer service important?
Characteristics of bad, good, and excellent customer service, realistic customer service with ideal internal customer service
Resource prioritization, deadlines, ongoing communication and follow-up
Being proactive, not reactive, the difference between customer service and relationship management
Developing processes that facilitate efficient service, Measurement: If you can't measure, you can't monitor or improve
Ways to demonstrate service ownership. Measuring internal customer satisfaction
The Role of the Manager in Service Success
Leadership traits/processes required to create a service-oriented environment Communication and Interpersonal Skills
Passive, aggressive and assertive. Visual, auditory and kinesthetic communication, making contact on the phone, listening frame, listening styles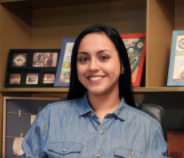 Vice President, İntelligent Design & Consultancy Ltd
Over 12 years of global & rich experience in Portfolio & Program Delivery Management in leading & managing IT Governance, PMO, IT Portfolio/Program, IT Products, IT service delivery management, Budget Management, and more.
Tags:
Business Management Software
digital margeting strategies
Digital transformation
IT Business Analyst
IT Leadership
IT management
Leadership Skills