How to Plan and Create Your Social Media Contents (In 5 Steps)
Social media presence is essential for any brand to be successful at sales. If you've just entered the social media department at an agency or just got your first social media job as a freelancer, you know that there's a content plan you need to create for the brand's social media account. However, some information on how to make this content plan may be missing or you may not be able to fully construct it in your mind.
And if you need to make this plan monthly, this means you need to plan, create, and share all the content within 30 days. If you are new to the business, it could turn into the hardest job in the world. But do not worry, because with the essential steps we are going to share, you will be familiar with all the circumstances. 
I would like to share with you the tips and tricks about social media content plans that I have prepared every month for about 3 years. I hope both you and the brands will be satisfied with your content plan.
Step 1: Find out the brand's social media presence goal
Some brands use social media to direct sales, some brands to read their content, some brands to keep their communication with their users always up to date. Whatever the goal is, first make sure you learn it from the brand. If you are authorized to change the brand's content strategy, you need to observe their accounts very closely and determine their needs. In this way, you will set goals for the brand's social media presence much more clearly.
This way you will be sure of what to talk about in your content. The goals you set also determine the content density. For a brand with high sales expectations, you may need to post 3 posts a day, while for a brand that wants to stay in touch and entertain its followers, it may be enough to make 4 or 5 content entries per week. A change in your social media presence strategy may cause a complete change in the amount of content in your content plan. Many businesses use the social media planning calendar to organize posts, ideas, and trends.
Step 2: Analyze your competitors
Now you know the target of the brand, and you are more or less aware of what your content density should be. So what about your competitors? What are they doing? How much content do they post and what do they talk about in their content? When preparing a content plan, you need to follow competitors closely. Because besides their language and style, you can see what kind of content they produce. For example, in a world where video content is more intense, if you try to communicate only with images, you may not be on the right track.
In an area dominated by infographics or gifs, short videos can be ineffective. For this reason, you should thoroughly examine what your competitors are doing, how they approach the issues, note down the ones you like from them, and you should not stop following them even after you publish your content. Because at any time, you can see a brand new content concept that you can implement on your next social media content plan.
Step 3: Get to know your target audience closely
Unfortunately, there is not a day that we do not try to get to know the target audience. In fact, one of the main topics of Digital Content Production 101 courses in major universities around the globe is to know the target audience. Because if you do not know them well enough, the content you create will not be as correct and will not be consumed naturally. Unconsumed content, on the other hand, will face difficulty reaching its goal. For this reason, you should know very well for which audience you need to create content.
For example, if you are going to manage the social media accounts of a food brand, you should know about the likes of the targeted audience, their age range, and location to produce content accordingly. If you are going to produce content for a hair products brand, you will see that the audience does not consist only of women but also men. This kind of info can lead you towards a solution where you have to address different personas in multiple ways, rather than one-way communication. You can also check this link to learn more about social media marketing.
Step 4: Define categories for your brand's content 
Thinking about social media contents categories will show you how many times in a month you need to use that category repeatedly. For example, let's say you are working on a brand that is related to books and you need to create a content plan. Then the following categories may come to your mind, respectively:
Quotes

Author of the week or the month

Interesting libraries around the world

Combination of the book with different arts

Question-answer
You can enhance the artistic aesthetics of this concept by quoting from books or poems, and you can write a text that goes with the vibe. By choosing the author of the week or month, you can pin 1 to 4 content. In this category, you can give information about the author, talk about their books, maybe include their awards (if they have any). You can share the largest or most interesting libraries in different parts of the world, intrigue book lovers, or simply contact them and ask questions. You can create puzzle-style games, and ask their favorite author or book. Thus, you will have your fixed social media contents that you can add to the content plan. If you also want to improve your other skills in digital marketing, check this article.
Step 5: Upload consistently 
The last tip about planning your social media contents, and maybe the most important one, is to upload your content consistently. People will forget about your brand if you barely post, and too much content will feel like a scam, or like your brand is trying too hard. You should find a healthy balance between posting 5 times a day to not posting anything at all. You should also consider sustainability. Because planning is always easier than applying the plan, and you can run out of ideas real quick. This, I mean, sharing content for just the sake of sharing, will look repetitive and boring. 
After you successfully set your content density, follow that plan regularly. It will look very bad if you lag behind your schedule. People will think that your brand is inconsistent and stop following you after a while. Soon, your employer can notice this and you may have a serious problem. To prevent that disaster, set your goals a little bit lower than what you are capable of creating, and stock your posts. This way, you will keep your social media presence high without running out of stock easily, and if you face a problem that stops you from creating content, you will always have something to share. Sometimes you should just go with the flow, you know. 
See Also
Solutions for the Best Digital Marketing Strategy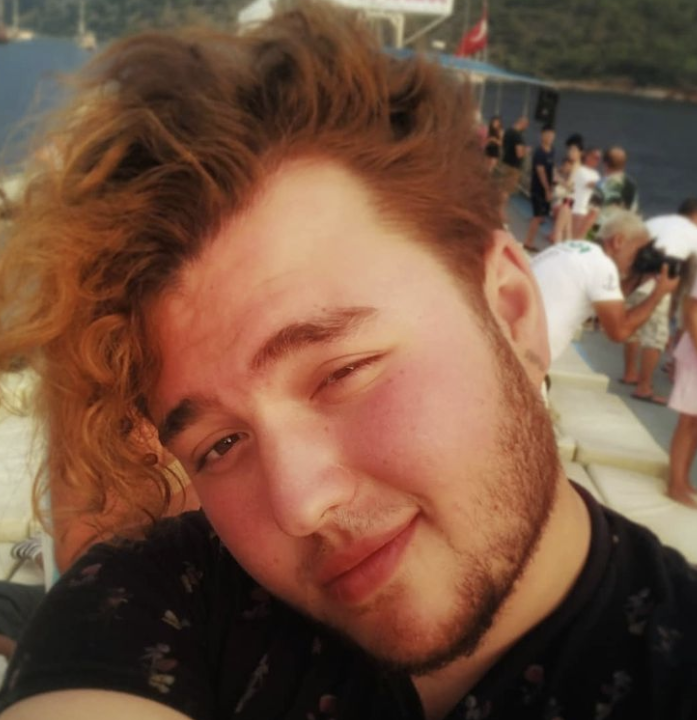 Tolga is a content editor and a social media specialist. His knowledge and love for digital marketing made him an expert social media specialist. Other than creating content for Project Cubible, he is a passionate gamer.
Tags:
content creation
content ideas
content planning
content schedule
instagram contents
social media