Latest Trends in Digital Marketing
Marketing your firm online, whether you call it digital marketing, online marketing, or internet advertising, is a major thing these days. After all, internet usage has more than doubled in the last decade, causing a significant shift in how people buy things and engage with businesses. Marketers were scrambling to stay strong with the year 2020. It was a year unlike any other, with current events having a significant impact on trends in digital marketing. The COVID-19 outbreak has taken a toll on organizations all across the world. People's shopping habits have evolved since then. At this stage, in-store shopping is an inclination. Customers are successfully purchasing online, and many businesses have gone online, shifted towards influencer marketing to stay in touch with their customers. Let's discuss what the top trends in digital marketing are in this article.
1. Intelligence Based on Big Data
Big data about marketers' audiences are making it simpler for businesses to provide hyper-personalized and relevant experiences, which is driving customer expectations, particularly among Millennials and Generation Z, who have been conditioned to demand only relevant experiences. As a result, today's marketers must build as many experiences as there are audience segments, which necessitates more marketing deliverables, customization, and digital assets.
2. Virtual Reality
One of the top trends in digital marketing is the use of computer technology to create simulated settings known as virtual reality, or VR. By wearing a head-mounted display, VR allows you to experience and interact with a 3D world that isn't real. By collecting inputs from the computer, the device produces a 3D virtual world that is immersive and virtually real.  VR's ability to captivate users makes it a powerful tool for both learning and entertainment. It can assist users to acquire a variety of competencies and talents if used correctly.
For instance, YouTube VR is a standalone app that is tailored for virtual reality. You're already familiar with YouTube. With YouTube VR, you can watch any video in a virtual reality environment. Like the YouTube app, you can subscribe to channels, create playlists, and view history on this app.
3. Drone Technology
An unmanned aerial vehicle is referred to as a drone. This vehicle is one of the latest trends in digital marketing and it is an important development in technology. It makes no difference whether the machine is totally operated by artificial intelligence or by a human. The majority of future drones are likely to be autonomous. The drone industry is expected to be the next big thing. Drones' commercial applications will create exponential growth in this business once the regulatory framework frees up the airspace for them.
4. Influencer Marketing as the Latest Trend in Digital Marketing
Influencer marketing, according to Tomoson statistics, overtook organic search, paid search, and email marketing as the fastest-growing client acquisition channel. It was also the cheapest.
According to Tomoson says ''Businesses are making $6.50 for each $1 spent on influencer marketing, with the top 13% earning $20 or more. A resounding 70% are earning $2 or more, with the rest either breaking even or failing to generate a return on investment''  
Influencer marketing was also found to result in an improved quality of customers for 51% of businesses. However, influencer marketing can be expensive, particularly if you want to work with high-quality influencers. Do your research and pick the finest option for your budget.
5. Artificial Intelligence
Around 42% of marketers say they aren't very strong at digital experience segmentation. The majority of segmentations are based on the assumption that consumers prefer one thing over another. These preferences, however, are difficult to track. Nonetheless, marketers must be aware of their target audience. Artificial Intelligence is significantly more efficient than humans at dissecting and analyzing behavioral and demographic data. It has the ability to learn every aspect of a user's personal preferences. An app may use your personal information, purchases, demographic information, or browsing history to assist and support you with your needs.
6. Visual Search – Make a Purchase Through the Eyes of Others
Visual search is a relatively new notion, but it's a game-changer. According to a 2018 study, visual search capabilities are preferred by 62 percent of Gen Z and Millennial consumers over any other new technology. Remember, they are now the customers.
One of the top trends in digital marketing, among prominent visual search engines, is probably Google Lens. With the app, you can translate, explore landmarks and even see what's popular on a menu, all by using your smartphone camera. But what is efficient for marketing is, of course, the shopping feature of visual search engines.
Can Following Trends in Digital Marketing Be Effective?
Any firm can benefit from online marketing. We've utilized digital marketing to help businesses of all sizes expand, from mom-and-pop shops to internationally recognized colleges and beyond, at Disruptive. That is the allure of online marketing. You can use digital marketing to target anyone, anywhere if you know who you want to reach.
According to digital marketing experts providing SEO in UAE to the biggest brands, reputation building through search engines and social media is critical. This means that strategies like guest posting, profile linking, and listings need to reflect the influence of the brand. One important way to achieve the same is by building a strong blog section. This can help demonstrate the business as a leader and influential voice in the industry niche. Strategies like SEO have dramatically transformed in recent years.
How Do the Trends in Digital Marketing Provide Benefits to Marketers?
Buyer Trust
In order to develop buyer trust, it's critical to maintain brand consistency across all touchpoints. Customers may self-serve and investigate products in a matter of seconds, comparing rivals and reviews with ease.
With 70% of the buyer's journey completed before reaching out to a sales team, it's vital that the marketing team does everything it can to build brand affinity, which is driven in large part by consistent brand experiences.
Influence
By using one of the trends in digital marketing, influencer marketing, marketers can easily affect the buyers' shopping decisions. Collaborating with the people who are influential on social media, brands do not only advertise their products to large masses, they also observe and control the trends on social media which positively affects sales in the long run.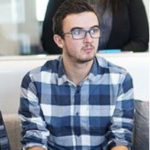 11+ years strategic communications, marketing, and project management experience. I am a trainer at StarWood Training Institute, focusing on online courses for project management professionals.
Tags:
digital marketing
influencer marketing
online marketing
trends in digital marketing