5 Marketing Strategies That Keep Customers Coming Back
Traditional furniture retailers often forget the important role brand loyalty, loyal customers and customer satisfaction play in marketing their brand to others. So, here are a few marketing strategies to inspire customers to return again and again. A thoughtfully curated collection of timeless furniture and homeware accessories that will always inspire is the hallmark of great home furnishing retailers. It takes a dedicated team to put together. The sourcing of quality furniture and unique pieces of interest to customers of a home furnishings brand is one of the most differentiating factors among brands.
Home furnishings customers by and large crave unique, creative and memorable pieces when they shop for their homes, and the sourcing of one-of-a-kind items or designing a new collection is a point of pride for your brand. Unique stories behind the pieces sold in the store should also be leveraged by your sales team as surefire conversation starters with customers.
Besides having high-quality furniture, and unique designs, the best home furnishings retailers also get to be leaders in their category by focusing on their passion—creating memorable in-store customer experiences and building their community of loyal customers. This is what generates a lot of business through word of mouth and repeat customers. Consumers will share negative and positive comments equally, so you want to make sure they are saying the right things about you.
Unfortunately, furniture and home furnishings retailers are challenged by some of the lowest customer loyalty scores among retailers. Here are some important, tried-and-true loyalty-building marketing strategies to improve.
5 Marketing Strategies
1. Offer a truly personal sales approach
The bare minimum is to train employees to know about your products and store policies. However, you should also train them to connect with your customers and to take the time to get to know your customers to create the best customer experience. Perhaps start every customer conversation by offering a cup of coffee and sitting down to chat on some of your beautiful, luxurious furniture.
Listening and taking the time to understand your customers' needs is an important step to provide them with memorable and outstanding customer service which will lead to high customer satisfaction. Having a reliable and trustworthy team of sales staff will help bring this strategy to fruition. Hire people who are truly passionate about finding solutions to your customers' home furnishing needs—even if those solutions aren't available in your store. Their genuine willingness to help customers will go a long way when it comes to building trust and brand loyalty.
2. Signage and displays
Furniture and home furnishings is a big category. Stores can be larger and more difficult to navigate for shoppers than other retail outlets. Don't overlook the importance of providing a well-curated path to finding what customers are looking for with your store's signage and accompanying visual displays. You don't want customers leaving your shop frustrated because they get lost in your store. Everything from the banner on your storefront to the wayfinding signs throughout your store—each has to make an impression and tie back to creating a satisfying in-store experience. Keep these tips in mind:
Be visually consistent with your branding and voice on signage throughout your store.
Use eye-level, standing signage, that can be moved around as needed, to draw attention to the sales promotion ideas you want to prioritize.
Provide helpful information too, like pricing and product information as well as wayfinding signage.
Some signage can be more eye-catching than others. Digital window signage can draw in more passing customers than regular signage
3. Build a community around your shops
Encouraging the most creative members of your sales staff to forge relationships with customers by building communities around your outlets is one of the fundamental marketing strategies. For example, hold a series of home decorating classes, which will bring in more foot traffic, build stronger relationships and drive sales. Basically, any event that adds value and enriches your community is great for improving brand loyalty. Here are some tips:
Encourage customers to bring friends into your outlets by offering discounts, free gifts or other promos to help spread the word.
Run locally-targeted digital ads with Google or paid social ads. Get out in front of your community by choosing local zip codes.
Run ads in the local newspaper, print publications and social media.
4. Encourage customer purchases
Consider implementing a customer loyalty program, which can be a great way to inspire repeat purchases while also getting your regular customers to join a community of other loyal shoppers. Loyalty programs provide meaningful interactions between customers and your brand that can go beyond transactions. Here are some ideas to start:
Ask customers to register for loyalty cards by completing their profiles in return for points. The data will help you personalize in-store experiences for your loyal customers and make your relationship stronger.
Attract new customers via referrals from your most loyal shoppers, and incentivize them by awarding points for refer-a-friend campaigns.
Consider promoting products specifically to loyal customers, or extending them beneficial payment terms and other kinds of special offers.
5. Ask customers how to improve, and act on their advice
Caring for customers is one of the basic but overlooked marketing strategies. Your customers will have great ideas for improvement, and the fact that you ask them will also generate good feelings and positively influence customer satisfaction. Customers always welcome the opportunity to be heard.
So, conduct a survey on a one-to-one basis with some of your most loyal shoppers and ask them what you do well, and not so well. Personal engagement with your customers on how to streamline your product line and improve customer satisfaction will provide a wealth of great insight, as well as inspire loyalty. But you must act on what you learn too! Once customers see that you take their opinion seriously, they will tell others.
Conclusion: Reconsider Your Brand's Marketing Strategies
If you have previously downplayed how important customer experience is to your furniture and home furnishings business, reconsider updating your brand's marketing strategies. Inspiring customer loyalty and repeat purchases are a simple way to boost a retailer's revenue, and the activities described in this post often require only a modest investment.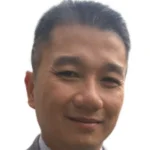 Ray Ko has been creating effective visual merchandising and interior design strategies for retailers for more than 20 years. Today, he is the senior ecommerce manager for shopPOPdisplays, a leading designer and manufacturer of stock and custom acrylic product.
Tags:
Marketing Strategies