What is SEO? 
The main reason why businesses run their websites is to attract customers from the Web. For this, SEO is a valuable tool to apply. So, what is SEO marketing? By simply decoding, SEO comes for search engine optimization. It is about making a website better to meet all the requirements specific searching algorithms outline.
Here, search is about inquiries potential customers enter and scan all the websites that contain information relevant to their questions. The main goal of SEO is to make these algorithms understand your website has relevant (read "useful") information and rank it higher on the search result page.
Opportunities SEO provides for businesses
In a nutshell, SEO helps a company website become more visible on the Web by improving its higher ranking on the result page. The sequence here is as follows:
You tune your website to be more useful and helpful
Search algorithms scan your and other websites keeping 'in mind' the inquiry they get from a user
Search algorithms evaluate your website and compare it with others to rank accordingly
Typically, users of Google and other search engines click links that are situated on the first or second search result page. Rarely do they go to the third page or further. So, if one of these links is a link to your website, you are lucky to catch the lead into your sales funnel.
To sum up, SEO may help your business increase sales. However, SEO is not the only way to boost sales (click here to know more about one of the alternatives)
How much does SEO cost?
But how to do seo? Great SEO isn't cheap. The truth is you always have to incur costs. To clarify, depending on whether you do it yourself or outsource the task, you have indirect or direct costs, respectively. Besides, search engine optimisation is a long way to go and may require at least half a year to get the results.
Costs when DIY
First, SEO has a deep learning curve. In other words, there is so much to know, both regarding the content and technical aspects. Unless you are already a great SEO specialist, you will spend tons of hours learning these aspects.
Second, in most cases, DIY SEO, though better than nothing, cannot provide great results. In other words, it may result in lost profit.
So, obviously, DIY SEO is quite an expensive way to go.
Costs when outsourcing
Instead of trying to improve your website visibility on your own, you can hire an SEO agency. The fees that different SEO agencies charge vary from £200-£300 to £5,000–£6,000 and more.
Keep in mind cheap SEO (of under £500-£600) is always poor optimization with poor results. So, when calculating your total SEO costs, add to your direct expenditures lost profit. You will get a hefty sum, indeed.
Only when hiring SEO services for £3,000 and over can you expect great results. But as you can see, the prices are biting.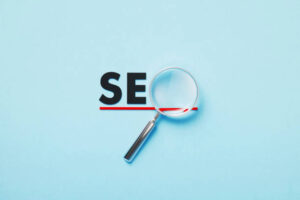 What Is SEO Marketing?
In digital marketing, search engine optimization (SEO) is an important component that focuses on optimizing a website and its content in order to increase the website's position on search engine results pages (SERPs). When a website ranks higher on search engine results pages (SERPs) for relevant keywords and phrases, it has a greater chance of attracting organic traffic from people who use search engines.
Keyword research, on-page optimization, link development, and content production are just few of the SEO marketing strategies that are integral to the success of an SEO campaign. The process of doing research on keywords entails locating the most relevant search terms and phrases connected to a certain field of study or business and then carefully inserting them into the content of a website.
In on-page optimization, numerous components of a website, such the title tags, meta descriptions, headers, and picture alt tags, are optimized in order to make the website more search engine friendly. This provides search engines with a better understanding of the content of a website and how that content connects to certain words and phrases.
The acquisition of high-quality backlinks from other authoritative websites is an essential component of link building, which is another essential part of SEO marketing. Backlinks, often known as "votes of confidence," provide the message to search engines that the content of a website is seen as significant and deserving of being shared by other, more credible sources than the website itself.
The development of content is also an essential component of SEO marketing. A website's ability to rank better on search engine results pages (SERPs) may be improved by producing content that is of high quality, educational, and entertaining. Examples of this kind of material include blog posts, infographics, and videos.
In general, search engine optimization (SEO) marketing is a continuous activity that calls for persistent work and careful attention to detail. Employing efficient SEO techniques may assist companies in increasing the amount of organic traffic that is driven to their websites, elevating their brand's profile, and, eventually, generating a greater number of leads and sales.
How to substitute it with Royal Keepers?
Earlier in this post, we said that SEO is not the only tool to boost sales, but there are other alternatives. And one of the valuable alternatives is the Royal Keepers marketplace.
When having your business listed on Royal Keepers, you can enjoy the following advantages:
Low marketing costs
High visibility of your business
Hot leads to catch
First, at Royal Keepers, a subscription starts from just £99 a month, but the free listing is also available. With the subscription, you are able not just to publish your business contacts and website address but to get extra promotions and showcase your certificates to prove your expertise.
Second, the higher visibility of your business results from the high ranking of Royal Keepers. At last, Royal Keepers is a platform where customers come with not an idle interest but urgent needs. In other words, it is hot leads that come.
So, when being listed on Royal Keepers, you can boost your sales as much as with SEO but at lower costs.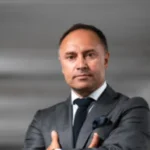 Victor Z Young is a Civil Engineer with 35 years of experience working alongside the executive team of various construction companies. Victor specializes in construction insurance, delay analysis, performance analysis and engineering. He holds a Doctor of Project Management from Northwestern University.
Tags:
how to seo
seo costs
seo in digital marketing