Tips to Grow Your Podcast Using Copyright-Free Music
There's something missing. You have great content, guests, research, and information. But there's one missing piece that ties everything together, and that is your music. From your intro and theme music down to every song choice or musical cue. And you will see that your background music is incredibly helpful in setting the proper mood, effective in growing your podcast audience and tone for every one of your podcast episodes and to grow your podcast.
Using Podcast Intro Music to Set the Right Tone
As a podcaster, you know that first impressions matter. Your podcast intro music is one of the first things listeners will hear, so it's essential to make sure it sets the right tone for your show. And what better way to do that than with some great theme music?
Of course, finding the right tone is your first step to grow your podcast. You want the style of the music to match your subject matter and this essential for growing your podcast audience. If your genre is true crime, you may want to stay away from happy-sounding music. If your podcast is about food and cooking, you might want to keep it light and fun.
While your podcast series may have an overall theme, you know that different parts of the show will have a different tone as well. When discussing something heavy or tragic, you may want to choose a song that is slow and sad to properly convey the mood. You get the idea. You may even have a specific song cue for when you introduce a guest or for when you end the show.
Your listeners will also start to associate your intro music with the overall feeling of the episode and the podcast as a whole. You want your song to be an identifying musical cue that welcomes back your listeners and lets them know what they're in for.
Once you've determined the right vibe, adding the intro music can really help set the mood for your podcast and help listeners get into the right headspace for your show. Finding additional music throughout your podcast can seem easy at first. You want to find something that easily fits the style and tone of your show while also want to grow your podcast. But you also need to make sure it's legal to use, and that's where music licensing and copyright comes in.
Understanding Music Licensing and Copyright
Copyright free music is music that you can use without getting permission from the artist or paying any royalties, such as works in the public domain. This means you can use it on your podcast without worrying about getting into any legal trouble. There are a few different ways to find this music. You can search for it on websites like Free Music Archive or SoundCloud. Or you can buy it from sites like iTunes or Amazon. However, to avoid legal issues, you must be careful to obtain the correct music license when using it in your podcast.
There are two main types of music licenses: the performance license and the sync license. The performance license is for when you play the music publicly, like on your podcast. The sync license is for when you use the music in a video or other multimedia project.
Both licenses require you to give credit to the artist. And usually include a link to their website or social media page. As a podcaster, it's crucial to understand the different types of music licenses. And you need to make sure you're using music that's legal for you to use to grow your podcast.
Another option is to create your own music. If you're musically inclined, you can compose your own podcast intro music or record some ambient sounds to use as background noise. This is another chance to be creative. And show your audience that you can do it all to grow your podcast. Crafting your own intro music will set your podcast apart from the others.
Understanding How Royalty-Free Music Works
When choosing free music to use in your podcast, it's important to understand what "royalty-free" means. And to understand that royalty-free does not mean totally free. As we already discussed, you still need the proper license to use the music to grow your music. And licensing can be an added expense that many podcasters neglect to budget for.
Essentially, royalty-free music is music that you can use without having to pay royalties to the original creator. This means that you can use the music in your podcast without having to worry about paying the artist every time you play it. When you pay a company or website to license music, the company, in turn, pays these royalties on your behalf. So for you, the songs are royalty-free and can be used to grow your podcast. You only pay a one-time licensing fee while acknowledging that you do not own the copyright. The copyright is typically held by the artist(s).
Luckily, many online resources exist for building your own free music archive to, and you'll find numerous tracks that are cleared for commercial (monetized) purposes. It's a real value to grow your own library of music tracks. This way, you have plenty of musical resources at your fingertips that will easily add depth and character to your podcast.
Choose Songs for Your Podcast by Knowing Your Audience
You should also consider your audience when choosing songs and grow your podcast. If your podcast is about the science of content creation, you may not want to use songs that are too classical. Instead, you may want to use pop, rock-based, or tracks from other genres that will be more appealing to your audience. It is another essential for growing your podcast audience.
The best way to find the perfect song for your podcast is to experiment. Try out different tracks and see what works best with your show. You may even want to ask your audience for suggestions. After all, they're the ones who will be listening to your podcast, so it's important to make sure that they're enjoying the music as well.
In Conclusion: How to Grow Your Podcast?
With a little effort, you'll see that your musical choices can have a big impact on the overall tone and feel of your podcast. By choosing the right music, you can help set the mood for your listeners and create a more immersive experience. So get creative, have fun, and experiment with different genres and styles to see what works best for you.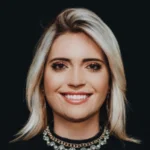 Business Developmeny Manager at PAS InfoCom Technologies Ltd.  Experienced in project management with a demonstrated history of working in the information technology and services industry.
Tags:
copyright free music for podcast
how to grow your podcast
how to use copyright free music for podcast