9 Ways To Upgrade Your Digital Marketing Strategy in 2022
The past couple of years has been monumental when it comes to internet consumption. With a pandemic causing havoc across the globe, people turned to the online world for entertainment, solace, and community. Whether your brand was already investing in digital marketing or getting by without it, these unprecedented times cemented the paramount importance of an online presence. So, what is digital marketing? In this new year, it's crucial to curate a dynamic digital marketing strategy example and continuously evolve to meet the changing business landscape. We're sharing different facets of digital marketing that need your attention. Take a look at our digital marketing strategy template.
Upgrade Your Website
Just driving traffic to your website is not the end goal. It's equally important to compel these visitors to convert into paying customers, get in touch with you, or take any other desired action. And that won't be possible without a great website in your digital marketing strategy template. 
It's time to fine-tune different aspects of your website to deliver a seamless user experience. From loading speed to website content, make sure your website is performing well in every way. An outdated website will hold your brand back in more ways than you may realize. A website forms the cornerstone of your digital marketing strategy, so make the most of it.
Don't Give Up on Email
With new platforms constantly popping up, many brands are neglecting email marketing. But emails continue to be a relevant and effective tool when it comes to digital marketing. Getting your brand noticed on overly saturated social media may be difficult, but emails allow you to push through this noise and directly connect with your target audience. In fact, email marketing can help your business increase customer engagement and build long-lasting relationships. Benefiting from emails creatively is a great digital marketing strategy example.
Look Beyond the Obvious
When you're initially developing a digital marketing strategy, your focus is on setting up a functional website and promoting on popular social media channels. However, it's important to look beyond Facebook, Instagram, and other obvious social media platforms. 
What about exploring LinkedIn? While you probably use this platform for networking or hiring employees, it's an effective way to connect with valuable prospects. LinkedIn prospecting is ideal but often underutilized. Using various tools and tactics, you can run a successful lead generation campaign on LinkedIn.
Podcasts are another big thing that you can get on board with. Starting a podcast relevant to your expertise is a great way to reach your target audience.
Utilize Video In Your Digital Marketing Strategy Template
While videos have always been a significant part of creating an online presence, this channel has significantly grown in the past few years, thanks to TikTok and Reels. Even on Instagram, which is predominantly an image sharing app, you can see the increasing preference for video content. 
So it's imperative to hop on this bandwagon and start creating video content for your brand. Considering that these short-video sharing apps are often dictated by trends, make sure your brand is participating in the most viral trends.
Prioritize Mobile Users
Did you know that 92.6 percent of global internet users access the internet via mobile devices? Considering this massive number, you cannot ignore mobile users when it comes to planning digital marketing campaigns. Optimizing your website and other factors for mobile devices can help you create a positive user experience. Moreover, mobile responsiveness also impacts your search rankings according to Google's Core Web Vitals.
Start Spending on Your Digital Marketing Strategy
Even if you don't have a single penny to spare on promoting your brand online, you can still make a mark with several free platforms. That being said, there is only so much you can do with free tools. As your brand grows, it becomes necessary to start backing your digital marketing efforts with a budget. From paid ads on social media channels to PPC campaigns, there are numerous ways to give your brand message a push on the internet. We encourage you to research and find the most cost-effective ways to reach your target audience.
Show Up Where Your Audience Is
When it comes to marketing your brand online, you often have to leave your personal prejudices behind. It's no secret that marketers are divided when it comes to platforms like TikTok. But taking into account the massive popularity of TikTok, you cannot dismiss this platform, especially if your brand caters to Gen Z audiences as a part of digital marketing strategy.
Collaborate with Influencers
Love 'em or hate 'em, influencers have emerged as a core component of the new era of marketing. Now collaborating with influencers can derive similar results as a celebrity endorsement. That being said, there's no doubt that top influencers can cost you a pretty penny. But the good news is that you can still take advantage of influencer marketing on a tight budget. Rather than spending too much money on a huge influencer, consider working with a few micro-influencers. These influencers typically have a small but highly engaged audience. 
Automate Repetitive Tasks
From tweeting to sending emails, there are many aspects of your everyday digital marketing efforts that can be automated. Automating such repetitive tasks will save you the time and money that you can invest in creating high-quality content. Don't hesitate to spend on automation software to speed up your digital marketing efforts.
The Bottom Line: What is Digital Marketing Strategy for You?
The right digital marketing tactics can change the course of your business and never quit looking for the best digital marketing strategy example for your firm. It's important to realize that something that may have worked in the past may not drive the same results in the current environment. Hopefully, the aforementioned tips will help you upgrade your digital marketing strategy and expand your online presence.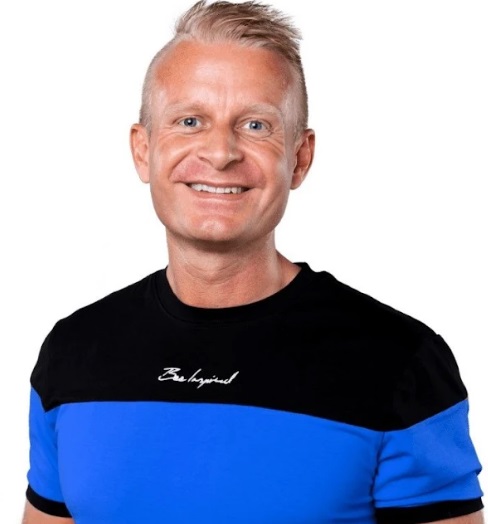 Stefan Smulders is a SaaS Entrepreneur | Bootstrapped to €3M ARR in just 1year | Founder of Worlds safest software for LinkedIn Automation Expandi.io | Vegan | Father
Tags:
digital marketing plan
digital marketing strategy example
digital marketing strategy template
what is digital marketing