How Digital Marketing Campaigns can Grow Your Business in 2022
Consumers in today's world have many options to choose from while making purchases. That's because there's a lot of information at their disposal about products and services. That is one of the benefits of digital marketing campaigns. But what is digital marketing? It's the use of online-based digital technologies to promote products and services. Having a comprehensive digital marketing strategy makes a brand name more visible. Using different digital marketing campaigns such as having a good SEO strategy is essential for the success of any business.
Digital marketing has changed how organizations do their marketing. Marketing departments are expected to achieve more with little to no budget. This is especially the case in nonprofit organizations. Having comprehensive nonprofit marketing strategies is a wonderful idea. It helps nonprofit organizations to find value, funds, and brand awareness. That's why you must work with digital marketing agencies to find professional help.
Benefits of Digital Marketing Campaigns in 2022
Digital marketing comes with a lot of benefits. It's for that reason that industries have adopted this type of marketing. Many organizations have hired a skilled team to handle their digital marketing campaigns. Today's consumer doesn't need to speak to you to buy your product. The decision of whether to buy your product is purely based on your online presence. This is the reason organizations must have active websites.
Web design services of an experienced web design company ensure you have a professional website for your brand name. But what is web design? It's the creation of websites with a special focus on factors like user interface. Organizations should seek PPC services to enable them to reach their target clients. But what is PPC? It's an acronym for pay-per-click. It's a form of internet marketing in which brands pay a fee every time one of their ads is clicked.
Marketing teams can strategically place their ads on various online marketing platforms. Through PPC management, you can oversee your brand's entire PPC ad strategy and budget. In this article, you'll find out how beneficial digital marketing campaigns can be for your brand name.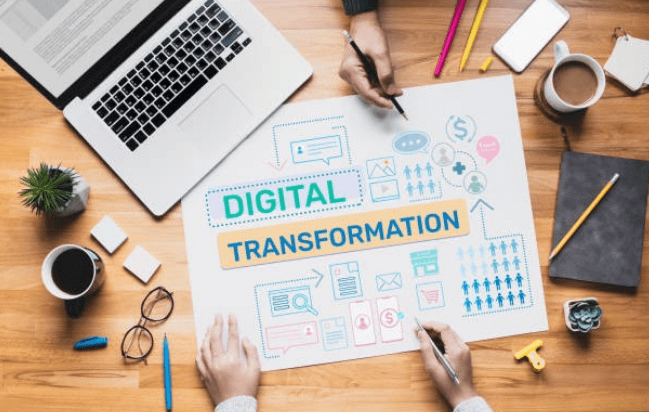 1. SEO Opportunities
SEO is a very effective way of boosting a brand's digital presence. Compared to developing relevant search terms, an effective SEO strategy is more complex. So, what is SEO?
SEO is an acronym for search engine optimization. It's the practice of getting web pages to rank higher in search engines like Google. So, how do you improve your SEO strategy? Considering the billions of Google searches, you must rank very high for your content to be found. To make full use of your content, you need to improve your SEO by:
Ensuring your site is mobile-friendly

Use of clean URLs and Meta descriptions

Decreasing load times on top-performing pages

Diversifying your backlink portfolio

Ensuring your content gets created around a primary keyword
On-page SEO constitutes optimizing web pages, such that they're favorably crawled. Off-page SEO drives traffic to a website through other websites or marketing channels. If you serve local consumers, optimization of SEO will boost search rankings.
An organization is required to focus on both on-page and off-page optimization. While implementing an SEO strategy, you must find a skilled SEO agency. It helps to ensure a comprehensive implementation.
2. Building a Brand Name
A businesses' ability to fulfill its promises is important in establishing its reputation. It also creates a strong customer relationship and builds the end user's confidence in the brand. A happy and contented client will share their experience with other people. This in turn helps your business to grow into new markets.
Digital marketing campaigns help individuals to establish a strong and credible brand name. You can help your brand grow by creating a slogan and a unique logo for the organization. You can build your brand name by using a few marketing strategies for nonprofit organizations.
3. Cutting Costs
Digital marketing is less expensive compared to other forms of marketing. The Covid-19 pandemic has taken a toll on businesses around the world. Thus, saving costs should be a top priority for many organizations in 2022.
Professionals in digital marketing have a range of means to attract target audiences. Thus, come 2022, content marketing and email marketing will be very useful to brands.
4. Engaging Clients and Retaining Them
The Covid-19 pandemic is still here and many people are going out less frequently. Many are also expected to continue working remotely. We also have millennials and Gen Z that spend many hours on social media. Rather than use billboard ads, many businesses will want to use social media. The use of social media is a very effective digital marketing strategy. As such, many organizations will continue relying on them. It enables them to attract the attention of potential clients and convert leads.
The benefits of digital marketing are apparent. That's because it helps in figuring out the latest social media trends. Once figured out, these professionals can find a way to utilize the trends. In 2022, trends will help organizations keep track of new features added by social media. They will also be able to generate fresh ideas to attract clients. It will put them in a position where they can create promotional posts that appeal to their audience.
5. Measuring Strategies
Digital marketing strategies enable organizations to measure already implemented strategies. It enables digital marketing analytics to know the effectiveness of the strategies.
Organizations can tell whether their tactics will work or not. If there's a chance the tactics will fail to work, adjustments can be made about campaigns for a better outcome.
Digital marketing allows organizations to look over the insights and create better strategies. Digital marketing metrics also help organizations in tweaking marketing strategies and campaigns.
6. A Wider Reach and Geographical Location
The use of conventional marketing strategies to expand a business is time-consuming. It's also an exhausting process. Entrepreneurs can expand the business to new locations by implementing suitable digital marketing strategies. This happens without any physical obstacle. Organizations can easily conduct digital marketing campaigns. It allows target audiences to focus on what the brand wants them to focus on.
Final Thoughts on Digital Marketing Campaigns
Digital marketing enables organizations to:
Create SEO strategy and opportunities

Generate more leads

Build a brand name

Save costs

Have a wider market reach
Digital marketers can understand trends and how they affect the larger competitive landscape.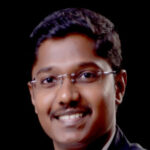 Dan has hands-on experience in writing on cybersecurity and digital marketing since 2007. He has been building teams and coaching others to foster innovation and solve real-time problems. Dan also enjoys photography and traveling.
Tags:
benefits of digital marketing
digital marketing
marketing