5 Tips For Starting A Digital Marketing Company
Digital marketing, also known as internet marketing, has evolved considerably since its invention over two decades ago. With the internet gaining traction, digital marketing grew to become the go-to marketing method for businesses across the globe. Today, companies spend a large percentage of their marketing budgets on digital marketing. The demand for digital marketing services has paved the way for companies that specialize in reaching customers by running omnichannel or multichannel online marketing campaigns. If you plan to provide online marketing services, here are five tips from picking pricing models to getting a contractor job to help you set up a digital marketing company.
1. Pick A Niche for Your Digital Marketing Company
If you plan to start a digital marketing agency, you need to pick a niche. As a broad industry, digital marketing entails all marketing efforts that utilize the internet or electronic devices. Businesses engage existing and potential customers through digital channels like social media, search engines, and websites.
When picking a digital marketing niche, think about your target audience and the services they need. Your audience needs to know that your services speak to their needs. Considering their needs and picking a niche that resonates with them helps set your company up for success. Ideally, the niche you choose should allow your company to provide specific internet marketing services.
You can also pick an industry as a niche for your digital marketing company and decide whether you want to target the local audience or the national one. Identifying a niche makes client onboarding easier, gives your company a competitive edge, and strengthens your skillset.
2. Build Relevant Skills
While running a digital marketing company requires creativity, there's a wide range of skills you'll need to learn to run it effectively. Start by mastering the technical skills necessary to provide your audience with your niche services. For instance, if you decide to deliver blogging or article writing services, ensure that you develop your SEO and link-building skills. Likewise, if you specialize in video marketing or social media marketing, ensure you acquire the requisite skills to deliver those services.
Besides technical skills, you need to develop account management and client relationship skills. Determine the kind of teams you need to establish to manage your business and the kind of skills and experiences they need to bring.
Although it takes time to achieve this, considering these aspects enables you to determine the skills you need to bring on board as the business grows. Consider taking courses online that provide entrepreneurs with the skills to establish their own digital marketing agency. However, you should carefully consider the courses available to make sure you're getting your money's worth. It would help to read online reviews, such as this Modern Millionaires reviews, so you know what you can get out of certain courses.
3. Take Up A Contractor Job First
Before launching your own digital marketing company, consider getting a contractor job first. You can do this on the side while working a full-time job. Working as a digital marketing agency contractor allows you to gain the skills and experience you need to start and grow one.
Most importantly, a contractor job gives you a taste of being an entrepreneur. You learn about small but crucial aspects of running an online business, from paying taxes to invoicing. You will also know how to manage your time as you become accustomed to making sacrifices during weekends and nights.
Furthermore, a contractor job allows you to build valuable relationships that may attract referrals in the future. You will learn to manage clients and get experience in negotiating costs, documenting contracts, and building relationships.
4. Pick A Pricing Model for Your Digital Marketing Company
It would help to determine how to charge for services before you set up a digital marketing company. Pricing models range from hourly charges and flat retainers to commissions or percentages of the amount spent. Although flat retainers are the easiest to administer, hourly charges allow beginner entrepreneurs to leverage their incomes. However, this model becomes more tricky as the business grows.
The commission-based model means clients only pay based on their return on investment. It works best for agencies with in-depth insights into a client's operations. The best pricing model for newly established agencies is the percentage of the amount spent, which takes growth potential and scalability of clients into account.
5. Establish An Online Presence
To run a digital marketing agency, you need to establish a robust online presence. You need to set up a website for your business. Find a domain name that reflects your business brand. Publish content that informs your audience about the digital marketing services you provide. As your business grows, publish testimonials and case studies of companies that have benefited from your services.
Final Thoughts on Starting a Digital Marketing Company
Digital marketing has become an integral part of marketing strategies in virtually every company, irrespective of size. This has pushed demand for digital marketing services, such as content marketing, digital advertising, and search engine marketing, to a whole new level.
Starting a digital marketing company allows you to tap into this market. However, setting up a successful company requires proper preparation and planning. If you plan to start a digital marketing agency, applying the five tips discussed above can give your company a competitive advantage and significantly increase your chances of success.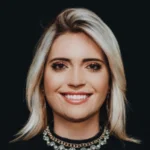 Business Developmeny Manager at PAS InfoCom Technologies Ltd.  Experienced in project management with a demonstrated history of working in the information technology and services industry.
Tags:
digital marketing
digital marketing copany
internet marketing