Things to Consider When Purchasing a Commercial Cleaning Franchise
Janitors and other cleaning personnel have historically been disregarded and undervalued. However, they have now been hailed as essential workers and community heroes during the height of the COVID-19 pandemic over the past two years. It is now important to have cleanliness in public spaces. And right now is the perfect time to consider purchasing a commercial cleaning franchise. Here are some important key factors to consider before purchasing a cleaning franchise.
How Does a Franchise Work?
Before diving into buying your own franchise, it's important to understand how a franchise works. When operating a franchise, there are two main parties. The franchisee who is the business entrepreneur purchasing the franchise. And the franchisor which is the company that allows a franchisee to own and operate one or more of their locations. The franchisor is typically responsible for marketing, supplying the brand name, logo designs, products, and training services. But the franchisee takes care of leasing the building, hiring and training employees, and following business standards set forth by the franchisor.
How Much Does a Commercial Cleaning Franchise Purchase Cost?
If you're thinking about becoming a franchise owner, it's important to know how much a franchise will cost. In the early stages, there will be some initial costs for getting the business up and running. But in some cases that cost could be as little as $1,000. In most cases, the average annual cost of owning and running a franchise is anywhere from $50,000 up to $200,000. It is depending on the company, products, services, or other determining factors. Startup costs for franchises typically include things such as brand fees, property loans, administrative fees, insurance fees, inventory, equipment, and more. Additionally, franchisees may be responsible for maintaining a certain amount of liquidity and net worth when first opening a franchise.
Are Business Management Skills or Sales Experience Required?
Having business management skills or sales experience is certainly a plus when considering purchasing a commercial cleaning franchise. But it is not necessarily a requirement. Owning a franchise has more to do with your individual lifestyle than it does with having a business degree or background. If you have an entrepreneurial spirit with a strong work ethic, there's nothing you can't do when owning a franchise. If you're new to the franchise industry, do not be afraid. One of the benefits of owning a franchise is that the franchisor is generally responsible for marketing and advertising the brand. This means that the company will be working on finding clients for the business while you can focus on other tasks.
Additionally, there are franchisee training programs available nationwide. These provide an inexpensive crash course on the basics of owning and operating a franchise. A reliable franchisor will likely even pay for these types of courses and other ongoing support.
Why Choose a Janitorial Cleaning Franchise?
If you're interested in starting your own franchise, there are a number of reasons why choosing a commercial cleaning franchise. First of all, these types of franchises typically come with very little startup cost and investment. But can yield a high profit once up and running. The second reason is that the profitability of a janitorial franchise. Because the commercial cleaning sector is a very stable business. Although demand for many other types can fluctuate over time due to economic crises or other shifting perspectives, janitorial services are essential needs that remain stable over time. Other positive aspects to consider when owning and operating a janitorial cleaning franchise include flexible hours. Others are building connections with repeat clients, and staffing become simple. Because these services do not require workers to have extensive certifications or degrees.
Is Commercial Cleaning a Growing Industry?
Yes, commercial cleaning and commercial cleaning franchise is a growing industry. Over the past five years, commercial cleaning has seen a steady increase in demand thanks to overall economic growth and the Bureau of Labor and Statistics currently predicts a 6% increase in job outlook between now and the year 2030. This percentage is currently as fast as the national average rate but could change based on demand, staff availability, and more. As previously mentioned, demand for janitorial cleaning services over the last several years has increased and the number of available job openings for janitors and other cleaning staff is projected to be around an average of 314,900 annually over the next decade.
What Types of Buildings Require Commercial Cleaning Services?
As the owner of a janitorial cleaning franchise, your staff will have the opportunity to clean a variety of commercial businesses. Types of buildings that require commercial cleaning services can include office cleaning, apartment cleaning. Others include medical and healthcare cleaning, restaurant cleaning, coronavirus disinfections services, and more. In addition to the types of buildings your team will be cleaning, there may also be an opportunity for specialized types of cleaning. These are including eco-friendly or "green" cleaning, carpet cleaning, emergency response cleaning, glass cleaning, confidential or secure cleaning, and post-construction cleaning. With such a huge variety of opportunities available, franchise owners can enjoy the freedom to choose their own career path and focus on a service that aligns with their personal interests and beliefs while making a profit.
Is Commercial Cleaning Experience Required?
The simple answer to that question is no, commercial cleaning experience is not required but it doesn't hurt either. Before purchasing a janitorial cleaning franchise, it's important to look at which companies have had the highest success rate over recent years. This will help to make a good decision about which company will be the right fit for you. The most successful commercial cleaning companies have a strong support system to help guide their franchisees regardless of their level of experience. Training services provided by the franchisor will include things like proper cleaning methods, safety techniques, and customer service training.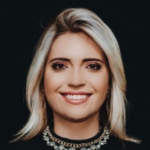 Business Developmeny Manager at PAS InfoCom Technologies Ltd.  Experienced in project management with a demonstrated history of working in the information technology and services industry.
Tags:
janitorial cleaning services
janitorial services franchise
Purchasing a commercial cleaning franchise