A Guide to Getting a Business Loan in 6 Steps
A business loan is specifically intended to keep businesses running. As with all loans, it involves the creation of a debt, which you will pay back with added interest. There are several different types of business loans, including bank loans, mezzanine financing, asset-based financing, invoice financing, microloans from non-profits, cash advances from credit cards, and crowdfunding.
Applying for a business loan may sound complex and daunting at first. But as long as you do your homework and know what to expect, it can be an easy process.
Types of Lenders for Getting a Business Loan
There are several different types of lenders you can approach for a business loan. These include:
Banks: Traditional financial institutions offer savings, checking, and lending services to consumers and businesses. Every bank has different lending criteria and qualifications, so it's essential to do your research beforehand.
Credit unions: This is an alternative to banks. Credit unions like Space Coast Credit Union are not-for-profit organizations owned by their members — the people who use their services. They typically have more relaxed lending criteria than banks, but they still require an in-depth application process.
Online lenders: These are third-party lenders that provide small business grants. Online lenders may include peer-to-peer or marketplace lenders and they often offer quick turnaround times and less stringent loan requirements than traditional lenders. With these types of lender online loans, you need to have a bank account.
Friends and family: You may decide to go this route if you're starting with your business or want to keep your debt obligations low. However, keep in mind that borrowing from friends and family can result in strained personal relationships if the borrowers default.
Non-bank small business lenders: Many of them operate outside the banking system, which allows them to offer more flexible and creative financing solutions for borrowers. Some cater to certain industries, while others have a broader reach but specialize in small businesses.
Six Steps to Getting a Business Loan for Your Business
One of the best ways for any small business to acquire funding is through business loans. These loans can only be accessed by businesses with a strong business credit score. As a result of this business credit is incredibly important for small businesses. One of the ways to develop the credit score of a business is through the utlization of Net 30 vendor accounts.
1.   Know Why You Need the Money
Before you are getting a business loan, take a moment to consider why you need the money. Make it a point to think about financial reasons for the loan, like expanding your business or purchasing new equipment.
It may seem obvious, but it's easy to get sidetracked during the loan application process if you don't know exactly how much money you need. It would be best to have a clear purpose, whether it's for working capital, inventory, equipment, or another project.
2.   Determine How Much Money You Need
The next step in getting a small business funding capital is determined by how much money you need. Some small businesses make a significant mistake in requesting more funds than they need. Borrowing too much money will result in higher interest payments and unnecessarily strain your finances.
The best way to determine how much money you need is to create a detailed budget for the project or venture that necessitates the loan. For instance, if you are borrowing money because you are starting up a new company, include expenses like office supplies, salaries, and rent into your budget. If you are getting a business loan to expand an existing company, fit expenses like equipment purchases and marketing costs into your budget.
3.   Prepare Your Financial Statements
Get your financial documents in order. Most lenders will ask for your business tax return from the past three years, as well as your current income statements and balance sheets. They may also ask for personal tax returns from the past two years if you have a sole proprietorship or partnership.
They need to see how you've handled debt in the past and how profitable your business is. If you're applying for personal loans, lenders want to know that you're able to pay them back. This information gives potential lenders an idea of how your business is performing. You can also use this information to estimate how much you'll be able to repay each month before getting a business loan.
4.   Review Your Credit Score and History
Know your credit score before applying for a loan. Make sure it's healthy. This will give you an idea of whether your credit is good enough to qualify for the loan or loans that interest you. It can also help you avoid applying for loans that are likely to be denied, which can hurt your credit score further.
Review your report to check for errors and take time to resolve any disputes. Also, make sure that your personal credit history is up to date. The lender will look at this closely when determining whether or not to approve your loan application. Even so, some lenders offer bad credit loans to those who apply with a poor credit score.
If yours isn't good, take the time to build it up before getting a business loan. The higher your credit score, the more likely you will get approved and qualify for a low-interest rate.
5.   Select the Correct Type of Lender for Your Situation
Figuring out the right type of loan is step one to getting a line of credit. After you've identified what you need, it's time to research your options. You'll want to find out the types of loans they offer, how much they charge in fees and interest, and the requirements for applying.
Ensure to check the fees charged and the APR applied to your loan, including the interest rate plus any origination or application fees. Most online lenders perform a soft credit check during pre-qualification that doesn't affect your credit score, so checking offers won't lower your score.
You might be required to open a bank account to access your funds depending on the lender.
6.   Apply for the Loan
Apply for the loan, review and sign the paperwork that comes with the loan. Wait for approval, the funds will be deposited in your RBC business account. Use the funds wisely to grow your business!
Getting Business Loan
It has never been easier to get a business loan. Just be sure you know what to do, who to ask, and what's needed from you to make sure that you can get the small business loan. The key, however, is to stay organized and keep track of everything. The more documentation you have, the easier it will be to make your case when applying for a loan.
After you're approved and sign your loan agreement, the true work begins as you now have to repay it on time and according to the term loans. You'll have many things to tackle such as meeting predetermined financial goals so that you can retire the loan early without defaulting on it.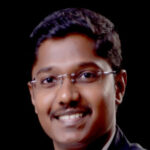 Dan has hands-on experience in writing on cybersecurity and digital marketing since 2007. He has been building teams and coaching others to foster innovation and solve real-time problems. Dan also enjoys photography and traveling.
Tags:
get financing for small business
how to get business loans for small businesses
how to make business loan application