How To Take Notes While Listening or Reading – Note Taking Strategies
Many note-taking strategies can be used while reading and listening. So, how to choose the best strategy to take notes effectively? For some people, note-taking is a type of art. I think they are not wrong considering how the world's best artists practice. For sure, an artist spends most of his/her time with practices and repetition to be prepared for an exhibition. The same goes for you because note-taking is not different. Last week, one of my friends asked me which methods are good for effective note-taking. Then I decided to write this article after my long researches. In this article, we will talk about the tips, tricks, and best note-taking strategies to contribute to your success.
Let's start by discussing why note-taking is difficult for some people.
Why is Note Taking So Difficult?
We are taking notes since we have learned how to write. Most of us don't like taking notes while listening to an instructor or someone because of its difficulty. However, successful people are good at note-taking.
Discover this real-life example that helps you to understand why note-taking matters in the success of a project manager. This is a true example that demonstrates the importance of notetaking during a meeting.
As a project manager, you participated in a weekly progress meeting with many important stakeholders. You are responsible for both leading the meeting, negotiating the issues, and evaluating the performance of the project. In addition to this, you need to take your own notes to remember the key points of the meeting. Because the minutes of meeting may or may not be enough for you to make decisions at the meeting.
Fulfilling these responsibilities at the same time requires different types of skills such as active listening, note-taking, and reacting. This is what makes note-taking so difficult because not all people possess all of these skills.
Prioritization of Notes
Note-taking does not mean writing down everything that was spoken during a meeting. As a project manager, your job is not to capture all the conversation word by word. If you don't do so, you may lose a large amount of time to prioritize the important points after the meeting because participants often talk about many details which are incoherent.
So, in order to capture the most important points of the conversations, prioritization is key to effective note-taking.
Why Do You Need To Read Back the Notes?
Most of the things, decisions, and practices can be changed during a project's life cycle. Notes and minutes of meetings can be used later for dispute resolutions. If you have taken notes effectively, the only thing you will do is to read back your notes and understand who was responsible for what. Therefore, your note-taking methods and strategies should be established to suit your needs.
If your notes do not provide you relevant information when searched quickly, you need to change your note-taking strategy immediately.
How to Take Notes Efficiently?
During the meeting, you should write down the action items, decisions, and requirements.
Action items include important tasks, action requests, assigned person, and the completion dates.
Agreed Decisions include a conclusion or resolution reached after consideration of an issue.
Requirements and Specifications describe how the tasks will be performed. It is important to write down lists and necessary information for project tasks not to re-discuss later.
During the meeting, you can take notes regarding the below items in addition to the above.
Important points, requirements, and topics in addition to the above can be captured.
Open questions and incomplete discussions can be noted.
Don't capture unnecessary and ambiguous items while taking notes.
Note Taking Strategies & How To Take Notes Effectively
We discussed how to focus on the big picture while taking notes thus far. Now, we will furnish you with the best practices, methods, and strategies for effective note-taking. There are lots of strategies for this purpose including but not limited to the following;
Being Prepared for the Meeting: Most people participate in the meetings without being prepared. If you are well prepared for the meeting, you will comprehend the discussion points better.
Creating an Agenda:  An agenda includes critical items to be discussed during the meeting. It helps you to prioritize the content and write down the key discussion points while taking notes.
Reducing Workload with Templates: If you have a template for note-taking, this will reduce your workload during the meeting.
 Attending the Meeting on Time: Make sure you attended the meeting on time not to miss a thing.
Tips and Tricks for Effective Note Taking
Here below you can find a number of tips and tricks that you can employ to develop your own note-taking strategies.
Use keywords and short sentences instead of using long sentences.
Develop different strategies for different types of meetings. For example, if the meeting is a progress meeting with the client, create a template to write important decisions to be discussed with the client.
Focus on the important items instead of details.
Use the power of simplicity while taking notes. Take less but important notes.
Summary
Note-taking is an important part of our lives. We have been taking notes since the beginning of our school life and we will take notes until the end of our lives.
In this article, we discussed the key aspects of note-taking to guide you to establish your own note-taking strategy.
How do you take notes? What is the best way for you to take notes during the meeting? Share your tips and tricks with the community through the comments below.
See Also
Crisis Management in Project Management
Kickoff Meeting Agenda Template
Further Reading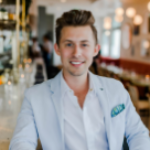 Since 2004 I work for ICT Management which provides worldwide quality management service. Passionate about new technologies, i have the privilege to implement many new systems and applications for different departements of my company. I have Six Sigma Green Belt.
Tags:
How To Take Notes
Note Taking
Note Taking Strategies