Keeping Employees Safe During the COVID19 Pandemic
Over the past several years, humans across the world have experienced a dramatic shift in our daily lives due to the COVID19 pandemic. From mandatory quarantine orders to mask mandates, the world was turned upside down. But with increased access to new vaccines and the majority of workers returning to the office, business owners are keeping worker safety at the forefront. Here are a few simple ways that business owners can keep employees safe while returning to work amid the pandemic.
 Follow CDC Guidelines
The Centers for Disease Control have released a comprehensive guide for returning to the workplace, which includes safety measures for evaluating the safety of the building before returning to work, tips on developing safety plans, and plenty of literature for employee education and training.
Have a Written Safety Plan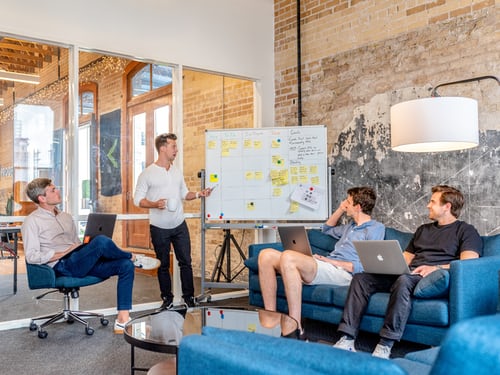 The first step in keeping employees safe in the workplace is to have a written safety plan in place with clearly outlined COVID19 policies. Business owners should consult employee safety organizations like the Centers for Disease Control and the Occupational Safety and Health Administration for the most up to date protocols concerning COVID19 and workplace safety. Additionally, all employees should be included in the communication plans including training seminars and updates as needed.
Identify High-Risk Areas of the Building
Before asking employees to return to work, business owners should conduct a thorough walkthrough of the building to identify any areas at high risk for contamination. These generally include areas such as meeting rooms, break rooms, cafeterias, waiting areas, and more. Once high risk areas have been identified, business owners can make any necessary adjustments or changes to keep employees safe.
Hire a Commercial Cleaning Service
 As the owner of a business, it's imperative that employees are kept safe from workplace hazards which includes providing a clean working environment, especially for buildings that have laid dormant for an extended period of time.
Before returning to work, business owners should ensure a thorough evaluation of the building has been completed to ensure clean and function water pipes and air filtration systems as well as hiring a commercial cleaning service for thorough office cleaning to ensure no dust mites or mold spores are left behind that may cause illness for building inhabitants.
Many commercial cleaning services provide options for specialized types of cleaning including eco-friendly or "green" cleaning, carpet cleaning, emergency response cleaning, glass cleaning, confidential or secure cleaning, and post-construction cleaning. With such a huge variety of opportunities available, business owners have plenty of options when it comes to hiring a commercial cleaning service for their workplace.
Allow for More Airflow Within the Workplace
In addition to ensuring that air filtration systems are properly functioning, allowing more airflow within the workplace can help minimize the risk of spreading airborne diseases like COVID19 to workers.
For buildings without windows or windows that are unable to be opened, this includes keeping doors open and utilizing ceiling or floor fans.
During warm weather, opening functioning windows can help with increased airflow, but should only be done so if there are screens on the windows to minimize entry of bugs or other wildlife and outdoor contaminants such as pollen will not pose a threat to workers with allergies.
Make Adjustments to the Floor Plan
Keeping employees safe against COVID19 in the workplace can be as simple as making an adjustment to the floorplan. Shifting the location of desks and other workspaces to allow proper social distancing when possible is a simple way to reduce the spread of disease among workers. In certain areas, physical markers and separation dividers can ensure compliance from employees.
 Ditch Communal Coffee Bars
 It's no secret that kitchens and other eating or drinking areas can quickly become a hotspot for contamination for a number of different types of diseases. For offices with self-serve coffee bars, shared kitchen items, or communal candy bowls, removing these items or switching to single serve plasticware can greatly reduce the spread of disease in a workplace environment. In lieu of waterfountaints, many businesses are installing hands free refill stations and encouraging employees to bring reusable water bottles.
 Encourage a Team Approach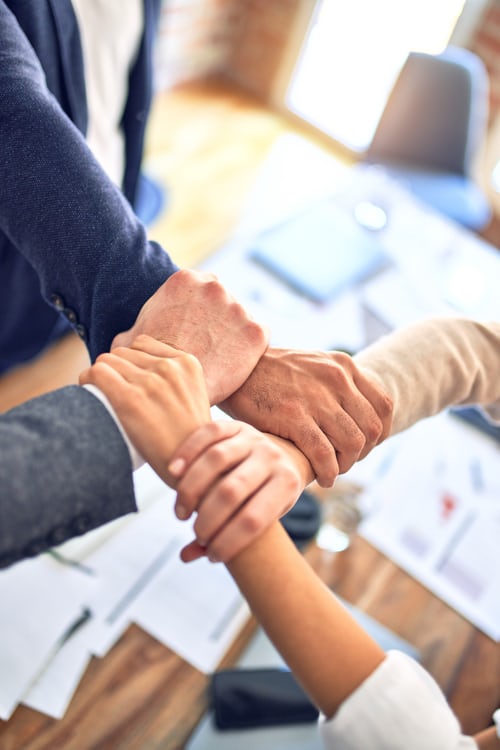 In addition to utilizing professional cleaning services, employees should be encouraged to keep their workspace clean, especially around mealtime. Business owners should provide a variety of cleaning supplies such as multi-purpose wipes, antibacterial hand soap, and access to automatic hand sanitizer dispensers and touchless trash cans. Additionally, employees may be encouraged to continue wearing a face mask when appropriate and refraining from forms of physical contact such as handshakes, hugs, and fist bumps.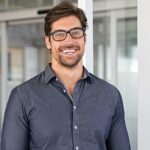 David is a dynamic, analytical, solutions-focused bilingual Financial Professional, highly regarded for devising and implementing actionable plans resulting in measurable improvements to customer acquisition and retention, revenue generation, forecasting, and new business development.