The Importance of Regular COVID-19 Testing in the Workplace
As of February 1st, there have been over 376 million confirmed cases of COVID-19 around the world. Over 5 million of those people have died as a result of the virus. And the real number could be even higher. These numbers make it painfully clear that COVID-19 is a real and present threat. And it still hasn't gone away. However, while COVID-19 is still running rampant, there's life at the end of the tunnel. A vaccine has been developed, and research is constantly being done to help us to better understand and combat this pandemic. As well as those steps forward, several tests are here to help us to identify a COVID-19 infection. Organizations and team members, in particular, have a vital role to play to keep workplace environment safe and clean with the use of regular Covid-19 testing.
How Regular Testing Can Help Your Team
The interesting thing about a pandemic is that fighting it has to be a group effort. Yes, governments and medical professionals fight COVID-19 more directly, but everyone has to play their part.
We can play our part by following proven advice and practices that reduce the risk of contracting COVID-19 and passing it on to others. So, wearing masks and regularly washing your hands will help, as well as avoiding large gatherings indoors. Vaccines also give you resistance to COVID-19 and reduce the severity of the symptoms if you do catch it.
When to Do a Covid-19 Testing?
If you have COVID-19, then it's important to isolate yourself from your team members. So that you don't spread the virus to anyone else. Even if you feel okay, someone else could get seriously ill or even die from this virus. If you don't isolate yourself, then you could give COVID-19 to anyone you come across. These are including some who have health problems and may be unable to get vaccinated.
However, you can't make this decision unless you know that you have COVID-19. Some of the symptoms are similar to those of the common cold. So many people find it impractical to isolate at the first sign of a cough. This is where testing comes in.
If you take a COVID-19 test, then you can know for sure whether you're sick or not. From here, you can make an informed decision and take the appropriate precautions. Some people have no symptoms of COVID-19, which means that you won't know that you have it unless you take a test.
These tests are important for public health, but they're also usually a necessary step to leaving the country. Both the USA and Europe require visitors to have gone through antigen testing, which is another reason why you should know where to go for your test.
How You Can Get Tested
Organizations and team members have to work together to maintain a safe and risk-free workplace environment.
There are several different COVID-19 tests. You can use tests at home, but this test isn't as accurate as PCR or in-clinic antigen tests. While home tests are useful, they won't help you to leave the country or do anything else that requires a more reliable result.
You can receive same-day testing at Swift Clinics around the country, which means that you can get your results right away. Even if you need to board a plane in an emergency, you can get tested in time to leave.
As many municipal governments develop reopening standards, we're seeing an increased emphasis on personnel screening and testing to help with the rapid identification of those responsible. As a result, companies should keep an eye on shifting local and state laws. And be proactive in developing their return to work plans when the need arises. It will be a little simpler to move back to 'normal' operations if you plan ahead for future screening and personnel testing in advance.
Regular Covid-19 Testing Can:
Assist employers in maintaining and/or increasing work capacity in a safe and responsible manner; or assist employees in returning to work.
Critical/essential staff should be considered while making decisions and developing a plan.
Identifying asymptomatic employees is essential to preventing a significant percentage of the workforce from leaving.
Provide the critical information essential to take prompt action if an employee becomes infected with the virus.
What Are the Advantages of Rapid and Regular Covid-19 Testing in the Workplace?
These fast tests for COVID-19 are critical screening tools that may assist you in safeguarding your company's employees, customers, their families, and the community in which they reside.
Not every person who has COVID-19 will exhibit signs of the disease. According to some studies, those who do not show any symptoms may be responsible for up to 50% of COVID-19 transmission. By testing and screening your staff on a regular basis, you may assist to limit the likelihood of outbreaks.
Routine quick testing adds an additional layer of protection against the spread of the virus. In conjunction with public health measures such as frequent handwashing, physical separation, wearing a mask, and immunization, workplace screening will aid in the following areas of prevention:
Keep your employees, their families, and your community safe from COVID-19. And restore the economy in a safe and secure manner.
For the purpose of ensuring that workers have quick and simple access to COVID-19 rapid tests, the federal government, several provincial and territory governments, and participating distribution partners are distributing them to organizations for use in their workplace screening efforts at no charge. COVID-19 rapid tests are quick, simple, and completely safe. They can offer findings in as little as 15 minutes.
Access to Quick Test Kits:
As part of Rapid Testing for COVID-19 Screening, the federal and state governments are making free rapid testing available.
It is possible that organizations with 200 or more employees will be qualified to obtain and complete free quick exams. In several provinces and territories, small and medium-sized firms and organizations with less than 200 workers can also take use of speedy testing services.
Regular work-related testing is not under health insurance. And providing free testing is not practicable. Employers will need to study the appropriate federal, state, and local employment regulations to decide whether or not they need to pay for the testing.
Policies regarding vaccinations and COVID-19 testing are under federal anti-discrimination rules. So long as they are in action equitably and allow for reasonable adjustments.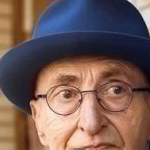 Irwin Michael Reston is an expert who has more than 30 years of experience in optimizing businesses, inspiring individuals and improving human resources departments. He established the BlueLight Consulting Limited to provide learning and training service worldwide.
Tags:
covid testing near me
covid-19 testing near me
how to get covid testing
regular covid testing