Home Insurance Quotes: Compare the Best Deal
Are you looking for the best deal on home insurance? It can be difficult to compare different quotes and make sure you have the coverage you need. But with the right information and steps, you can make sure you get the best deal on home insurance. Keep reading to learn how to compare insurance quotes to get the best rates. When comparing home insurance quotes, it's important to consider several factors to get the best deal. Here are some steps you can take to compare home insurance quotes and find the best policy for your needs:
Start by determining the type and amount of coverage you need for your home. This will depend on factors such as your home's value, location, and the level of risk you're comfortable with. When comparing quotes, make sure to compare the coverage and deductibles offered by each policy. Look for policies that offer the coverage you need at a deductible that you can afford.
Use a comparison tool.
When it comes to finding the best deal on home insurance, using the iSelect house and contents insurance comparison tool is one of the best ways to compare rates from the top insurance companies. Using this tool is a great choice for homeowners looking to save money while protecting their property. First, consider what type of coverage you need in order to protect yourself from potential financial losses due to theft or damage caused by natural disasters such as fires or flooding. Do you require additional protection against legal liability? Or replacement coverage that pays out if an item was stolen or damaged beyond repair? Consider all these factors when shopping around for home insurance quotes so that you can choose the right level of coverage at an affordable rate.
Next, compare deductibles offered by different insurers. This will determine how much money you need to pay before making a claim on your policy. Higher deductibles usually mean lower premiums but they also mean less protection in case something happens; so make sure that whatever deductible you decide upon provides sufficient coverage without breaking your budget.
Gather the necessary information.
Gathering necessary information is an essential step when comparing home insurance quotes to get the best deal. The first thing you need to do is determine what kind of coverage you want and how much you can afford. To make sure that your policy will cover all the aspects of your property, it's important to know exactly what type of items are in your home that requires protection. This includes assessing any valuables. Such as jewelry or artwork so that they are adequately covered in the event of a loss.
More importantly, you should take into account any features on your property such as pools or trampolines which may increase premiums depending on their risk level from the insurer's perspective. Knowing these details before beginning comparison shopping will help ensure you get an accurate quote for each provider and avoid overpaying for unnecessary coverage.
Review the discounts and terms for each policy under home insurance quotes.
Once all of the quotes are gathered, review them in detail to identify any differences in terms of deductibles, limits, exclusions, and other aspects of the policy that could affect your decision. Pay close attention to items such as water damage due to plumbing problems or sewer backups since these may not be covered under standard policies but can often be added at an additional cost if desired.
The next step is to consider the pricing and discounts offered by each company. Be sure to inquire about any available discounts for bundling multiple policies with one insurer or having safety features like smoke detectors installed in your home as this could save you money on premiums over time. Finally, it's important to read customer reviews before making a final decision. As this can provide valuable insight into how a particular insurer handles claims processing and customer service issues should something go wrong down the road with your policy coverage needs changing over time. It pays off to periodically review existing policies against new ones available on the market every couple of years or so in order to keep up with changes in rates and coverages provided by various companies.
Altogether, it's essential to compare home insurance quotes to get the best deal. By researching different quotes, you can ensure that you are getting the most cost-effective coverage for your needs, as well as avoiding potential pitfalls. Comparing quotes can also help you understand the different coverage levels available, so you can make an informed decision when it comes to your home insurance policy.
Read the fine print.
When comparing quotes, make sure to read the fine print and understand the terms and conditions of each policy. Look for any exclusions or limitations that may affect your coverage.
Consider the company's reputation.
Consider the reputation of the insurance company when comparing quotes. Look for companies with a strong financial rating and good customer reviews.
Consult with an agent to discuss home insurance quotes.
Consider consulting with an insurance agent to help you understand your options and find the best policy for your needs.
By taking these steps, you can compare home insurance quotes and find the best policy for your needs and budget. Remember to review your policy regularly and make changes as needed. In this wat, you will ensure that you have the right coverage for your home.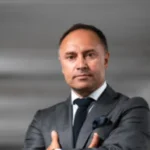 Victor Z Young is a Civil Engineer with 35 years of experience working alongside the executive team of various construction companies. Victor specializes in construction insurance, delay analysis, performance analysis and engineering. He holds a Doctor of Project Management from Northwestern University.
Tags:
best home insurance deals
best home insurance quotes
home insurance comparison tool
how to compare home insurance quotes