What Do I Need to Know When Building My First Home?
Building a home is likely one of the biggest undertakings of your life and requires many hours of planning and preparation to create an ideal space for your family or just yourself. It's normal to feel overwhelmed as there are so many things to keep track of to ensure it all runs smoothly.
In this blog post, we have compiled the must-know tips from construction chemical suppliers on how to find the best loan. Keep reading if you're planning on constructing a successful new home so you can get a better idea of what you can expect.
Research Your Financing Options Before Deciding Building My First Home
The first step should be deciding the amount that you can realistically afford, doing research on the local real estate market and comparing prices within your budget range. Narrow down your selection to determine which type of loan will work best for you with terms for both interest rate and repayment.
You should then decide on what is our preferred way of financing, whether through mortgage brokers or other financial institutions. By doing your due diligence upfront and doing some research, you can find the right way to finance your home purchase without being overburdened.
Draw Up a Plan for Your Home Design
When you've decided on your budget and know how much you have to work with you can then start the planning phase. This means drawing up a design plan that meets your needs and reflects your style.
Make sure you work out how much space is needed in each room, what are the purposes of each room and how things might change in the future. Ask questions like what kind of furniture or appliances would be good for each area? Don't forget natural light as you will need extra lighting fixtures or windows to brighten up the home.
With careful thought and research, you'll be ready to create a home design that is both beautiful and functional.
Find a Reputable Builder
When it comes to building custom homes or any home for that matter, finding a reputable builder is key. Doing your due diligence to find the right builder for your project can make all the difference in a successful end result. The work of poor builders may take many years to rear their heads so it's important you spend extra time reviewing your options and making the best choice.
Ask other customers about their experiences and be sure to read any reviews they have left online. Taking these steps will help ensure that your builder understands what you are looking for and can do the job well.
Get Estimates on Materials and Labor
To ensure you get the best deal when completing a home improvement project, it pays to shop around. Comparing quotes and estimates on materials and labor from various contractors can help you find the most cost-effective option without sacrificing the quality of work or timelines.
Evaluate each quote carefully with current prices and projected labor costs in mind before making your decision, and don't forget to factor in travel costs that could be associated with hiring out-of-state contractors or who are located farther away from your job site. You may even wish to request references before committing to a final contractor as well.
Also, make sure you look at estimates on construction chemical suppliers for spray concrete and other materials. These additional items may not be so obvious when you plan but the costs can quickly add up. By taking all these elements into consideration, you should be able to find an estimate that fits both your budget and schedule.
Check Local Requirements & Building Codes Before Building My First Home
Building a home should always begin with checking the local requirements and building codes. It's important to ensure those rules are followed and the proper permits are acquired before construction begins. Failing to have any required documentation can lead to costly fines, delays in project timelines, or in some cases not being able to finish the construction work at all.
While it is possible to research the Australian driveway standards or other requirements online, we recommend reaching out to experienced professionals. This is because they will be able to help guide you through the process and answer any questions that may arise when it comes time to acquire all necessary permits.
Checking local requirements and building codes for building your first home can help ensure that your project is legal, safe, and meets all necessary standards. Here are some steps you can take to check local requirements and building codes:
Contact your local government: Start by contacting your local government, such as your town or city hall, and ask to speak to someone in the building department. This person can provide you with information on local building codes, zoning regulations, and permit requirements.
Many local governments have ordinances that regulate the design and construction of buildings. Check with your local government to determine if there are any local ordinances that may apply to your project.
Monitor Construction Progress
Monitoring the construction progress of a project is critical to its success. Regular site visits allow project managers the chance to evaluate progress and ensure that construction is adhering to plans and meeting safety standards. A good visual check can help identify any issues or discrepancies, preventing avoidable issues before they become more complex.
Additionally, on-site inspections offer you the opportunity to talk directly with workers about their experiences, allowing you to revise plans as necessary and create an environment in which everyone meets their objectives. Coupled with accurate record keeping of decisions made and performance during these visits, periodic site visits can keep your building project on track for success.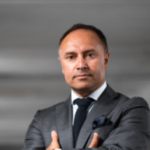 Victor Z Young is a Civil Engineer with 35 years of experience working alongside the executive team of various construction companies. Victor specializes in construction insurance, delay analysis, performance analysis and engineering. He holds a Doctor of Project Management from Northwestern University.
Tags:
home building plan
how to build your first home
how to start building a home