8 Effective Marketing Strategies for Architecture Firms
For thousands of years, people have been honing their artistic skills by creating architectural works. That's why there have been so many famous architects throughout time. These people have played a significant role in shaping our modern world by erecting enduring monuments. However, the goal is not merely to design aesthetically pleasing structures. In order to bring in clients, architects must also market their companies. In this piece, we'll look at Marketing Strategies for Architecture Firms that might improve their advertising efforts.
Top 8 Marketing Strategies for Architecture Firms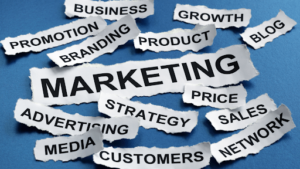 The subject of architecture fascinates a broad audience.  As the access to the web has increased, so has the number of people wanting to build or remodel their own houses. As a result, competition is fierce for both individual architects and architecture firms.
However, to be commercially successful, you must set yourself apart from the competition. Architects aiming to expand their practices can learn from the following marketing strategies:
Content Marketing Strategy
Producing fresh, high-quality material consistently is essential for success in digital marketing for architecture firms. Content marketing is a great way to build your brand, attract clients and grow your architecture firm. Marketing for architects must rely on creating one-of-a-kind, high-quality content that is suited to the specific requirements of a predetermined target audience to succeed.
Create consistent material like blog posts and social media updates to show your target audience how your company can solve their problems. Put yourself in the position of the people you are designing buildings for so that you may deliver information that is as relatable as possible. It is a terrific approach to enhance the exposure of your brand and get people talking about your organization if you provide material that people will find to be both valuable and entertaining.
Email Marketing Strategy
Email marketing is an effective strategy for maintaining client interest. You can use this medium to stay in touch with your clientele and update them on your company's latest offerings.
The use of email marketing is one of the most economical means of marketing for architects if it is done correctly. The trick is to send interesting and valuable emails to the recipient and do it at just the right time.
Here are some suggestions for starting an email list if you don't currently have one:
Make it possible for visitors to your website or blog to join up for your email newsletter by including an opt-in form.

During checkout, ask them if they want your newsletter (this should be done humorously).

When customers come into your firm or inquire about your firm, make sure to get their email addresses.
Social Media Marketing Strategy
Social media is a crucial architecture firm marketing tool because billions spend hours daily on these sites. Develop a social media following to expand your potential client base when advertising your architecture services.
Being active on various social media platforms is becoming critical for relationship-building because of these platforms' widespread availability and convenience.
Once established, an architecture firm's social media presence should be maintained consistently across all channels. The next step is to decide what you'd like to post on your pages. The key to social media marketing is consistency with your content and engagement.
Get Involved in the Community
Even though online advertising is fantastic, nothing beats seeing potential buyers in person. Many customers would be more comfortable doing business with a company whose owner was always accessible.
Participating actively in the local community is a terrific approach to raising awareness of your company. Participate in community gatherings and join a club. 
Investing time and energy into community activities is a great way to promote your architectural practice. Select a community that shares interests with your ideal customer and build your business from there. Community groups working to repair storm-damaged homes are one possibility, as are those dedicated to constructing shelters for rescued animals.
Video Marketing Strategy Among Marketing Strategies for Architecture Firms
The primary objectives of any architecture firm are undoubtedly the promotion of the firm's name and the acquisition of new customers. You can accomplish both goals simultaneously with video marketing for architecture by producing engaging content that drives traffic to your site. 
Architects can benefit from video advertising by producing and sharing videos on their websites and social media channels like YouTube, Facebook, and Instagram. Client testimonials regarding the company or a completed project are a great source of video content. Include some clips from your most outstanding project in the video as well.
Organize Webinars
This is an excellent way for architecture firms to reach their target audience. By hosting webinars, you can gain valuable insights into your client's needs and educate them on the latest trends and developments. Hosting a webinar is also an opportunity to showcase your expertise and thought leadership in architecture.
This marketing strategy benefits small businesses because it allows them to reach a wider audience without spending money on expensive advertising campaigns.
Create a Referral Program
One of the most influential architecture marketing is creating a referral program. This is an excellent strategy for expanding your clientele without spending money on promotional activities.
Incentives for current customers are the greatest method to achieve this goal. You can advertise your business as cost-free by providing architectural renderings and office consultations with other architects. These bonuses aim to have your present customers raving about you to their friends, family, and coworkers. They will assist you in making more money and getting greater exposure as a result.
Promote Online Reviews
You can create a Google+ page and invite clients or potential customers to write reviews about your business. This helps boost your profile online, which results in more traffic and leads for your business. Clients can learn more about an architect's reliability by reading testimonials from those who have already worked with them. Ninety percent of customers say they rely on online reviews before purchasing.
Review collection should happen as close to service or project completion time as practicable. Simply request that your customers provide feedback on the sites of your choosing. Reviews on Google My Business, Facebook, LinkedIn, or a third-party site like Home Advisor or Yelp are just a few examples.
Conclusion on Marketing Strategies for Architecture Firms
Like any other business, architecture is a profession that has its own set of rules and regulations. They must grow appropriately to realize their potential. Effective marketing strategies that set a business apart from its rivals are among the best methods. 
Connecting with your target demographic and inspiring them to take action is the ultimate goal of any marketing campaign. Knowing your target demographic and their interests is essential for effectively spreading the word about your business.
It won't matter how wonderful your designs are if you don't get the word out about who you are and what you do.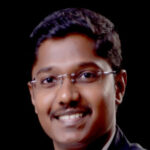 Dan has hands-on experience in writing on cybersecurity and digital marketing since 2007. He has been building teams and coaching others to foster innovation and solve real-time problems. Dan also enjoys photography and traveling.
Tags:
digital marketing for architecture firms
marketing for architecture firms
marketing strategy for architecture