How to Realistically Estimate Business Startup Costs
When you are starting a business, one of the most important things that you need to consider is the financial viability of your new venture. Before anything else, you need to estimate business startup costs. You will likely have worked out how much money you need to earn each month versus how much money you will need to spend to figure out how much profit you can expect to make going forward. However, before you can open your doors to the public and start turning a profit, first you need to get your business off the ground. 
Many new business owners get overly excited about what their business will look like once it is up and running, forgetting that a solid investment will be required to get to that point. To launch your business, you will need to work out just how much you are going to need to spend on startup costs. Everything from marketing to staff, premises, office equipment and supplies such as ink cartridges, stationery and everything else you will need to operate need to be considered. Being as precise as possible with your calculations is crucial in terms of financial viability so that you can start gathering the capital you will need to launch your new enterprise. 
Let's take a look at how you can realistically estimate your business startup costs so you know what you need to get your new venture off the ground. 
1. List Your Startup Assets
You have the business idea and a vision of the business from its profits, to its location. However, you need to start with realizing that vision and do it in different steps for financial viability. Every business, no matter how they are different needs certain items or assets to function. The first thing that you will need to figure out is how much you will need to spend on your business assets so you can get up and running.
Startup assets are the items that you will need to purchase for your business to be operable. While every business will have different startup assets, some examples might include computers, machinery, inventory or vehicles. Depending on your business, you can make a list of all the assets you will need or find a template online. The key is to figure out the most essential assets and the minimum amount of assets that you need to successfully operate your business. If you are thinking of opening a shop, listing the assets you will need can also give you an idea of the space you need. Then you can look for a space that is big enough to fit every asset you need. 
2. Workout Your Startup Expenses
Starting business will not be an easy ride. There will be many other expenses after figuring out the assets and their costs. The next step here is to work out how much you will need to spend to allow your business to become operable. Each business may require different things to be operable and it could be also different depending on your vision. You might need to build a website, pay for business registration costs, legal fees and other one-off costs associated with bringing your vision to life.
While some of these things are compulsory costs, others can change depending on the business type. Make a list of all the compulsory one-off costs as well as the ones you personally want for your business. Be sure to check that these costs are all one-off startup expenses and that there are no recurring payments that you need to be aware of. 
3. Figure Out Fixed Costs
Fixed costs are the other side of the business you need to think of. Although you might have ideas of your company being highly successful in the first few months of operations, the truth is that this is rarely the case. You will need to have enough money available to cover all of your fixed costs for the first few months, and in most cases for the first year.
These are the costs that your business will have to pay regardless of how successful your business will be and include things such as rent, staff and utilities. Therefore, you need to figure out the fixed costs for the entire year, if you want to be on the safe side in case your business doesn't take off within a couple of months which is more than likely to happen.
4. Allow for Variable Costs
You will also need to account for variable costs. These are costs that will change depending on how things go with your new venture. For example, you will need more manufacturing materials if your products are selling well. You might spend more on marketing at certain times of the year or perhaps you will need to spend more on shipping if you are selling well online. Allowing for these costs will help you to work out a more accurate startup budget for your new venture. 
Calculate Your Startup Costs And Open Your Doors With Confidence
Starting business can be challenging. Adding up the cost of your startup assets, startup expenses, as well as your fixed and variable costs for the first year will give you an accurate picture of what it will take to get your business off the ground and survive the first twelve months. In that sense, financial viability is vital to any startup. Once you have worked out the amount, you can start putting plans in place to secure the funds you need to launch your new enterprise with confidence.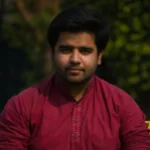 Adhar Dhaval is experienced portfolio, program and project leader with demonstrated leadership in all phases of sales and service delivery of diverse technology solutions. He is a speaker sharing advice and industry perspective on emerging best practices in project leadership, program management, leadership and strategy. He is working for the Chair Leadership Co.
Tags:
starting a business
startup
startup business