9 Marketing Strategies For Construction And Renovation Companies
The last few years have seen digital marketing strategies for small business being adopted by businesses in different niches. While you might think that online marketing is a perfect fit for businesses in the fashion, food, health, and entertainment niches, you would be surprised to know that when it comes to utilities, construction, or even hardware, such strategies can benefit your organization.
Most businesses in the construction or renovation industry operate under a misconception. They believe that having a business website and a Facebook page is enough for them to become successful as far as digital performance is concerned. While these two elements are elementary, you require a whole lot more to create digital marketing strategies for small businesses.
Reach your target audiences
Compete with other brands in your niche
Generate sales queries and leads
Drive profits and revenues
Develop branding and online credibility
In this resource article, we look to cover nine digital marketing strategies for construction and renovation companies. If you want to check out a business organization that is doing excellent work on digital platforms, please visit.
List of 9 Digital Marketing Strategies for Construction and Renovation Companies
Local SEO through GMB and Regional Listings-
Most, if not all construction and renovation companies are dependent on defined geographical locations for their business. This means that they operate in a certain locality and expect to drive queries and sales from the same. In this regard, strategies like GMB and presence on local listing sites like Yelp can help them target populations in a defined geographical location. You need an excellent GMB page with a high number of reviews and ratings to generate queries.
Build an Informative and SEO Friendly Website-
When it comes to construction or renovation, consumers might have tons of queries. Try to break down all the different services to help consumers with any possible information that they might need. Add sections and tabs for 'quick estimates' and 'request a call back' to make it easy and convenient for the customers to get in touch with you. Make sure that all the content you are placing on the website as a part of digital marketing strategy is SEO friendly and has targeted keywords to help you succeed.
Create your Website's Blog for Success in Inbound Marketing-
The internet and all its resources have made consumers inquisitive. In other words, they want to know as much about a construction work or renovation project as possible. This is why focussing on your website's blog and building it up as a resource can help you address any possible questions. Once you can satisfy the curiosity of the consumers, you can win their trust and confidence. Once you do that, they do not have any hesitation to get in touch.
Go for Paid Advertising or SEM at Specific Time Periods of the Year-
There are few months or calendar periods where people seek out renovation work on their properties. For example, most homeowners want to reinforce their roof before the typhoon or cyclone season hits. Likewise, people also look to go for renovation before the holiday season. During these periods, make sure that your digital marketing strategy for construction business is engaging in PPC advertising to generate as many leads as possible. This can help you close deals and generate sales.
Opt for Video Marketing to Build Trust and Credibility for the Business-
Video is integral to digital marketing success and performance in 2022. Human behavior on the internet has become dominated by video consumption. This is why construction companies need to add as many work videos about their ongoing projects on both their websites and social media handles. Videos by nature offer more clarity builds credibility for the work of the construction company. Mix up the videos- customer testimonials and before-and-after work.
Engage with your Followers and Audiences Aggressively on Social Media-
As a construction or renovation company, you need to have an aggressive presence on social media. You need to post daily, mix up the content forms and styles, respond to the queries of users on comments and messages, etc. Leading digital marketing experts also suggest that business owners or other team members in the business should hold Live Streaming sessions in a Q and A format. Users that have queries can join the live sessions and ask questions.
Showcase your Company's Expertise and Experience through your Employees-
At the end of the day, consumers want to know, see and engage with the employees that will execute the real work. Make sure that you are profiling the expertise and experience of your employees on both your company website, as well as on social media handles. Employees are an integral part of the business organization and can become your brand ambassadors. You can create employee videos, share their background stories and create a human relationship online.
Focus on getting Customers Reviews, Testimonials, and Feedback-
What a business says about itself is important. However, what is more important (and has a greater effect) is what the businesses' customers say. This is why, as a digital marketing strategy for construction company you need to be proactive in taking feedback, reviews, and ratings for your online platforms. You can populate this on your business website, GMB pages, social media handles, as well as on platforms like Yelp. The more reviews you have, the better will be your online performance.
Build Partnerships through Guest Posting and Blogger Outreach-
As a construction company, you need to work with bloggers and influencers in your niche. Influencer Marketing, Guest Posting, and Blogger Outreach are all digital marketing strategies that can help you build relationships, as well as get your website links placed on high-traffic websites. Make sure to carry out this activity right through the year to improve SEO metrics, search rankings, higher traffic, and better visibility. This can beneficially contribute to your business.
The Bottom Line
Construction and renovation companies should also be mindful of working with similar businesses in their niche. For example, they can forge strategic partnerships with real estate companies, interior designers, building material suppliers, and architects.
Digital marketing strategies for small businesses can add real value to your business provided you can get the strategies right. You need to understand that as an activity, this needs to be carried out right through the year. SEO, SMM, and Content Marketing are going to help you grow your business.
If you have any questions that you would like us to address on the topic, please feel free to reach out to us in the comments section below. We would be happy to address every concern you might have on digital marketing strategies for construction and renovation companies.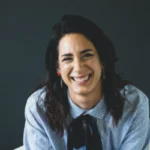 Linda Maltz is vice president of design and consulting at Cuboca, a project management training and consulting organization specializing in construction management and BIM. She is certified Primavera P6 Trainer.
Tags:
digital marketing for construction and renovation
digital marketing for renovation companies
digital marketing strategies for small businesses