New HR Technologies and Top HR Technology Trends in 2022. Companies started to meet with digital payment systems. Payroll will be history. A.I will be more effective. What awaits the HR world?
New HR Technologies:  Excited Times. 
According to industry experts: as new players take place in the market, organizations will invest in technology for greater efficiency and productivity.  So the HR technologies industry will experience continuous growth and evolution.
The HR software market is still very vibrant because companies are trying to invest in tools that will help them recruit better. These investments will help develop and support the workforce.
What's happening in HR Technology ? Due to the pandemic, we can divide HR tech  into two as before and after 2020.
Post-2020 HR techniques are now turning into an ecosystem of applications. Large companies began to manage HR tech at the directorial level.
New HR Technologies . M. Zuckerberg Invest HR Tech.
Mark Zuckerberg also entered the HR tech. market with serious investments and applications.
We see that Microsoft is making a big attack with both software and applications and LinkedIn.
Not all software and applications are HR's business execution anymore.  Technologies aim to enable employees to do their jobs comfortably and agilely. Analyzing with artificial intelligence is spreading to all applications of HR.
HR Techs has become a new area of expertise for young HR professionals. HR systems renew themselves with employee experience technologies.
I think that if I were an HR person just starting out, I would go into deep expertise on HR technologies.
The main reason for the change is the needs, habits and way of doing business of the changing generation. A more technological business world is no longer a choice but a necessity.
New HR Technologies : HR and Women.
There will be a breakthrough for women in Human Resources technology. Women are in the largest segment of the HR community, but less so at the top level of HR.
There are incentives for more women to be leaders, but that doesn't come easily. Signs that women are making their way into HR leadership positions include the fact that two keys HR tech events are now run by women. Jeanne Achille, who has long struggled in HR tech, is now the head of the program for fast-growing women at the HR technique summit of the HR Tech Conference.
We will talk more about the role of women in HR at the international level…
Artificial Intelligence Will Be More Effective In The HR World
According to research, companies need to dedicate 20 percent of their employees to AI-related activities by 2022.
Companies will not only be trying to find employees who can do the job, they will be using artificial intelligence to do it…
In addition to procurement and hiring, we will learn a lot, including succession planning, learning, job interviews, occupational health and employee assistance programs.
Some of these will be about artificial intelligence, machine learning and natural language processing for HR functions.
Giants On The Field
In 2017, Google and Facebook added job search-related features to their offerings.
Google offered three services: A way for employers to make job postings appear in Google search results.
A web search API that job postings may use to improve their site's search functionality. And a free application tracking system: Google Hire.
Facebook has added Business functionality and is seeking employers to partner with job content to show job postings to its 2 billion monthly users.
Some of these players are direct competitors. For example, Oracle, SAP, and Workday all struggle for the same core HR technique clients.
On the other hand, Google and Facebook, Microsoft, LinkedIn have been trying to find their way for a long time. However, size is not always a good predictor of success.
It is important to note that previous attempts to use Facebook for business-related services have failed, although they have all been run by third parties.
Top HR Technology Trends in 2022
While we started talking about hybrid work and different business models in early 2021, we will talk about new technologies in addition to these topics in 2022.
Payroll Will Be History
Companies started to meet with digital payment systems. ADP Secretary-General Carlos Rodriguez said at the HR Tech. Conference:
''In the company's renewed payroll service, instant payments will be made thanks to the technique obtained by purchasing a digital payment company called Global Cash Card at the beginning of the same month.''
Shift Scheduling Software is About To Have A Good Year.
 As more municipalities and states pass laws requiring predictable shifts for hourly workers, companies are trying to find ways to do this in the most efficient way possible.
HR tech companies that make shift planning software are working on this issue.
Blockchain Tech Effects
Blockchain , whose trend all over the world has increased in the last 3 years, seems to change the rules of the game in HR in the near future.
This technique is the decentralization of data and its multiplexing.  Thanks to this tech, the storage and approval of data become completely different.
With block chain , new approaches will develop in topics such as smart contracts, data identity management, and transparent management styles.
On the other hand, the sector where block chain tech will create the most radical changes will be the finance and software sector.
New HR Technologies : Talent Crisis Solutions
The talent crisis will deepen all over the world due to changes in working systems and economic fluctuations. Strategies for finding talent will be more important than ever.
Labor And Intermediate Staff Trends
One of the crises all over the world is the shortage of intermediate staff.
This issue is actually heading towards a global crisis. Because recently, countries such as Canada, Germany and Australia have shaped even their refugee and immigration policies due to the demands of intermediate staff from the business world.
Countries with a young and crowded workforce are currently advantageous for their production sectors. However, it is worth mentioning that developed countries will use their own country images to increase their communication efforts for these intermediate staff in countries with relatively young and larger workforces.
Read More:  Tilburg University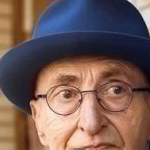 Irwin Michael Reston is an expert who has more than 30 years of experience in optimizing businesses, inspiring individuals and improving human resources departments. He established the BlueLight Consulting Limited to provide learning and training service worldwide.
Tags:
HR Technologies
HR Technology Trends
Human Resources
human resources specialist