The 7 Elements of Successful Digital Marketing For Your Business
Did you know that most of the existing companies lack well-structured digital marketing plans? The statistic is quite shocking, significantly, when online marketing techniques contribute a higher return on investment than traditional marketing plans. In the current century, if your business fails to use digital marketing, there is a high chance of missing revenue and valuable leads.
As a business-oriented individual, you need to be creative, and the only way to stand out is by following current trends in marketing, like the advertising flags suitable for indoor and outdoor locations. These flags are cheap and easy to set up. To those stuck on their digital campaigns, read on to find out the seven digital marketing components to incorporate into your strategy.
Components of Digital Marketing
Digital marketing is a powerful element only when combined in the proper proportions. Here are the digital marketing components.
Comprehensive research
The first thing you need to do is have comprehensive market research prior to coming up with marketing strategies. The research entails getting to know your clients' profile, rivals and the market expectation in that particular niche. Get to know the buying patterns and behaviour. To your competitors, identify what you will do to stand out among them. Doing so will make it easy for you to place your goals.
Search engine optimization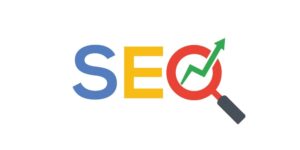 Search engine optimization (SEO) is a term used to refer to the number of techniques specifically created to enhance rankings in online search results. Do top ranking matter? Yes, they do. Most individuals concentrate on the first page of search results and don't get past this point. Therefore if your website is not among the top ones on the list, no one will ever find it or end up having low traffic on the page. If you want more phone calls, leads and revenue for your business you will have to achieve higher search ranks.
Email marketing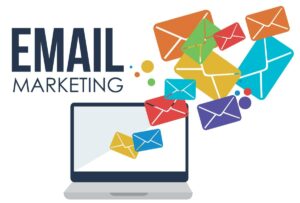 It is shocking how underrated email marketing is, even in this era where technology has been on the rise. Taking your time and sending emails to your clients are among the appropriate actions to drive traffic and engagement on your site.
Pay-per-click advertising
Pay-per-click (PPC) is a superb strategy for maintaining your presence in search results, especially when introducing organic rankings with SEO. PPC is the right tool for boosting the rankings rapidly. When your ads go live, PPC will start bringing qualified leads to your website. You will only be required to pay once individuals click on your ads. The significance of this technique is that it reduces time wasting. You will not waste your time and resources on individuals who are not into your products or services. PPC allows you to focus on your target clients only. This tool has a targeting option where you can target clients based on the device they are using, their location and their demographics.
Content marketing
To stand out on the google ranking, you will need quality content in the marketing strategy. Quality content enables you to target keywords related to your business and answers searchers' questions. You will likely lose clients if your content doesn't meet searchers' expectations.
Social media marketing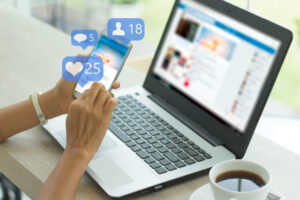 According to various research, over 2.3 billion people have embraced social media. The considerable population makes social media one of the best digital marketing platforms. Here you will be able to encounter current and potential clients and create positive relationships. Communication is relatively easy here; they can reach out directly on social media platforms if they have any concerns. You need to learn how to use this component. Responding to queries and comments is one way to keep your social media handles active.
Web design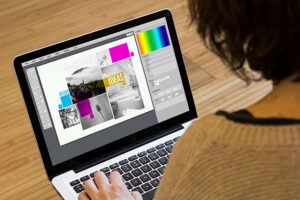 All the digital marketing components you use bring leads back to your website. Always ensure your site leaves a positive impression on the visitors. Over 90% of visitors are concerned with web design; it has to be captivating, making web design an essential factor in your digital marketing strategies. If you have an outdated site that takes minutes to load, you will lose your clients. Most of these individuals visiting sites tend to lack the virtue of patience.
Summary
The above-explained seven elements of digital marketing are crucial for the growth and success of your business. With these elements in place, you will be able to increase client loyalty, target the right group of audiences and finally measure the outcomes with ease.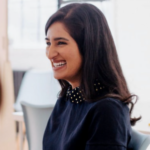 Ananya Prisha is an enterprise level Agile coach working out of Hyderabad (India) and also founder of High Level PM Consultancy. Her goal has been to keep on learning and at the same time give back to the community that has given her so much.