Why Every Business Should Invest in a Kronos Implementation Guide
If you are running a business, you know how workforce management tasks such as employee scheduling can become hectic. It is crucial to approach these critical business operations correctly, or else you will end up spending a lot more money and time. You must take the help of a solution that only maximizes productivity but also inspires and motivates your employees. But this is easier said than done. In the case of Kronos, you can use an implementation guide that will help you through the process. Read on to learn more about why your business needs to invest in a Kronos implementation guide:
You want to make the most of your investment when you start your Workforce Ready implementation by getting up and running as soon and effectively as you can, with the least amount of disturbance to your business. A well-managed implementation that is finished on schedule and on budget gives you a head start and creates the groundwork for early success. Our implementation aim, however, is more generally focused on our capacity to achieve complete, effective user acceptance, even if process and software functionality are crucial components of a successful implementation.
This demands careful coordination between your company and Kronos. The process begins with a strategy intended to guarantee that the solution we supply satisfies all of your defined objectives.
1. Kronos Implementation Guide Helps your HR department
The guide will help you use Kronos solutions for your hiring procedures and workforce management. This is done by removing a major percentage of paperwork involved in creating personal records and increasing the efficiency of the process of generating records. You won't have to deal with misplaced files and erroneous data. Lastly, it will help you comply with labor legislation and avoid penalties.
2. Simplifies employee information management
With the Kronos implementation guide, you will know how you can modernize your organization by transforming the way employee data is gathered, used, and stored. The Kronos software service delivery model enables organizations to offer on-demand services per month per employee. You will also learn how to record the attendance and work hours of the employees. The best part is that it supports multiple platforms, interactive responses, and time clocks. The data you collect from your employees will ensure enhanced record-keeping and compliance.
3. Offers Analytics
Workforce Ready People Analytics can help your business make use of the acquired data to make insightful decisions. It takes real-time data and scenarios into consideration to deliver helpful information. You will also have access to EmployeePerspectives, an AI-based tool that helps put your findings into action. Combine this with the Workforce Ready Scheduler and the Succession Planning tool, and you will have insights based on the answers given by your employees. The program uses predictive analytics to identify the challenges your employees are facing. With this information in your hand, you can take the steps needed to resolve them.
4. Helps find and retain talent
With the Kronos implementation guide, you will know how to use Kronos solutions to track and evaluate talents and have a positive recruitment process. It will enable you to conduct a job search and apply online efficiently. The same efficiency comes with posting job applications and screening and accepting applications. 
It has an auto-population option allowing the candidates to use their information from their LinkedIn account for filling out the form. The relevant information from candidates' CB is extracted, giving employers the opportunity to have structured questions.
Hence, Kronis has several configurable onboarding tools that can help keep your employees engaged. You can use performance management tools for nurturing and managing employee development. It helps benefit administrators set up and manage benefit plans. 
5. Get better reporting
Using the Kronos implementation guide to adopt their solutions will help you access organizational information quickly. And you can develop this information into charts and graphs for easy reporting and presentation. For easier understanding, you can even share this information with other colleagues.
So, the tool organizes the information into readable reports that you can view directly from the dashboard. Using these facts and figures, the management will be able to make insightful decisions on time. It is important for organizations that have multiple offices in different locations to be able to view all the data from a commonplace. Comparing the performance of different organizations located in different cities will help management improve their performance.
6. Help with compliance
The Kronos implementation guide will also assist you in being compliant with local regulations. With Kronos, you can deal with region-specific regulatory requirements, such as the 36-hour monthly overtime rule of China or the European Working Time Directive.
7. Increase your productivity
The Kronos implementation guide will help ensure that you are able to transfer data to a third-party solution reliably. Instead of entering information manually, all of this will be automatic and save you a lot of time.  Yet, the complex configurations of Kronos software automatically extract, transfer, and convert data. It is capable of handling complex interface requirements, giving you access to data that is important for decision-making.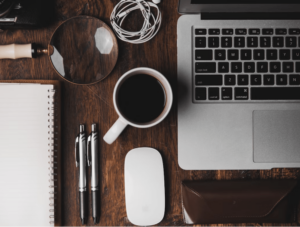 Conclusion on Workforce Management and Kronos Implementation Guide
If you have been feeling overwhelmed with workforce management, the Kronos implementation guide can help you. The right workforce software will take a lot of burdens off of you. This digital transformation technology is best for the needs of your business. Kronos is among the most convenient tools to improve organizational productivity by helping your business with workforce issues, such as attendance, time offs, employee time cards, and support decision-making. It also offers mobile accessibility, which is a must-have in today's modern workplaces.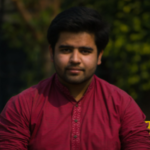 Adhar Dhaval is experienced portfolio, program and project leader with demonstrated leadership in all phases of sales and service delivery of diverse technology solutions. He is a speaker sharing advice and industry perspective on emerging best practices in project leadership, program management, leadership and strategy. He is working for the Chair Leadership Co.
Tags:
kronos implementation guide
kronos implementation guide download
kronos workforce management