Top 12 Features to Look For in Employee Scheduling Software for Your Retail Business
Operating a retail business requires juggling many moving parts, one of the most complex being employee scheduling. From dealing with availability changes to ensuring adequate staffing for peak hours, creating the perfect schedule can be an arduous task.
Scheduling employees manually can create a lot of problems such as inaccuracy, non-consistency, and lack of scalability. More than that it needs an extra person and a lot of time. Nowadays, It is a must that employers have to rely on technology for convenient workplace management.
Fortunately, today's employee scheduling software makes it easier than ever to create optimized schedules in a few clicks.
Benefits of Employee Scheduling in the Workplace
It ensures smooth and efficient operation.
It helps to manage employee attendance issues effectively.
Easy and efficient shift management, especially for businesses that run 24/7.
Ensuring a fair policy.
Effectively managing overtime hours.
Cost effective.
Now that you have known the importance of employee scheduling in an organization. Let's dive more into the role of current technology in employee scheduling. In this blog post, we'll explore the top 12 features you should look for when evaluating employee scheduling software for your retail business.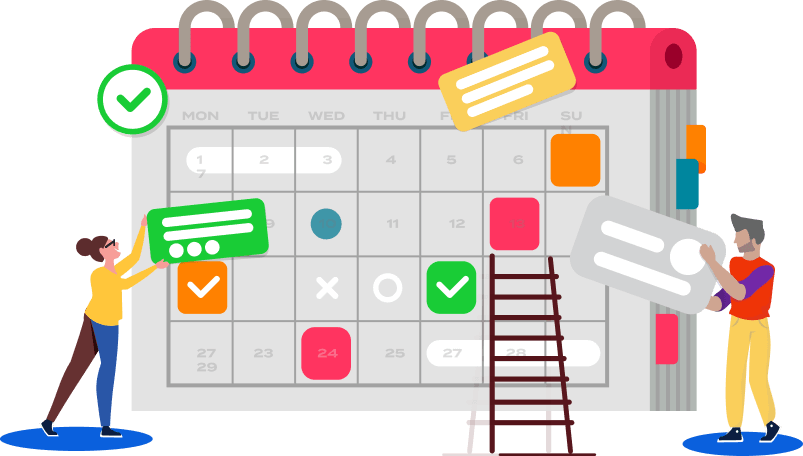 Why Employee Scheduling Software is a Must-Have
Before diving into specific features, let's look at why retail businesses need dedicated scheduling software:
Scheduling is complicated: From part-time high schoolers to full-time employees, retail scheduling must accommodate availability constraints across a diverse workforce. Juggling all these variables manually leads to suboptimal schedules.
Labor costs are a huge expense: Scheduling the right employees for the right shifts keeps labor costs in check. Overstaffing eats into profits while understaffing leads to poor customer service.
Manual methods are inefficient: Spreadsheets and whiteboards simply can't keep up with shift requests, trades, and availability changes. Too much time is wasted on administrative tasks.
Compliance is crucial: Retailers must comply with complex regulations around breaks, overtime, time between shifts, and more. Manual methods increase compliance risk.
Investing in automated scheduling software pays dividends through optimized schedules, controlled labor costs, reduced administrative burden, and compliance peace of mind. Let's look at the top features to prioritize.
Core Scheduling Features
The main purpose of employee scheduling software is to make easy work of creating, managing, and communicating employee schedules. Here are the key features that enable scheduling success:
1. Shift Scheduling
At its core, scheduling software must provide an intuitive interface for building schedules from scratch or based on templates. Look for drag-and-drop simplicity, bulk shift assignments, the ability to set default start and end times by job, and schedule templates to streamline creation.
Advanced options like pattern-based scheduling further reduce the workload.
Intuitive shift scheduling minimizes time spent creating schedules while accommodating availability constraints. Features like bulk shift assignments further optimize the process.
2. Availability Management
A robust system for employees to set availability, request time off, swap shifts, and apply preferences. Software should allow managers to easily approve or deny requests and track time-off balances. Availability changes should automatically notify managers and sync with schedules to avoid conflicts.
Robust availability management prevents scheduling conflicts, ensures staffing needs are met, and provides managers with a real-time view of their workforce availability.
3. Shift Swapping
Let employees swap unwanted shifts internally without manager involvement. Employees can trade based on personal schedules and preferences, reducing conflicts. Managers simply view and approve swaps. This alleviates administration while empowering staff.
By empowering shift swapping, schedules better align with employee needs while reducing the administrative burden on managers.
4. Communication Tools
Keep all stakeholders engaged with group chat, shift reminder notifications, schedule change alerts, and seamless mobile app integration. Employees stay informed while last-minute surprises are reduced, improving the workforce experience.
Keeping managers and employees connected through alerts and messaging reduces last-minute surprises, improving the workforce experience.
5. Template Scheduling
Quickly create schedules based on proven templates for different needs, such as weekdays vs. weekends, seasons, store locations, and more. Mix and match templates as needed to account for variances week-to-week while maintaining consistency.
Template scheduling provides a starting point to quickly build schedules week-to-week while maintaining consistency.
Workforce Optimization Features
Beyond core scheduling, today's solutions provide advanced capabilities to optimize your retail workforce:
6. Labor Cost Management
Intelligent budgeting features and forecasting provide insight into scheduling costs before finalizing. Built-in policy enforcement ensures you remain within labor budgets while preventing understaffing. Get pushed alerts for budget overages.
Labor forecasting and budgeting prevents overspending on labor while avoiding understaffing.
7. Demand-Based Scheduling
Leverage historical sales data, transactions, foot traffic, and external events to automatically build schedules that align staffing with projected demand. More staff during seasonal rushes, less during lulls. Optimizes labor costs.
Aligning schedules with projected sales volume and traffic patterns optimizes staffing to meet demand.
8. Automated Scheduling
Let the software take over creating schedules based on configured demand forecasts, budgets, employee preferences, availability, seniority, skills, and other rules. Humans handle exceptions only, reducing scheduling time to minutes.
Automated scheduling based on configured rules and preferences optimizes staffing while reducing manual scheduling effort.
9. Compliance Tracking
Ensure schedules adhere to labor regulations, union rules, and organizational policies through real-time monitoring and alerts. Customizable rules engine screens for issues like overtime, adequate rest between shifts, and more.
Automated compliance tracking provides peace of mind that schedules adhere to labor laws and regulations.
10. Reports and Analytics
Gain visibility into staffing metrics through interactive dashboards, historical trend reports, and schedule analysis. Spot issues as they arise and identify broader optimization opportunities.
Data insights identify issues as they arise while spotlighting broader opportunities for optimization.
Added Conveniences
Round out your scheduling software with features that make managers' lives easier:
11. Integration
Choose software that integrates with your existing HR, payroll, point-of-sale, and other systems via APIs. Data flows automatically between systems without manual entry or effort.
Integration with HR, payroll, and other systems reduces manual entry and ensures data is synchronized.
12. Mobile Access
Managers need on-the-go access via intuitive mobile apps for Android and iOS. Apps should mirror web capabilities with full scheduling, communication, approvals, notifications, and more.
Mobile access enables managers to handle scheduling tasks from anywhere, at any time.
Comparison Between Scheduling Software Providers
| | | | |
| --- | --- | --- | --- |
| Features | ZoomShift | When I Work | Homebase |
| Shift Scheduling | Yes | Yes | Yes |
| Availability Management | Yes | Yes | Yes |
| Shift Swapping | No | Yes | Yes |
| Communication Tools | Yes | Yes | Yes |
| Template Scheduling | No | Yes | Yes |
| Labor Cost Management | Yes | No | Yes |
| Demand-Based Scheduling | No | No | Yes |
| Automated Scheduling | No | No | Yes |
| Compliance Tracking | No | Yes | Yes |
| Analytics and Reporting | Yes | Yes | Yes |
| Integration | No | Yes | Yes |
| Mobile Apps | Yes | Yes | Yes |
Make sure to select the software that provides all the core and advanced scheduling features comparable to leading solutions in the market. Also, the software should focus on usability, compliance, demand forecasting, and workforce optimization making it a strong option for retail businesses.
Key Points to Remember
Automated scheduling software saves retail business's time and money through optimized staffing.
Core scheduling features simplify creating, managing, and communicating schedules.
Advanced features like forecasting, compliance, and analytics optimize your workforce.
Integration, mobile access, and communication provide convenience.
When researching scheduling software, prioritize solutions that provide the robust features outlined above to transform retail workforce management.
Conclusion
Today's employee scheduling software contains features tailored specifically to the unique needs of the retail industry. Automated systems eliminate the guesswork involved in creating optimized schedules that balance labor costs, staff preferences, and regulatory requirements.
Modern solutions enable retailers to effectively manage their workforce and build a competitive advantage. Equipped with the features outlined in this article, you can easily select the best employee scheduling software for you. So stop waiting, and start simplifying your employee scheduling today itself.
FAQs
What is the average cost of employee scheduling software?
Pricing varies by provider, but expect between $2 – $10 per employee per month. Many offer free trials so you can test software in your business before purchasing.
How long does it take to implement scheduling software?
Most solutions can be up and running in under a week. Some providers offer accelerated implementations of just 1-2 days.
Can the software handle complex pay rules and compliance?
The best solutions are designed specifically for retail compliance. Look for configurable pay rule engines and built-in compliance monitoring.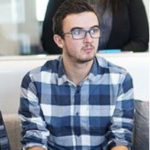 11+ years strategic communications, marketing, and project management experience. I am a trainer at StarWood Training Institute, focusing on online courses for project management professionals.