Ways To Better Leverage Talent Management
Teamwork is a crucial factor for the success of any business. So, it is better to leverage talent management in your company if you want to experience success after success. In the competitive world of business, you should be a smart leader. You should establish a competent team that can contribute to the growth of your business while leveraging talent with strategy and talent management software's help. 
The following are effective ways to better leverage talent management within your company. 
Establish a high performing and aligned organizational culture
Your HR department should ensure that the organizational culture is perfectly aligned with your company's strategy. HR should also ensure the way the team behaves, think, and work according to business strategy. With that, you can build a solid foundation to retain top talent for your organization. 
Implement compelling, clear, and effective business strategies
HR needs to understand the business strategy deeply. Thus, strategic clarity is about 31% of the difference between low and high-performing companies. It is essential to have a better talent management strategy and talent management software to align it with your business's strategy. The Human Resource department should know where your business is heading and create meaningful workforce strategies to improve the productivity of your business.
Differentiating your talent management strategy
Your company also needs to have a clear talent management strategy to develop, attract, retain and engage employees who can implement long-term and short-term plans of your business. 
Smart leaders understand that different can contribute to an organization differently. With this, you should implement and design the proper talent strategy for your team's unique situation and different potential and performance levels. 
Technology upgrade via talent management software
You can also use technology upgrades to better leverage talent management. Using advanced technology of talent management software can help you retain talented and skillful employees. 
Regular refinement
Another good strategy for talent management is to refine regularly. There should be constant improvements, updates, and refinement within your business. It is also better to leave room for growth and progress for your employees. 
You can evaluate and re-evaluate talent management procedures to determine the grey areas and work on them. However, you can offer your team positive work culture and environment that will help them grow and put their heart into work. 
Importance of talent management
Talent is essential to make your business more profitable. So, you should better leverage talent management in your company. It is vital for the following reasons.
Allows you to attract top talent
If you have an effective plan for your business talent management, you can attract the most skilled and talented individuals to your company. It is beneficial to attract suitable candidates that can contribute to achieving the goals and missions of your organization. 
Improves your brand recognition
With the right team in your business, you have an assurance that your business can improve its productivity. With that, your target customers will be convinced that you're a credible company they can trust. If your business is performing well, you can enhance your brand recognition. So, you can gain more customers for your business.
Promotes better employee performance
Applying talent management in your company can help to motivate employees to improve their performance in their specific jobs. Then, it can engage the team members to increase their productivity in performing their duties and responsibilities in your organization. 
With talent management, your employees will be more inspired to help your business succeed. So, you should offer your team the necessary development. You have an assurance that your team members can increase the efficiency of your business processes. In addition, it will encourage your employees to stay working for your company. 
Assists you in covering critical roles continuously
A successful company is always prepared to fill important critical skills gaps. It involves specialized and critical roles in the company that needs to be covered continuously. If you have powerful talent management, it can be easy for you to fill the critical roles in your business. 
Enhance employee retention
There should be talent mobility to improve your business operations. You may not know it, but employee retention is an essential factor that companies should consider. Systematic and structured onboarding practices can result in efficient talent management. It can help to promote a higher retention level. You can retain the most talented and productive employees that will help to grow your business. 
Improve team collaboration
Another advantage is that it can improve team collaboration. Your team members can communicate with each other well resulting in more efficient business operations. It is also helpful to produce the best results for the projects of your company. 
Increase business productivity
Talent strategies can help to increase the productivity of your business. Thus, you can ensure that you have a responsible team you can rely on for your business processes to be effective. As you implement talent management strategies, you can also help your employees grow and help them unlock their true potential. With this, they can have more confidence and motivation to make the best of their performance for your business. 
If you're ready to level up the success of your company, better leverage talent management should be your main concern. Investing in your talents can help you determine the right team for your business operations. 
Role of HR vs. business in talent management
Firstly, keep in mind that leadership is a crucial aspect in engaging, attracting, and retaining your employees. The HR department can perform talent directives. However, HR departments are not completely responsible as the executive table. 
So, as the leader of your business, it is also essential to play your part in enhancing talent management within your company. With that, you can create a healthy working culture that can keep them stay in your business. 
Conclusion
If you leverage talent management within your company, you can enhance your business operations and achieve success. Hence, you can improve employee retention to make your company more successful in your specific niche. 
By applying the tips we mentioned above, you can improve your talent management and grow your business efficiently and practically. It can also help you acquire loyal and top talents to help you achieve your business goals.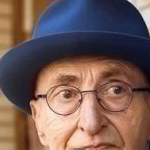 Irwin Michael Reston is an expert who has more than 30 years of experience in optimizing businesses, inspiring individuals and improving human resources departments. He established the BlueLight Consulting Limited to provide learning and training service worldwide.
Tags:
how to leverage talent management
talent management software
talent management strategy