VoIP uses for small business owners
Are you wondering why VoIP systems benefit small business owners? VoIP, aka Voice over Internet Protocol, has been used by 1/3rd of all businesses, with those companies having employees less than 50. With VoIP, voice data is transferred through an internet connection in digital form instead of plugging into a conventional phone jack. It has been surveyed that the VoIP market is anticipated to expand by around $20 billion between 2021 and 2026 considering VoIP uses. The most significant propeller of this surge is business usage, which has fast-tracked recently due to the COVID-19 pandemic.
The small businesses switched to WFH, which led to using a phone solution that can operate work remotely without jeopardizing security. So, without further ado, let's explore the VoIP uses and how it benefits small business owners.
What is VoIP?
Voice over Internet Protocol, often known as VoIP, is a digital telephone system that allows users to make and receive phone calls via the Internet rather than the conventional landline Public Switched Telephone Network. VoIP stands for "voice over internet protocol" (PSTN.)
Virtual Private Branch Exchange (VoIP) is sometimes referred to as online phone systems, cloud-based phone systems, IP telephony, virtual calling tools, and a variety of other titles.
All of these phrases refer to the same technology, known as Voice over Internet Protocol (VoIP), which routes voice communications via the internet rather than through a conventional landline phone.
The majority of consumers think about VoIP as an alternative to their traditional landline telephone service. If you have access to the internet, you are free to make phone calls to anybody in the world without the need for conventional, local phone service or actual copper cables. You will just need high-speed internet and a VoIP service provider in order to make and receive calls using this method. The nicest aspect is that you can be mobile. You may turn your computer or any mobile device into a phone by downloading a business phone app and using a VoIP phone number via the app.
A reliable VoIP service provider can manage everything on your behalf. Simply plug in your IP phone, and you are finished. Connectivity is achieved via the use of your high-speed internet connection by these digital phones.
What sets voice over internet protocol (VoIP) different from traditional landlines?
The most significant distinction between VoIP uses and phones and landline phones is that landline phones are physically linked into a site using copper lines. VoIP phones, on the other hand, are not physically wired into a location. A voice over internet protocol, or VoIP, phone, on the other hand, places and receives calls over the internet rather than through a particular physical address.
The transmission of voice signals in traditional telephones is accomplished via the usage of analog lines. You will need to have additional wiring installed in order to be able to make phone calls.
1.    Global access
VoIP, a cloud-based technology, implies that as long as your employee has a solid internet connection. They can use all the remarkable features. Regardless of which part of the world you're working from, voip companies can provide you with global access. Therefore, it makes remote teams and employees highly flexible, and they can even analyze business analytics closely. This one is the first among voip benefits.
2.    Enhanced productivity
VoIP boosts productivity by eradicating phone tag, a phenomenon ensuing when two people try to call one another. This phone tag issue doesn't allow them to understand what the other party is saying over the telephone. Hence, it leads to enhanced customer frustration, lowered sales, and hinders small businesses growing capacity.
But with VoIP, you can easily program the phone numbers to ring on several devices prior to proceeding to voicemail. It lowers the possibility of employees and clients facing phone tags.
3.    Minimized business phone charges
Your small businesses might notice reduced calling and operational charges as VoIP uses transmit voice data through the internet rather than counting on phone lines. After switching to VoIP, small businesses start seeing a 30% reduction in phone bills.
This is how they can save approx 75% on operation costs. However, with hosted VoIP, you can seamlessly utilize a cloud-based communications platform, which allows your employees to interact from everywhere through voice or video conferencing. So, this is a strategy to save on physical office space.
4.    Higher integration
VoIP allows you to demand more and receive more, making functional integration possible. You can utilize a softphone, SIP phone, or even your landline phone with an APA as hardware. Any product or tool from a third party will be supported for software integration. Lastly, two leading examples of VoIP's higher integration features: Email marketing software and CRM.
5.    Multi-functionality in VoIP uses
Other than making and answering calls, there are several things to do with VoIP. The advanced VoIP systems add other communication services, including presence details, quick business text messaging, video conferencing, teleconferencing, getting voicemails and faxes through email.
One of the best multi-features of VoIP is video conferencing. It lets you get in touch with your employees to talk about crucial matters no matter where they're working. On the other hand, VoIP allows you to forward faxes and voicemails to your email. You will get all of your messages through this method via email. You can also forward or archive emails using this.
6.    Top-notch call quality with VoIP uses
Your clients and employees will face remarkable call quality if your small business possesses a robust internet connection and sufficient bandwidth. By using a headset or microphone and adjusting the settings to produce the desired sound, VoIP gives your small business more control over call quality.
These are the top 6 VoIP benefits or uses for small business owners. VoIP uses offer a long-distance business phone call facility and a full-fledged business network. So, what are you thinking of? Switch to VoIP now!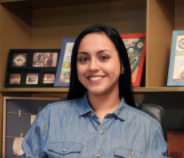 Vice President, İntelligent Design & Consultancy Ltd
Over 12 years of global & rich experience in Portfolio & Program Delivery Management in leading & managing IT Governance, PMO, IT Portfolio/Program, IT Products, IT service delivery management, Budget Management, and more.
Tags:
how to get VoIP numbers
how to use VoIP
what is VoIP ssystem