Different Types of Software to Invest in For Your Business
Technology is a massive part of everyday life now, as well as a large part of running a business. If you are not using technology to your advantage, then there is a good chance you are making work much harder for yourself and your employees, reducing their productivity and your profits. So, you should invest in some updated technology for your business with different management software. You also need to take a look at the software that is available to you which can change yours and your employees' working lives for the better. These options include best project management software in the market and also different document management, HR management tools.
Software is vital for any business now, if you want it to be running as smoothly as possible. Unless you are a tiny business, there is little point in doing everything by hand. And even then, you might find that there is still a software to suit your needs!
Maybe are new to using software in your business. Or you would like to know if there are any upgrades you can make to your current set up. Then read this piece to find out more.
Document Management Software
Whether you have a lot of documents to deal with or even just a few important ones, having a document management software can keep everything safe and organized.
But how do they work?
Document management software does not only means that all of your essential documents are in one place. But it also facilitates an increase in speed for your workflow. Knowing where everything is with easy access is amazing. You can also control security measures of your documents. And in some cases, access whatever documents you need from anywhere you are.
Software for Collaboration
Collaboration is essential for any business, after all, great teamwork makes the dream work!
But did you know you can make this process much easier by investing in some software that has a focus on team collaboration and cohesiveness? Many great software that focuses on this collaborative feature allows team members to communicate seamlessly, share ideas and brainstorm, and allow all to access any documents they need at the same time.
If you want an even more in-depth software that can offer other services for your team members, why not consider investing in a corporate intranet? Simpplr offers an extensive list of features that can make colleague integration both fun and helpful for everyone involved. For more information on Simpplr, click here!
Accounting Software
Maybe you do your own accounting yourself as a small business. Or tried to hire an accountant to get everything done for you. But, how organized you are will determine how easy the process is.
Accounting is a vital part of any business. You need to be able to see your profit margins, how you can scale up a business, what you are paying for your materials or goods, and plenty of other factors that make up your business.
If you are inserting this information by hand or do not have a decent system in place, this does leave room for error, which can make things difficult in the long run. Investing in an accounting software means you have all the important data you need in one place, allowing you to sort out payroll, financial forecasts, budgets, and everything else you need without having to hunt for different sections.
Cloud Management Software
Cloud software is an essential for all businesses now. Not only can it provide necessary back-up for documents, but all business information stored on a cloud server can be accessed from anywhere. A cloud-based project management software is very convenient option any employees from whatever location. The security element is also a really important aspect of investing in a cloud service, as there are many factors that work together to make it difficult for criminals to infiltrate the system or cause any problems. This is worth getting the cloud for alone, especially if you work in an industry where data is sensitive.
Project Management Software
If you own a business, there is a good chance you will have a variety of projects going on, and it is important that these can be managed properly. This is for a few reasons. Not only can project management software limit any confusion, but it can also help prevent lost documents, keeps everything in one place for a flawless working experience, but it can also increase productivity ten-fold. The less time that employees spend having to search for different elements of a project, the sooner the easier they will be able to stay focused. And also the sooner they will be able to complete whatever task they are working on.
Video Call Software
While some large areas of the world have managed to escape any further lockdown restrictions, some have resulted in a further injunction against entering an office. So, the work from home lifestyle has still definitely taken off. Many people have discovered the joy of saving money on fuel, not having to get up 2 hours early to sit in traffic. Even being able to have a de-stressing bath in the middle of the day.
On the other hand, businesses have discovered they can cut costs by renting smaller spaces if employees would like to work from home. And also that good employees are able to do their work efficiently no matter where they are. This is why a decent video call software is essential. You need your team to be able to have undisturbed conversations with other employees and clients. And video calls offer the next best thing to in person meetings while saving on travel and time.
Human Resources Management Software
Human Resources software is an essential for those with either a big or small team and can offer a range of benefits. These can predominantly help businesses manage their employees and data. The data can be anything from payroll to absences, holiday to raised issues. And it will all be in one location, easy to manage. This will this help any change overs. So everyone can access any details, but it also means that everyone knows where everyone else stands.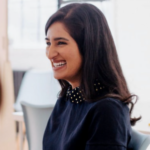 Ananya Prisha is an enterprise level Agile coach working out of Hyderabad (India) and also founder of High Level PM Consultancy. Her goal has been to keep on learning and at the same time give back to the community that has given her so much.
Tags:
accounting software
Business Management Software
hr management software
Project Management Software