5 Benefits of HR Software for Your Organization
Scalability, operational efficiency, and automation systems are all difficulties businesses confront as they grow. Managing an HR activity becomes more difficult as the number of employees increases. Your organization's crucial resource isn't its office space or warehouse. It's the people who operate there. As a result, it makes business sense to take care of your staff and assist them in performing at their best. Most of the HR processes are carried out manually. Thus, it takes more time and costs for the businesses. Here, you can take advantage of technology to save time and costs. HR software simplifies employee management and spares you (and everyone else) a bunch of time. You may concentrate on things that keep your staff motivated to work by activating a HR solution. 
As an organization, you need to consider investing in a software. For better results, developing software for your organizational needs can be considered. With the evolution of technology, especially in software development, it has become efficient to bring in your software.  Also, you can find platforms available for developing the software with lesser effort.
Also, to achieve the best software, one needs to test the software's efficiency. You can find dedicated test automation software onlinethat will serve the purpose of testing your software with minimal time and human effort.
Likewise, several automated resources are available for getting your software designed as per your organization's requirements. 
Before developing or choosing your software, get to know more about this software's benefits.
What Is HR Software?
HR software aids firms in workforce development. HR professionals use several software to search, recruit, test, develop, and engage people. It is also used to track time, onboard new hires, manage the project, and manage payment.
It is used by businesses to streamline HR operations and manage their staff. HR solutions assist with this by providing insights from staff data. It makes talent management decisions easier for HR personnel. You can develop custom software to streamline the processes. 
The software's use is critical for automating the HR tasks and monitoring the performance or delays in the operations. It increases the efficiency of the operations. The software automates processes and reduces workload.  
It's also worth noting that HR automation won't repair bad HR policies or practices. Furthermore, your chosen HR automation testing may operate well for your present company size, but it may not be scalable when you develop or expand. These are all things to think about when selecting an automation testing tool.
You can get more benefits than available software by developing your software. Let's check out the benefits of HR tool that you set yourself.
5 Benefits of HR Software

The benefits of developing HR software are:
Improved Security

Better Decisions

Real-Time Analytics

A customized Interface

Integration Capabilities
1.Improve Security
Data breaches can be harmful to a company in a variety of ways. Users and workers may stop believing in the company's capacity to protect their data, causing them to avoid doing business with or for it. Businesses will also have to address any difficulties resulting from breaches. They can create new measures to prevent future violations.
While developing HR software, you can use encryption techniques to safeguard against intrusions and create access limits to protect against inside HR system risks. It can help prevent data breaches and keep data even safer than manual organization systems.
Using HR software to maintain personnel databases is more secure than using paper-based documentation. The HR management software platform allows you to centralize and retrieve all personnel information and documentation through a unified platform.
An example of HR software designed with security in mind is Sense HR. The software provides role-based access controls, allowing HR professionals to control who can access sensitive data and functions within the platform. This helps prevent insider threats and reduces the risk of accidental data exposure. Another advantage of using Sense HR is that it provides a centralized platform for storing and managing personnel information. This makes it easier for HR professionals to access and retrieve information quickly and efficiently, while also reducing the risk of data loss due to misplaced or destroyed paper documents. Find out more at https://sense.hr/ about safe and secure practices for streamlining HR processes.
2.Better Decisions
Firstly, get precise employee data output and other corporate statistics by developing custom HR software. This information aids in developing practical initiatives that increase employee productivity and performance.
It is simpler for top-level personnel to make decisions for the firm when they have all the essential data. Developing the correct software can also help your business save money by lowering labor costs.
Some of the difficulties driving HR solutions used include:
A geographically distributed workforce

Employee engagement and productivity

Identifying the perfect talent.
Hence, businesses may enhance staff productivity and build a dynamic force by developing the correct HR software.
3.Real-Time Analytics
Time tracking is challenging to do manually, and errors in data entry are common. Developing your own software will help administrators avoid human mistakes by providing a clear view of employee workload, productivity, and overtime.
It also enables them to assess whether work is completed efficiently. The software can tell you how many contract hours people spend on specific tasks and manage their time off, sick leave, and holidays.
It enables HR professionals to control the availability and distribution of these papers. They can also safeguard sensitive employee data using electronic security protocols.
4.Customized Interface
Every company operates in a particular way and has its procedures. Packaged HR solutions cannot provide personalized answers to individual problems and requirements in the HR process. As a result, there is an increasing demand for cloud-based HR systems that can be tailored to meet specific HR requirements.
HR professionals will easily alter built-in procedures and workflows to match their organization's particular HR needs using a customized HR platform. But choosing a sophisticated software that requires customization by a knowledgeable IT specialist is counterproductive. Effective HR solutions should have a user-centric design that allows business users to change its features as needed.
Benefits that it will provide are:
Faster Implementation

Better user experience

No learning processes

Empowered HR staff
5. Integration Capabilities
The majority of conventional HR system is independent and has limited integration possibilities.  Because it's challenging to connect it to other third-party programs, and it consumes a lot of effort, research, and expense.
An HR system must not only keep HR operations in check, but it must also bring the organization together and streamline communication. So, the seamless integration of HR modules will boost an HR department's efficiency. Thanks to compatibility, you can use the data entered into an HR Management software solution.
Conclusion
Finally, this software is a must-have if you want to reach the lofty goals of successful recruitment and training administration. It frees up your HR experts to engage in strategic HR activities by:
Eliminating hours of tedious manual work

Simplifying time management

Performance monitoring

Assisting with compliance
Consequently, it allows HR staff to focus on strategic HR operations. Hence, relevant experience in developing HR management software can ensure that your company's HR procedures are successfully digitized.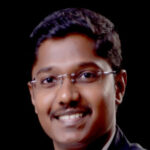 Dan has hands-on experience in writing on cybersecurity and digital marketing since 2007. He has been building teams and coaching others to foster innovation and solve real-time problems. Dan also enjoys photography and traveling.
Tags:
best hr automation tools
best hr systems
how to choose best hr software
what are best hr software