SASE Emerges As the Enterprise Focal Point
SASE, short for Secure Access Service Edge and pronounced as "sassy". It is a new security and networking architectural paradigm presented by Gartner in 2019. It suggests combining networking and security capabilities into a single, cloud-native solution that makes it easier and less expensive for businesses to link people and offices throughout the world safely. In a short time, SASE has become an important word for the security of enterprises. There are many reasons behind this development. As SASE implementation is growing tremendously in enterprises to attain ultimate cybersecurity.
Reasons behind SASE's growing popularity
Cloud implementation
The cloud, which is essential for digital transformation, is available to increasing number of businesses. According to McKinsey, Fortune 500 firms alone may generate more than $1 trillion in additional revenues by 2030 as a result of cloud adoption. And thanks to benefits such as new lines of business and markets, as well as faster innovation and delivery.
Our modern workforce has become perimeter-less and increasingly dispersed in the age of edge computing, cloud, and, of course, COVID-19. Employees are working from home and connecting to widely distributed resources such as numerous public clouds, containers, and SaaS apps, as well as traditional data centers.
As a result, a cloud-native strategy that avoids routing traffic through the traditional data center is a perfect fit for this new perimeter-less world. And this is exactly what SASE – Secure Access Service Edge accomplishes.
Savings on expenses
SASE allows businesses to ditch the disconnected paradigm of physical and virtual appliances from a variety of providers. They can instead use a single cloud-native solution. Organizations may supply additional technologies and services via a single supplier rather than two or more. And avoiding the expense of ad hoc appliances and lowering the cost of unnecessary network complexity. SASE also makes continuing updates, fixes, and network maintenance easier, lowering costs even further.
Reducing network complexity also means less work for IT personnel. As a result, SASE- Secure Access Service Edge saves money on IT costs while delivering continuous network performance monitoring and security threat detection and response.
Performance enhancement
Through a worldwide network architecture tailored for low latency, high capacity, and high availability, SASE improves and optimizes access to internet resources. Since SASE unifies network and security, safe access is available depending on the user, device, and context, enhancing security throughout the whole network, independent of traffic route. Furthermore, since traffic uses the most efficient path possible depending on requirements and security standards, overall performance is improved.
Versatility
SASE allows enterprises to customize the types of security services that are integrated, allowing them to tailor it to their specific needs. Threat protection, online filtering, sandboxing, data loss prevention, and other security services can all integrate. Content inspection integration in SASE systems improves visibility and security, while data protection policies assist limit critical data access.
Reduced complexity
The old network-based security strategy is ineffective in today's hybrid workplace. Since there hasn't been a comprehensive security solution for this environment until SASE, most businesses have chosen a piecemeal approach to implementing new security and networking solutions. 
This, however, has added to the complexity of IT administration, as well as a lack of scalability and a cost drain. Managing various network and security solutions can be difficult for an IT team, especially if that team is also responsible for creating or upgrading the organization's network products and services.
SASE brings a solution to the table and consolidates organizations' security stack into a cloud-based network security service model, allowing them to simplify their IT infrastructure by lowering the number of security products the IT team needs to manage and maintain.
Prevention of threats
Threat prevention is critical for enterprises to secure their data and personnel in today's world of minor and large-scale breaches, where ransomware assaults happen on a regular basis. Threat protection technologies range from anti-malware and intrusion prevention to SSL decryption and file blocking, giving businesses a choice of options for thwarting attacks. These point goods, on the other hand, necessitate distinct solutions, making administration and integration challenging.
All of these point products and services are integrated into a single cloud platform in high-quality implementations of SASE, such as NordLayer SASE solutions. This makes managing and overseeing all threats and vulnerabilities across the business' network and cloud environments much easier.
Data security and secure access
Enterprises today gather and manage vast volumes of information, ranging from sensitive intellectual property to daily data. They're also keeping data in more places than ever before. Including data centers, public and private clouds, SaaS apps, mobile devices, and so on. As a result, many businesses have lost track of where their data is.  And this apps their workers use, and how and from which devices their data is accessed, utilized, moved, or shared.
Organizations use SASE to identify sensitive data and develop security controls to prevent illegal data access and dangerous mobility around the company. Data security becomes part of a holistic cloud solution focused on data when SASE is applicable. It is within the present control points inside a SASE framework. So enterprises don't have to deploy, administer, or maintain separate solutions.
SASE and Zero Trust
Zero Trust is a security concept for cloud and mobile enterprises. And it states that no user or application should be trustworthy by default. With the Zero Trust concept of least-privilege access, trust is based on context with policy checks at each stage.
SASE helps enforce Zero Trust and applies identity-centric restrictions and granular policies by role for making data transfer across the network easier. SASE and Zero Trust, as well as other sophisticated security solutions that put identity at the core of the security equation, make up a comprehensive, strategic approach to cybersecurity.
Conclusion on SASE popularity
The main reasons why SASE is getting so popular are obvious. Organizations improve security and performance for the new way of working and communicating using SASE. Bringing together critical networking and security components today helps to pave the way for the inevitable switch to SASE in the future.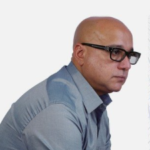 With more than 20 years of progressive experience as Program Manager and Project Manager had led complex IT projects/programs in a wide variety of industries in America, Latin America & Italia.
Mario Bisson Andini is an advanced Program Manager who is the founder of Bisson Training.
Tags:
SASE for cybersecurity
what is SASE
what is secure access service edge