What is SASE (Secure Access Service Edge), Why is it Required?
Many firms require a strong security architecture for their organizational networks as larger and more significant cyber threats expand globally. In this blog, you will comprehend what SASE (Secure Access Service Edge) is, why it is required, and the advantages.
SASE (Secure Access Service Edge)
SASE is an IT model based on the cloud which is defined by software networking with functions of network security and delivers it from a single service provider. An approach of SASE provides better control and the visibility for data access, traffic, and users for a corporate network — significant abilities for modern, global organizations that are distributed. Networks developed with SASE are scalable and flexible, capable of connecting the distributed employees globally and organizations across any site and through any device.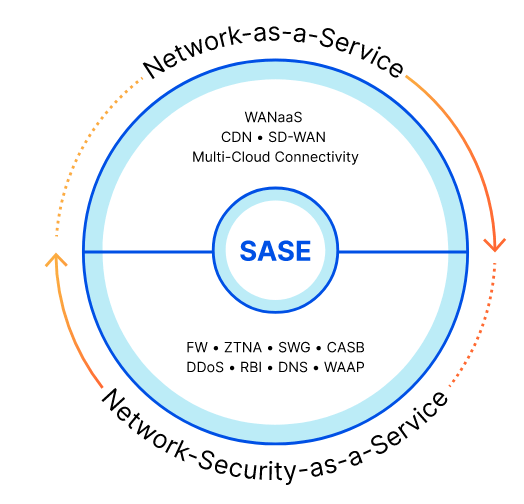 SASE (Secure Access Service Edge) is a cloud-based service that integrates security and network operations with WAN abilities to serve today's hybrid businesses' secure access, dynamic requirements. SASE, in theory, expands networking and security capabilities beyond what is commonly accessible. Users can employ an FWaaS, SWG, ZTNA, and a medley of detection of threat functions regardless of their location.
Gartner used the name SASE in a report titled "Network Security Future in the Cloud" published in August 2019. According to Gartner's market trend research from SASE, "Customer needs for flexibility, low latency, simplicity, scalability, and ubiquitous security force convergence of the network security and WAN edge markets".
What is the need for SASE (Secure Access Service Edge) ?
To implement their operations and enable distributed workflows for mobile and remote users, enterprise networks are becoming increasingly reliant on cloud-based apps. As a result, the traditional enterprise network has rapidly expanded beyond the network edge, presenting infrastructure leaders with the challenge of securing and managing an attack surface that is ever-expanding. Since networks have progressed quickly enough to handle these processes of remote endpoints, most security products have not, making solutions of VPN-only obsolete. To stay competitive, enterprises must secure and manage all endpoints with the same networking and security standards as their Infrastructure built on-premises, independent of location.
What is Fortinet?
Fortinet is a cybersecurity application that offers several services like anti-virus, intrusion prevention, endpoint security, and firewalls to protect corporations from security threats. It provides integrated network security and high performance for companies. Fortinet is a global provider for appliances of network security and a UTM marketing leader. The subscriptions and product services offer wide, high-performance, and integrated security against the dynamic threats of security during the simplification of IT security infrastructure.
Developing the Architecture of Fortinet piece by piece
This section explains the connectivity, SD-WAN, management and security, and running the network in building the Fortinet Architecture.
Connectivity
Businesses must first establish connectivity before using a Fortinet architecture. Physical or virtual FortiGate appliances are deployed in the enterprise data center (FortiGate 2500E), cloud data center (FortiGate-VM), and branch offices by network teams (FortiGate 60E). SD-WAN is built on the foundation of Fortinet SD-WAN functionalities. Then, to get remote users onto the network, teams install FortiClient on their devices.
Fortinet does not offer a global connection offering. The WAN is only suitable for regional use and does not support SaaS optimization.
SD-WAN
After that, teams must configure the quality of service to ensure that applications are prioritized appropriately throughout the network. To visualize the SD-WAN as a virtual overlay over hubs, spokes, and virtual networks, and to develop full mesh networks for different applications, they would need to purchase another Fortinet product, SD-WAN Orchestrator. Otherwise, each SD-WAN tunnel must be managed separately per appliance.
The SD-WAN Orchestrator examines the entire network, but it has limits. It assigns complex object names to VPN tunnels and other relevant configuration elements, such as AAAAA, AAAAB, and AAAAC. This naming approach makes it difficult for engineers to connect an object's name to a real location, making manual debugging more complex.
Management and Security
Fortinet will have convergence when it comes to security. The FortiGate appliances offer advanced protection, but they must be configured on every site, preferably with FortiManager. Without cloud-based security for remote FortiClient users, teams would have to backhaul traffic through the data center's physical appliance or the cloud data center's virtual appliance, which would operate as VPN concentrators to transmit traffic through the security stack.
Teams would need to deploy the Enterprise Management Server software on-premises and partially in the demilitarised zone in order to communicate with distant FortiClient agents via the internet in order to manage remote FortiClient users.
Appliance management can be aided by additional products from Fortinet. FortiManager aids in the effective management of everything on the network, including the successful push of rules and configurations to the appliances. FortiManager aids in the proper management of everything on the network, including the appropriate distribution of rules and configurations to the appliances. Since FortiManager lacks analysis capabilities, network analytics are provided by FortiAnalyzer, another product.
To aggregate all logs and standardize the data over a single block, FortiSIEM is necessary. Teams will require FortiAuthenticator to operate as middleware for all Fortinet components if they want to add multi-factor authentication to their Fortinet system. FortiDeploy enables zero-touch deployment for teams.
Network management
It's time to administer the network after teams have installed this patchwork of goods to link and secure it. Teams would need to double the equipment everywhere to ensure automated failover when they want to ensure high availability. This strategy is not only costly but also difficult to implement. The complexity of the network will necessitate the presence of IT personnel wherever the IT stack is installed.
SASE (Secure Access Service Edge) Advantages
SASE allows enterprises to apply for safe access no matter where their devices, applications, users, or workloads are located when properly integrated. As more people join a remote workforce, SaaS apps grow more prevalent, and data travel more quickly across branch offices, data centers, multi-, and hybrid-cloud settings, this becomes a critical benefit.
Secure Access Service Edge Offers:
Consistent, Flexible Security:

Delivers security services that are comprehensive to any edge, from prevention of threats to Next-Generation Firewall policies, providing network access with zero-trust to be aware of who is in your network, what's on your Network, and safeguard assets both off and on the network.

Total ownership cost reduction:

Using a single platform strategy and lowering or eliminating Opex and Capex costs, conquer point product sprawl once and for all.

Reduction of complexity:

Consolidate essential security and networking tasks from disparate point products into a single solution that can be easily controlled through a management system using only one glass pane, simplifying your architecture.

Enhanced performance:

Members of your team may effortlessly and connect securely with the applications, Internet, and business resources no matter where they are thanks to cloud availability.
Fortinet's Advantage and SASE
Depending on the security-driven networking philosophy, Fortinet was the only SASE vendor that provides protection for enterprise-grade at all network edges. FortiSASE's high security is delivered via cloud consumption, which eliminates frequent security gaps while having no influence on process operations. A FortiSASE solution with all features is also quick to implement and administer because all elements are part of the same FortiOS deployment.
FortiSASE fulfills the Fortinet Security Fabric's promise by lowering profiles of risk and hybrid enterprise network optimization for supporting and safeguarding users regardless of where they're located while providing consistent security at all network edges
Conclusion
In this blog, you have comprehended what is SASE (Secure Access Service Edge) and how the networks and security operations are integrated into accomplishing the business needs. Further, we have learned the feature components which support building the Fortinet architecture like connectivity, SD-WAN, security and management, and running network. The business advantages of SASE have also been discussed.
See Also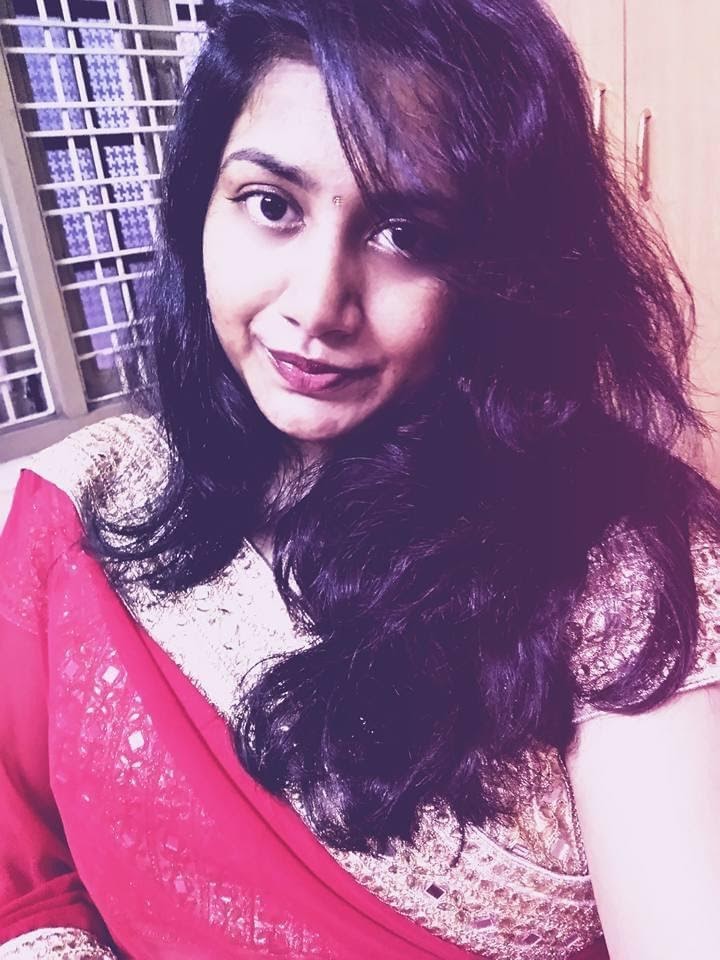 I am Varsha, Working as a Senior Digital Marketing professional & Content writer in HKR Trainings. I Have good experience in handling technical content writing and aspire to learn new things to grow professionally. I am expert in delivering content on the market demanding technologies like mulesoft Training, Dell Boomi Tutorial, Elasticsearch Course, Fortinet Course, postgresql Training, splunk, Success Factor, Denodo, etc.
Tags:
Network Security
SASE
Secure Access Service Edge