What Are Potential Clients Looking For In An Event Venue?
In the world of event venues, spaces are transformed into magical settings for various occasions. As the owner of an event venue, you undoubtedly understand that creating memorable experiences is what makes your business thrive. But, have you ever wondered what potential clients are looking for in an event venue? What makes them choose your space over that of your competitors?
Spoiler alert, it's more than ample square footage and parking space. In this article, we'll explore what potential clients expect from an event venue and what you can do to make your space stand out.
Location and Accessibility
The first factor potential clients will consider when booking an event venue is the location. Is your venue conveniently situated relative to public transportation, airports, and other business hubs? Are there nearby restaurants, hotels, and attractions that guests can explore before or after the event? Additionally, the accessibility of your venue also matters. Can guests easily get in and out of the venue area without parking hassles? Are there enough elevators, ramps, and other amenities for guests with mobility issues? Because all of these details make a difference in the minds of customers, discuss the location of the venue in your business plan. For comprehensive guidance, use this event venue business plan template.
Amenities and Services
Amenities and services are other vital factors that potential clients consider when looking for an event venue. Modern event spaces need to be equipped with the latest sound and lighting systems, audiovisual equipment, and other amenities needed for various functions, such as projectors and screens, microphones, and high-speed Wi-Fi. Additionally, clients expect on-site support staff, bar services, and catering, among other services. An event venue that offers all the necessary amenities and services can give clients peace of mind, making the planning process smoother, easier, and more enjoyable.
Atmosphere and Setting
The atmosphere of an event venue also needs to match the type of occasion being hosted. Whether it's a corporate dinner or a lavish wedding, guests want to feel that they are in an environment that suits their occasion. Pay close attention to the colors, designs, decor, and overall ambiance of your event space. For instance, if you are hosting a formal event, a more elegant and sophisticated setting is more suitable. On the other hand, a warm, inviting atmosphere is more appropriate for family gatherings or baby showers.
Flexibility
Another important factor in choosing an event venue is flexibility. Customers want to know that they can bring their ideas and visions to life without compromising on comfort. This includes making sure there are enough restrooms and seating arrangements, as well as accommodating special requests, such as custom decor or music selections. Venues that provide this level of flexibility will most likely be top-of-mind for customers when they are looking to book an event.
Exceptional Service
Exceptional service is another key aspect that customers are looking for in an event venue. From beginning to end, guests want to feel special and taken care of by your staff. This involves providing prompt responses to inquiries, quick turnaround times on questions or requests, and excellent customer service throughout the entire process. Additionally, ensure that your team members possess the necessary knowledge and expertise in managing events.
Value for Money
Together with exceptional service, customers also want great value for their money. In other words, they are looking for event venues that can deliver high-quality services without breaking the bank. When crafting your pricing structure, consider offering discounts or special packages to attract more customers and maximize bookings. Include bonuses, such as free drinks or gift items in each package, to sweeten the deal and make your venue stand out from the competition. 
Health and Safety Measures
Health and safety measures have become a paramount consideration for customers looking to book event venues. Emphasize your protocols and processes in place to ensure the well-being of all guests during an event. This includes providing certifications in kitchen sanitation, adopting contactless payments, and investing in technologies that can help monitor and manage health and safety measures more efficiently.
Reputation
Finally, potential clients want to book event venues that are reliable, credible, and trustworthy. Highlight awards or accolades you have received in the past, showcasing your commitment to high-quality service and excellent customer experience. Additionally, cultivate personal relationships with customers by attending industry events or networking opportunities. Your professional reputation, along with your exceptional service and value-for-money pricing structure, will surely attract more customers to your event venue.
Customers are looking for a variety of factors when choosing an event venue. Take into consideration each of these points when running your business or planning events at your venue to ensure that guests leave feeling satisfied every time they step through your doors.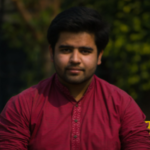 Adhar Dhaval is experienced portfolio, program and project leader with demonstrated leadership in all phases of sales and service delivery of diverse technology solutions. He is a speaker sharing advice and industry perspective on emerging best practices in project leadership, program management, leadership and strategy. He is working for the Chair Leadership Co.