Place Your Perspective on A Successful Series 79 Sponsorship
If you are preparing to take the FINRA Series 79 exam that requires a sponsorship, it's time to start your search for the sponsoring firm best suited for your personal and professional growth. Several Financial Industry Regulatory Authority (FINRA) sponsoring firms are available; however, the process of being placed in one that best conforms to your plans may mean a search that takes time and effort. 
In truth, most sponsorships come from firms that have the applicant in their own employ, which is a perfect fit for both parties. The sponsoring firm will gain an employee with a higher degree of authority to complete transactions, and the exam applicant will receive the education and experience of the organization already in place as one's employer. Other arrangements can be made and those may come with added benefits to both parties, as well. In the following, we'll offer the factors that make up a successful series sponsorship for your purposes. 
1. Consider the Requirements of the Series 79 Exam
In order to consider the requirements of the Series 79 exam, one must first acknowledge the preceding exams to be taken: 
Series 7 is the exam for an entry-level professional to perform the functions of a general securities representative position 

The Securities Industry Essentials (SIE) exam tests an applicant's knowledge of the securities industry, focusing on terminology, securities products, the organizational grid of the markets, regulatory agencies and practices that conform to all.  
After taking the Series 7 exam, and the concurrent SIE exam, the Series 79 exam completes the introduction of critical financial fields of knowledge: 
Data collection (required SEC filings and other documents)

Various types of securities (debt, equity, options, derivatives)

Economics and capital markets

Financial analysis

Valuation

Mergers and acquisitions and deal structuring
Considering all that is included in the prior exams and the Series 7 exam, it is easy to comprehend why a sponsoring firm is assigned to applicants who must pass each comprehensive exam. The series 79 sponsorship is of the utmost importance, as it moves someone who passes the exam into the much larger field of expertise in securities and the deal making that goes with that genre. It's time to find your sponsoring firm. Here are the additional parameters you'll want to assess in your search.
2. Search for a sponsor with multiple integrated opportunities.
Although there is much to be gained on the receiving end of any sponsorship, the firms with the greatest integration of personnel, organizational structure, and capabilities will be the highest performing. As such, you'll want to search for one of these organizations, if possible.
3. Narrow the scope of your search by choosing those sponsors with a team of in-house members.
A firm that has an in-house compliance team ready to assist your efforts in passing the Series 79 exam will stand ready to instruct and advise your advancement in financial understanding and fields of knowledge. A team can offer differing opinions, which enlarges your scope of understanding; in addition, a team will also introduce you to an exponentially larger field of potential clients in new transactions than those you would experience with a single individual in that role.
4. Discuss the deal-making opportunities that you are seeking during sponsorship.
If deal-making is your touchpoint of interest, discuss this with a sponsoring firm before cementing your relationship. Not all financial firms have the focus or capacity to work in the deal-making world of securities. Ensure your potential sponsoring firm has a direct, focused perspective toward deal-making.
5. Locate the sponsorships that have integrated tech platforms for the advanced financial transactions necessary in today's marketplace.
It's no secret that the financial world is rapidly changing with the advent of tech and software products to support every effort. However, some firms will be more effective and efficient in the use of such fintech; choose a sponsorship that understands how to maximize the tech efforts to lead your understanding and usage of it, as well.
6. Narrow your search to sponsoring firms that will allow you to become part of an in-house team in research, discovery and execution of transactions for their clients.
Such a perspective is critical for your growth and understanding of the industry, as well as your changing role within it after passing the Series 79 exam. Ensure you are offering your services to the sponsoring firm, as well, to give back for the effort and time received from the in-house team.
Although searching for the best Series 79 sponsorship for your purposes may be challenging, you will be grateful for your perspective when you choose sponsors who offer the gifts of knowledge and experience leading to your own business expansion and long-term growth.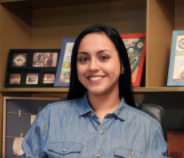 Vice President, İntelligent Design & Consultancy Ltd
Over 12 years of global & rich experience in Portfolio & Program Delivery Management in leading & managing IT Governance, PMO, IT Portfolio/Program, IT Products, IT service delivery management, Budget Management, and more.