Tips to Keep in Mind When Investing in Real Estate
Investing in real estate is one of the most effective ways to grow your financial portfolio and wealth long-term. While the markets for stocks and securities can always change, there will always be an ongoing demand for real estate in both the consumer and commercial markets. Of course, there's more to making money in this arena than simply buying a home and selling it for a profit. Or even renting a property out as a landlord. You need to know all of your options, and prepare for long-term growth and sustainability. Here are some quick tips worth keeping in mind when you're making the first steps into the world of real estate investment.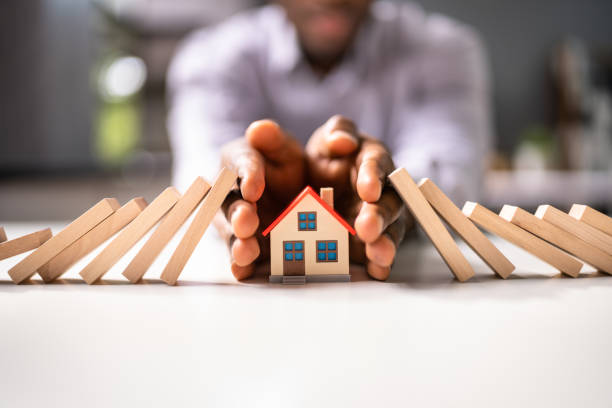 Know Your Options Before Investing in Real Estate
If you've been working on your investment portfolio for a while, you'll know there are no shortage of options available when it comes to how you choose to develop your wealth. While some prefer to buy and sell property, those who appreciate a less hands-on approach can consider using REIT investments. The great thing about Real Estate Investment Trusts is they allow business owners and other tax payers to minimize their taxable income. The Qualified Business Income deduction delivered as part of the TCJA, now allows you to cut the costs associated with making money through real estate. You could run your own company and earn some additional income with a property-focused side hustle.
When considering real estate investments, it's important to keep in mind tips such as location and market trends, especially when looking for properties like, We Buy Houses in Lake Arrowhead that can offer great potential for growth.
Have a Plan
Speaking of combining the process of running a business with real estate investment. It's worth noting that the two are more similar than you might think. Anyone buying property should approach their activities in the same way as building a new company. You'll need to think about your short and long-term goals, and create a plan to bring you closer to your targets. Real estate investing can be demanding and complicated at the best of times. Understanding what you want to accomplish and where your goals are will help to keep you on track. Your plan should include estimated outlays and cash inflows from rentals, as well as ideas of how many units you're going to own, and what you're going to be aiming for long-term.
Do Your Research
Whenever you expand your portfolio with another new earning solution, you should be prepared to do plenty of homework. This means when you're going to start spending cash on property, you'll need to take the time to get to know the markets you're getting involved with. Whether you're focusing on REITs, residential properties, commercial properties, or new builds, there's plenty of research to do. Get to know the current trends in your chosen space before investing in real estate. And whether any changes in consumer spending habits are going to affect your potential income. Try to examine your situation from a SWOT perspective, looking at strengths, weaknesses, opportunities, and threats as you go.
A good initial evaluation of your environment will help you to determine what kinds of investment you should be getting involved with. Continued research will help you to see when and how you should branch out and evolve.
Stay Educated



As you work on your portfolio and continue building your investments into the real estate landscape, it's important to consistently work on your education. The trends and opportunities in the property world are constantly changing, and you'll need to keep track of these changes to make sure you're leveraging the avenues most likely to make you the most money. There are plenty of ways to keep your education up-to-date in the property industry. Start by reading up as much as you can on blogs and articles from your space. You can also consider following influencers and thought leaders in your field on social media. Building up a network of experts with specialist knowledge in different environments is particularly useful when you're just getting started. They'll help you to stay ahead of the curve, as well as giving you additional emotional support when you need it.
Get the Right Help to Invest in Real Estate
While no one can tell you where to spend your money and what you need to do to boost your chances of success in the property space, that doesn't mean you need to figure everything out on your own. Learning the real estate investment space takes a lot of time and effort. You need to be willing to seek out extra support for the things you can't do on your own. Consider speaking to experts about your money management strategies and invest in an accountant to help you avoid issues with tax laws and reporting your investment income. Taxes make up a significant part of a real estate investor's regular expenses. While it's a good idea to understand the basics of taxing your real estate income yourself, it's always helpful to have a specialist on hand to help you save money.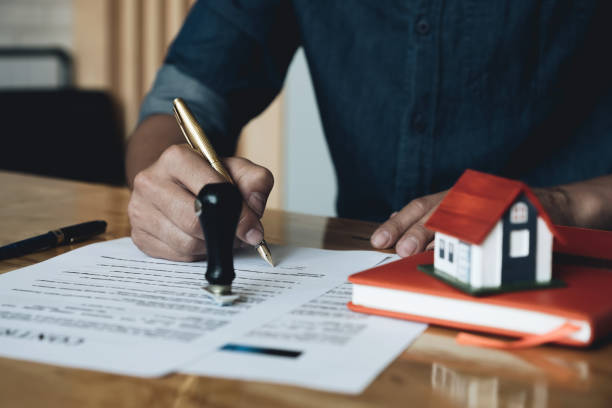 Good Luck with Your Portfolio
All types of investment come with their risks and opportunities. The stock market is constantly overwhelmed with reports about the latest risks and potential issues facing investors. The real estate landscape isn't always this active when it comes to risk coverage. It's worth doing your research and staying up-to-date with the latest changes here too. Remember, as the landscape evolves you may need to be ready to change your portfolio plan too. Be ready to upgrade and adjust your strategy as and when you need to.  Regularly checking in on your strategy and making sure you're still moving in the right direction towards your goals is crucial.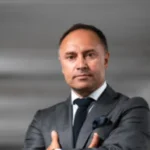 Victor Z Young is a Civil Engineer with 35 years of experience working alongside the executive team of various construction companies. Victor specializes in construction insurance, delay analysis, performance analysis and engineering. He holds a Doctor of Project Management from Northwestern University.
Tags:
how invest in real estate
tips before getting into real estate investment
tips for property investment