The Real Estate Sales Process Walkthrough: Listing To Closing
It was 2019; 89% of the Americans had bought their home with the help of a real estate agent. As so many potential home buyers have opted for an agent, you actually have a lot of opportunities if you are choosing to become a realtor. Studies also state that among those individuals who rely on real estate agents, 90% of those buyers use the same agent again or recommend their agent to others for a real estate sales process.
In case you have a great sales process, you can easily create an enjoyable process for clients along with turning a single sale into multiple opportunities.
The Real Estate Sales Process
If you are not organizing the entire process, real estate projects can be too frustrating time consuming and include a back and forth discussion between a seller and the buyer. You can get more info here.
However, if you can optimize the entire sales process, along with saving a lot of time, you also can close the deals much quicker. Now, let's dive into the main topic and start discussing how you can dominate the sales process of real estate, from listing a property to closing the deal.
Step 1: Prepare A sale Listing.
In order to make the real estate sales listing preparation a little easier, you can break it down into 3 core parts;
What to prepare.
How to stage.
How to promote.
You must have a constructive way of organizing the preparation process, as you need to juggle a number of clients and also properties at the same time. By using a CRM tool, you can be at the top of both property and client searching.
You must conduct thorough research on your seller; you need to develop the seller relationship stronger. After that, it is time to present your properties as attractive as possible in front of your seller. Finally, you need to look for ways to promote your properties.
Step 2: Set The Price Of the Property
The most important part of the real estate sales process is pricing the home of the seller. Being a real estate agent, you must know your worth and also should know you need to avoid pleasing your seller at this particular stage. You must remember, your sellers will always look for a better deal.
Using your training and overall understanding of the comparable sales and market, you need to set the price for every property. If you set the price of your property too low, it will make your seller lose the money, but also your potential buyers will think that there are some issues with the property and they will not be interested in the property.
On the other hand, a property with higher pricing will alienate buyers who simply can not afford it. However, they might be looking for properties like that. Doing a comparative market analysis is only the right way of deciding the price of the property.
Step 3: Organize Property Viewing
When you have set the pricing and also started promoting your properties, it is time to start looking for buyers. You might already have buyers on your contact list. They could be old or new leads or old or new clients who might be looking to level up.
In order to organize your contact list of potential buyers, you can think of using a CRM tool. It will make your work a lot easier for investing in real estate. Using the tools, you can separate your contact into cold and warm categories. The best part is that you can set up a reminder for sending them an invitation to the open house.
When it comes to property viewing, you possibly have two options in your hand they are;
A private viewing.
An open house, for buyers, you are trying hard to get across the line.
An open house option is a simpler one, but in case you are opting for a private viewing, you are required to follow up with potential buyers in order to set up private viewings. You can either use a real estate comp analysis software like PropStream or your local MLS system.
Step 4: Negotiate The Real Estate Sales
Once you get the buyers, it is time to start the commercially-driven discussion. Being a real estate agent, negotiating a sale can really be too stressful and also a tense time. Here, you will be the deciding person to handle whether you are going to provide any offers and counteroffers with the client.
In the end, your final goal is to get a price of the property and terms agreed upon and that too as fast as possible. Here, you also need to keep in mind that you can not rash any of the parties. If you already have managed the sale, it will not take too long.
Here also, you can manage your time efficiently by using your skill or any available tools. During the negotiation part, you need to take care of the following things.
Qualify the potential buyer.
To the appraisal, accompany your seller.
Step 5: Close The Deal
Now, come to the final stage of closing the sale. Here you are required to offer the buyer the necessary paperwork. Finally, it is all about taking the property off the market. Start with scheduling a final inspection.
In the final inspection, the buyer has the last chance to point out anything that they do not like about the property or want to get fixed. As per the real estate laws, as an agent and seller, you must provide all the detailed information to the buyer.
In case there is any fault in the property, the seller and agent should inform the buyer from the very beginning. The buyer should not be in any type of misconception or dark regarding the amenities condition of the property.
Conclusion on Real Estate Sales
So, these are all about a complete real estate sales process. You need to have proper planning to close a deal successfully. You also can use some tools to keep everything on the proper track.
We believe after reading this article; you will be able to handle those things all on your own. Still, if you have any doubts queries, you can directly reach us. We will be more than happy to help you and come up with a solution as soon as possible.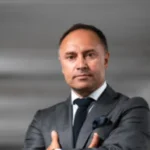 Victor Z Young is a Civil Engineer with 35 years of experience working alongside the executive team of various construction companies. Victor specializes in construction insurance, delay analysis, performance analysis and engineering. He holds a Doctor of Project Management from Northwestern University.
Tags:
closing the deal in real estate sales
how to close a real estate sale
real estate sales process flowchart
tips for realtors