Complete Guide On How To Present A Project
If you are giving a presentation about a project as a project manager or for any aspect of your work you need to perform well in certain aspects to put your best foot forward and to adequately showcase all the expertise that goes into a project well done. Here is a guide on how to present your project expertly and with finesse for the best results. 
Craft A Project Plan
As the name suggests you cannot present a project without having a project plan or agenda. A plan helps you project confidence and also gives a flow that the audience can follow. 
Creating a project plan requires establishing a comprehensive scope statement first. While the definition of scope statement may vary across different organizations and projects, it ultimately outlines the timeline, tasks, deliverables, and boundaries necessary to complete a project. This critical document serves as a foundation for goals and workflows, ensuring all parties involved have a clear understanding of the project. Unfortunately, many people overlook the importance of prioritizing the project scope statement, leading to inaccuracies and mistakes that cause confusion and project delays. 
A well-structured project scope statement includes goals, specific requirements, success criteria, target milestones, and initial ideas. It should involve all stakeholders. Additionally, it must demonstrate how to track progress metrics and organize the project management process to ensure excellent project output. Once you have a solid project plan, you can present your project more confidently. 
Here are a few steps you can mimic when you are trying to present a project:-
Give a general short summary of all the points you are going to cover in your presentation including important additions like why you decided to take on this project and why it was personally important for you to succeed and so on. 

Break up the project into different milestones because each project is a process that takes time and has various steps. Outlining these steps for your attendees can show you are really in command of the project and are well-versed on the 'critical path' of bringing the project to fruition. Critical path or network diagrams are used in business settings to show all the different steps each project will require and the exact time frame each milestone will take before the others can be completed. You can include a critical path diagram in your presentation if you wish to show you have every step fully worked out. 

You can use the next slide to scope out expectations and be clear about how far your expertise goes. Certain parts of a project do require additional hiring of experts or outsourcing. This is also where you can touch upon the approximate cost of the project or break it up stage by stage. 
About Visual Aids
It's essential to have compelling visual aids to present a project successfully. They provide the audience with a point of reference, making it easier to understand the presentation. Attendees can refer to the visual aids when asking questions, streamlining the presentation workflow. Creative and engaging visual aids make the project more captivating, meaningful, and worth discussing.
Below are some examples of captivating visual aids and tips for a successful project presentation.
Gantt charts or Gantt PowerPoint templates can help the audience visualize each step in how to present a project and have a project schedule to look at that has been carefully calculated. 

There should always be a team slide that outlines the qualifications and expertise of each team member contributing to the project. If the project requires an industry expert etc, you can highlight if any of your team members.

Show how communication will take place such as between team members, to the clients and investors, and when it comes to present a project. If there are feedback channels in place, highlight those as well so people know where to reach you. 

Lastly, having a few minutes set aside for audience questions, queries, and feedback can influence how your presentation is received and remembered. 
The Information You Should Have When Crafting Your Project Presentation
When you will be crafting a project plan, you will undoubtedly have knowledge about milestones and some of the requirements. However, in order for your project presentation to go the extra mile, you need to be privy to a lot more information that will show both your insight and expertise. 
Identify the stakeholders for the project in question. How far are these stakeholders affected both positively and negatively and how much of a say do they exercise in the workings of the project? 

As a project manager or team member evaluate your own past experience. And ask yourself if you are familiar with many of the intricacies of running such a project. If not, do you have the budget to seek advice or outsource some of the tasks?

What are the core requirements of the project? Or which milestones absolutely need to be completed on time so that the whole project does not end up delayed?

PowerPoint timeline templates

are very helpful for setting up milestones or constructing a timeline so that everyone can stay on the same page regarding the progress of the project. 

Risk evaluation or constructing a problem statement is also important for a project presentation. If you have concerns you need to be sharing them with clients or investors. So they can be dealt with in a timely fashion. 
Best Practices For How to Present a Project
Some of the best practices for giving a great project presentation are to look the part, rehearse the slides and material beforehand, and make sure you have double-checked the audio equipment. So there are no failures on the day itself when it comes to present a project. Dedication is a formidable quality in a good project manager and it influences the level of success greatly. 
In summary;
Do you want to present a project in a better way? Create a solid structure for your presentation.
Arriving early at the site of your presentation is a smart idea. Make sure everything is good to go in the way you want it.
Keep the audience's attention on you rather than your slides when giving a presentation. Many presenters make the mistake of overloading their slides with text. The audience spends more time looking at the slides than looking at you, the presenter.
Use a conversational style if you wish to connect with your audience better.
Instead of using a script, try using an outline for the majority of your presentation.
Walk through the presentation, talk it over, and get used to delivering it. Consider the speed, tone, and areas you'd like to accentuate.
Remember to write in a conversational tone to present a project in the best way. For limited periods of time, look into the crowd and make continuous, focused eye contact with individuals.
If you give folks numbers and figures, you will immediately lose their attention. Telling stories, on the other hand, will engage your audience.
Individuals can recognize themselves in your stories' weave. People can deduce the relevant meaning for their own application by using stories as context.
Have copies of the handout available for participants to pick up at the end of the presentation, or provide a URL where they may download the material.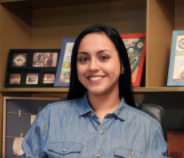 Vice President, İntelligent Design & Consultancy Ltd
Over 12 years of global & rich experience in Portfolio & Program Delivery Management in leading & managing IT Governance, PMO, IT Portfolio/Program, IT Products, IT service delivery management, Budget Management, and more.
Tags:
best practices for project presentation
how to make a project presentation
how to present a project
tips for better project presentation