10 Tips and Tricks for Growing Business
When you're growing business, it's an incredibly exciting journey. Sure, the road can be a little bumpy at times, but that's a natural part of the business world. If everything was easy, it wouldn't be fun. So, whether you're in the early stages of growth or have been expanding your business for several months, there are certain steps you can take such as conducting competitive analysis, attending networking events, using free marketing channels and so on. Here are ten low-cost tips and tricks that are guaranteed to help you.
Tips for Growing Business
1.  Improve your collaboration with Office 365
One of the major keys to business growth is collaboration. If your employees are still communicating with each other via long phone calls, emails and fax machines, then you're in trouble. Instead, what you need to do is use a cloud service – specifically, Office 365 – so that your team can collaborate with each other like true professionals. People at avepoint.com are cloud management experts and will help your business get the most out of Office 365.
2.  Hire fresh and talented employees
As your business grows, so must your employee numbers. After all, you can't do everything alone. These days, there are lots of talented university and college graduates to choose from as well as experienced industry pros who have seen and done it all. It's a great idea to try and hire a combination of the two so that you have a diverse workforce who can bounce off each other with different perspectives, thoughts, and actions.
Also, make sure to follow the wise words of Sir Richard Branson, who once said:
"There is little point recruiting great people if you don't give them the autonomy to take their role and run with it."
In other words, let your talented team of employees have the freedom to be creative and turn their role into their own. Not only will this benefit their professional growth, but it will also benefit your business.
3.  Increase your office space as you are growing business
It's a bad idea to start scaling up your business without also scaling up your office space – after all, you need somewhere to fit everyone!
Ideally, you should upgrade your office space to accommodate your new employees. Or, alternatively, you could introduce a hybrid working model where employees can work from home on set days. This will prevent your office from becoming cramped.
4.  Use a scalable phone system
If you know that you're going to be hiring more people to join your customer service team on the phones, then your phone system needs to be scalable. The solution to this is to use a cloud-based (internet-based) phone system, where your employees can make calls through computers and laptops instead of phones.
This will save you tons of money, as you won't have to invest in a new physical phone for each new employee you hire.
5.  Optimize free marketing channels
Growing your business doesn't mean splashing the cash like there's no tomorrow. Instead, it means making smart cost-saving decisions and cutting corners when it's necessary.
A great way to do this is by using free marketing channels. Here are some of the best:
Social media
Email and SMS
SEO blogs
Business networking events
Sure, you should still invest in paid ads and other effective types of marketing, but make sure to also take advantage of the free ones too. Arguably, they'll bring you the most success on your journey.
6.  Make monthly changes from customer feedback
It should be a priority of yours to get as much customer feedback (on a regular basis) as possible. You can gain customer feedback through email surveys, social media questionnaires, in-person consolations, and phone calls. The data you collect can then be analyzed and used to make productive and worthwhile changes.
For example, you might discover that customers are very unhappy with your customer service levels over the phone. Or, they might wish that your store (or stores) opened for a few hours on Sundays. Basically, there's a potential goldmine of customer feedback waiting to be discovered – so don't wait any longer.
7.  Connect with other businesses at networking events
As mentioned above, business networking events are a great free marketing channel. Also, as their name suggests, they're perfect for connecting with other business owners and employees. At networking events, it's very common for managers to exchange business cards and contacts details to discuss collaborating together further down the line. You never know; you might find your future business partner at one of these events.
8.  Conduct competitive analysis
Competitive analysis is important for businesses. No matter what industry you're in, you likely have a handful of competitors whose names you don't like saying out loud. However, as much as you might not like your competitors, you need to keep a close eye on them if you want to continue growing by conducting competitive analysis. Otherwise, they could knock you off your perch at any moment.
Therefore, it's a good idea to have a market research employee (or team) who can conduct frequent competitor analysis, from their current offerings to what they're posting on social media. By conducting competitive analysis, you can react to what they're doing and tailor your own services to be better than theirs.
9.  Show customers that you care
Here's a universal fact of business: if customers are loyal to you, growth is a piece of cake. However, if they aren't loyal (and your customers keep bailing on you), then reaching new heights is going to be near impossible.
The solution is to show your customers that you care. You can do this by:
Personalizing your services (address customers by name, make references to past purchases)
Asking for regular customer feedback (as mentioned above)
Respond to comments and questions on social media
Provide different customer service options (phone, email, social media chat)
Hold regular customer events
Once your customers can see that you genuinely care for them, they will be more enticed to stay with you. Below infographic may be helpful for you to understand why improving customer experience mattters.

Infographic created by Fiserv
10. The website should match the growing business
Lastly, make sure that your website is a powerhouse. What this means is that your website must be up to the level expected of modern businesses. It should include:
Embedded links to your social media pages
A chatbot customer service option when your real-life employees are unavailable
Interesting content, from photos and videos to blogs and Q&As
Strong call-to-actions
Case studies and reviews to convey trust
Once you tick all of these boxes, you will have won half the battle.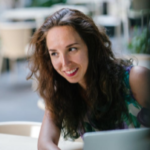 Magdalena Polka is a Business Solution Designer and an Information Technology / Project Management consultant and author with over 15 years of software development, management and project management experience.
Tags:
business
growing business
successful business