5 Tips to Enhance Recruitment Process in Small Business
Starting a business from scratch is not something you should tread lightly. The number of factors that require your attention is extraordinary. So, it is crucial to arm yourself with patience and invest your best efforts into making things happen. That's why 20% of new businesses fail after two years of being open every year. Among the most demanding aspects, you will find the hiring process and tips to enhance recruitment process. Hiring someone is easy, but the question is whether the employee will prove his worth. Not to mention that going through endless lists of candidates is certainly not something easy to pull off.
For that reason, organizing the hiring process should be high on your list of priorities. As we've said, this is not easy. That's why we want to provide you with a couple of tips that can make the hiring process effective for small businesses.
1.  Improve Job Descriptions and Interviews
Before you start talking with candidates, you should write quality job descriptions. Naturally, writing these should be a long process for many reasons. It's because you need to talk about the requirements of the position as clearly as possible. Not being clear can lead to a misunderstanding.
When the time comes to talk with them, make sure the interviews are on a proper level. The questions you ask should be well put. It means they should encompass all the relevant information you need to know. Avoid any questions that cannot provide any quality information about candidates.
2.  Present Clear Values
During the recruitment process, you should know that anyone can learn something new however personality and passion cannot. Some experts say they prefer less talented candidates who are passionate. These candidates can learn quickly.
It is vital to start seeking the candidate's passion from the beginning of the process. Sure, many people will be nervous during this process, but that doesn't mean all of them will. Try to relax the situation as much as possible and ask questions that can tell you about the candidate's personality.
When you find someone that fits this pattern, present clear values your company endorses. That way, the candidate will understand what behavior is acceptable to other members of the team and the managerial staff. We believe this is a vital issue to address to enhance the process.
3.  Utilize Social Media
Using social media to seek the best candidates has become a crucial part of the process. Naturally, the first one you should use is LinkedIn. We believe that the reasons for this claim are clear. The importance of social media is so vital in hiring process that almost 80% of applicants use social media while looking for a job.
After LinkedIn, start looking at Instagram and Facebook. Of course, don't pay attention to any irrelevant information, which is a waste of time. Focus on those who can tell you what you can expect from the candidate and what's the position where you can use these talents and skills.
4.  Establish Consistent Talent Selection Process to Engance Recruitment Process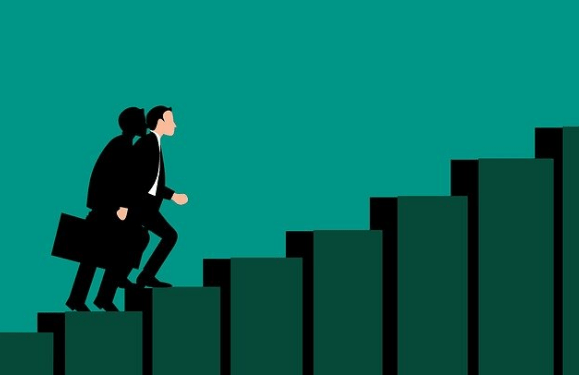 Experts on this topic say that the recruitment process is a one-size-fits-all procedure. While it may not sound like that, this is not easy to accomplish. Of course, this procedure should rely on a couple of factors. We're talking about the company's size, organization, hierarchy, and of course, industry.
There's absolutely no doubt that having a system for selecting top talent is a must. Still, that doesn't mean you shouldn't be too flexible with your system. The modus operandi should remain the same for all the candidates in front of you. Still, some unique twists and features are essential.
For example, these twists need to focus on the position in question. If you are not experienced enough to do it yourself, you can always use easy-to-use HR software to assist you. That way, you will minimize the risks of making a mistake in this process, which is always helpful.
5.  Reasonable Expectations
Since we're talking about small businesses that probably don't have enough experience with the recruitment process, it is crucial to set reasonable expectations. Companies with a lot of experience usually have all the relevant factors in all the right places. At the same time, rational expectations are honest.
That way, the candidate will understand all the key points and what requires a further upgrade. There is absolutely no room for any confusion. Otherwise, they may be left to wonder what the company expects of them. Don't underestimate that this can be quite stressful for them. They can feel like an underachiever.
Summary: How to Enhance Recruitment Process?
As you can see, the recruitment process is an irreplaceable element in leading a successful company. Here, we've shown you the top five tips on how you can upgrade it in your small business. We do not doubt you will find all of them handy, and they will be a game-changer in your organization.
Depending on the needs of the small firm, the hiring process should be slightly different. Many businesses, however, follow some basic processes to find their applicants. If you want to expand your small business team, you'll need a clear set of actions and tools to assist you in finding the best individuals for the next job opening. A well-defined and repeatable procedure can also assist you in remaining legally compliant. Automation could help with certain of your hiring processes. There are technological tools that can assist you in saving time and making smarter judgments. Here are some human resource resources to assist you discover your next employee, from creating job applications to locating screening tools that help your firm stay compliant throughout the hiring process.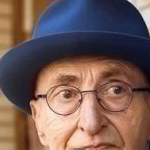 Irwin Michael Reston is an expert who has more than 30 years of experience in optimizing businesses, inspiring individuals and improving human resources departments. He established the BlueLight Consulting Limited to provide learning and training service worldwide.
Tags:
hiring process for small business
how to improve recruitment process
recruitment for smal businesss