7 Quick Tips for Local SEO
A strong search engine optimization (SEO) strategy is pivotal for the success of any online business. SEO stands for the set of practices used to organically improve your website's positioning in online search results. Prominent positioning in organic search results is more important than ever, as 97% of search engine users end up searching online to find their local businesses. You can optimize your SEO even more so by implementing a local SEO strategy, which its title suggests focuses on ensuring your business appears in local search results. Below we've put together 7 quick tips you can use to help optimize your local SEO via SEO agency.
Work With A Niche SEO Agency for Local SEO
If you're new to SEO implementation or you think your business would benefit from someone more experienced, working with an SEO agency may be the best idea for you. When pairing with an SEO agency, be sure to stay niche in your search; you want to pair with an agency that understands your business, the needs and wants of your customers and is the best in their field.
When it comes to SEO, there are multiple variations that deliver success. For example, SEO for an E-commerce brand will never be the same as it is for a brand website. Likewise, SEO for a fashion brand will differ from one that helps generate leads for a plumbing business. This is why you need to work with niche SEO services agency to help you rank on search engines and generate qualified leads for your business.
For example, if you run a veterinary clinic, you'd want to work with an agency that specializes in veterinary SEO. Similarly, if you own an ecommerce apparel shop, an agency with ecommerce and fashion would make sense.
Be sure to set up meetings with various firms that fit your business's niche needs, go in with questions about their strategies. See if they guarantee a certain percentage increase in traffic or profit. Make sure you're open with your business goals and wants from working with a niche SEO agency, as that's the only way to ensure those are reflected in their work with you.
Keep Your Google Business Profile Updated
Your Google business profile can make or break how well your business does. Google holds 92% of the search engine market, meaning that an overwhelming majority of the public will look through the business profiles on the platform. By maintaining your google business profile for local SEO, you can ensure your business ranks higher on local google searches, and in turn, increase your online traffic as well as your bottom line.
Make sure your Google business profile is completed with accurate, updated information about your business such as hours of operation, location for brick and mortars, and contact information. Customers can also leave reviews on google business profiles, so you should encourage your customer base to engage with the review system. Higher reviewed businesses are trusted far more than those with poor or without reviews.
Conduct Keyword Research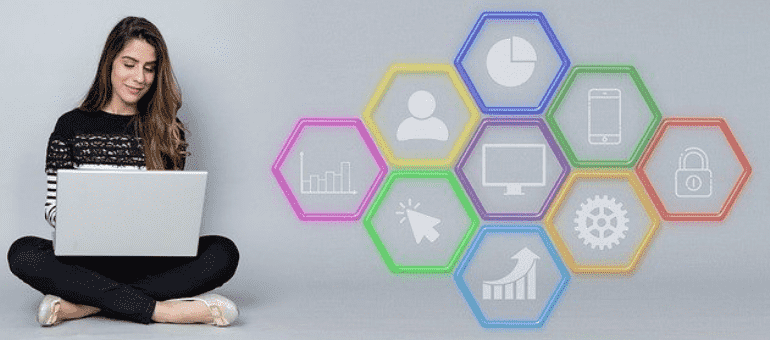 Keyword research can help you identify what your local client base when looking for businesses such as yours. For example, say you're opening a taco shop. You're going to want to know what local customers are searching for when looking for taco shops near them. There are tools like Ahrefs or SEMRush that you can purchase. They will give you access to information about your clientele's online search habits. And you can use this data to refine the keywords you use for local SEO.
Make Sure Your NAP Is Consistent
NAP is an acronym for remembering to keep your name, address, and phone number consistent across all of your business profiles online. Local SEO will only work in your favor if your information is correct. Make sure to check the web for your business's NAP information at least twice a year to ensure everything is correct, more so if you've recently changed any of the information in your NAP.
Add Location Tags for Local SEO
Location tags are pivotal for local SEO. Search engines track searchers' locations through their IP addresses. And show them search results based on their location, and people search for businesses by location alone frequently. By adding location tags to your business profile, your local SEO will flourish. You can add these to your social media channels, website pages, google business profile. And any other online platform your business has a profile on.
Join Business Directories On Social Media Platforms
Facebook, Instagram, Pinterest, and Tumblr are just a few social media platforms that have business directories. By joining an online business directory, your business will appear in local searches of the members of those social media platforms. Your business will be recommended to users on these social media profiles based on their location. These platforms also offer you a way to directly engage with consumers. So you can utilize them to improve upon customer service practice while increasing your presence within the community.
Create & Include Local Content
Getting involved with your local community and creating content that reflects that involvement is a great way to increase your local SEO. Think about having brand ambassadors within your local community who can help speak to the positives of your brand. Join local farmers' markets, meetups, or holiday bazaars by renting a booth or donating.
Why Local SEO Optimization Matters More Than Ever?
Non-localized searches have a substantially lower conversion intent than localized searches. Geographically, local searchers are also pre-qualified. Local searches are 80 percent more likely to convert than non-local searches, which is unsurprising.
Local SEO is a low-cost technique to boost your company's visibility in local searches. The majority of local business listings are free to create and maintain – Google, Facebook, Yelp, and so on. Many local businesses have found that investing their time in local SEO rather than paid efforts has yielded positive results.
Simply said, learning how optimize your local SEO makes your company more competitive. There's a considerable probability that your competitors are already devoting time and resources to local SEO.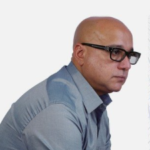 With more than 20 years of progressive experience as Program Manager and Project Manager had led complex IT projects/programs in a wide variety of industries in America, Latin America & Italia.
Mario Bisson Andini is an advanced Program Manager who is the founder of Bisson Training.
Tags:
how to optimize your local seo
local seo agency
local seo optimization