How to Draft a Resume When You are Just Out of College? 
Drafting a resume when you are fresh out of college might seem like a daunting task at first. When it comes to writing the various sections, you will meet a roadblock when you have to write about your work experience. Since you have freshly graduated, it is evident that you may have little to no work experience.
However, you still have ample information to provide to prospective employers. At this point, you need to focus on your educational background and what you choose to do with it. 
Ways to Draft Your First Resume
Here are some ways to help you draft your resume after graduating college.
1. Categorize Your Achievements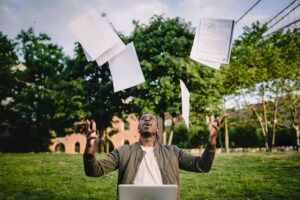 While drafting your resume, be sure to mention your achievements in categories. 
While your GPA scores should go under educational qualifications, your sports and debating achievements should go under extra-curricular activities. 
Mention your involvement with the local community under voluntary work and services. And if you have done a summer job, mention it under work experience. 
Your merits in piano or art lessons should go under hobbies and interests. Any prizes you receive should go under the awards and recognitions. 
Categorizing your achievements will show that you have been working on various aspects of your life, which is sure to impress your recruiter. 
2. Be Specific About What You Want to Do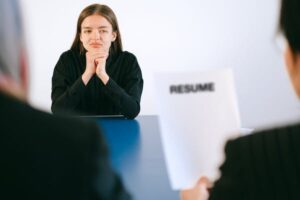 With the wide world and a sea of opportunities open in front of you, it is natural to feel overwhelmed about which industry you might want to join. 
Often, students pursue their higher education to work in a particular sector, only to find they want something different after graduating. It is perfectly alright to feel this way. 
However, it would be best if you drafted your resume in a way so that your employer does not feel you are confused. As a result, try drafting a couple of resumes intended for various sectors and include relevant skills for that sector only. Or else your resume will confuse your employers about your strengths, and you do not want that.
3. Always Include Additional Coursework
Ensure you always include your additional coursework and certifications in your resume. If you are still pursuing a course, mention the dates when your course gets over. 
Moreover, always relate your certifications and courses to the position you intend to apply for. Since fresh graduates pursue many different courses, employers often have difficulty finding candidates who meet their requirements. 
Highlighting this aspect will help them make this choice that can be instrumental in landing their first job.
4. Use of Active Verbs
One of the best ways of drafting your resume after college is to use an ample number of active verbs. Even if you do not have enough work experience, it does not mean that you have not done some fieldwork. 
You could have helped a professor in research, assisted your coach, written an article for the university magazine, worked at an animal shelter part-time, promoted your college sports team for sponsorship, and so much more. 
Using these active verbs can help make your resume stand out from the rest. 
5. Formatting and Proofreading 
One would be amazed to find out the number of resumes that get rejected because of shoddy formatting and proofreading. The resume is the first thing an employer sees about a candidate; if they see it is full of errors, it reflects poorly on the person it belongs to. 
Many promising graduate students lose out on internship programs because they do not devote much attention to correct formatting and proofreading their resumes. The employers get the impression that the candidate could be just as careless when working. 
Make sure you meticulously review your resume to fix any formatting and proofreading errors before submission. Use an editing tool or ask a mentor to go through it to avoid mistakes. 
Drafting your resume for the first job after college needs time and patience. Before you start writing it, make a note of all the achievements you are proud of in your life. Be it your high GPAs, an award, or a skill you acquired because of a course you completed, all of it will be useful if you use them effectively while drafting your resume. 
For more tips regarding personal development, career growth, job search, and understanding workplace dynamics, head to FlexMyFinances.com. You will receive help in every aspect you need.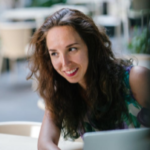 Magdalena Polka is a Business Solution Designer and an Information Technology / Project Management consultant and author with over 15 years of software development, management and project management experience.