Revolutionizing Learning with Open Source: Discover the Power of Opigno LMS
In recent years due to significant technological advancements, the education industry and traditional approach to learning are undergoing an impressive transformation. The rise of e-learning tools, and particularly Learning Management Systems, has revolutionized the way people acquire knowledge and go through corporate training. Open-source software played a crucial role in this process by providing flexible, customizable, and cost-effective LMS solutions. One of the most powerful ones is Opigno, and in this post, we will talk about all the ways in which this LMS revolutionizes education and empowers people and organizations from all over the world to unlock their full learning potential.
What is Opigno LMS?
Opigno is a Learning Management System based on Drupal, a highly popular open-source Content Management System. Opigno successfully combines the flexibility and impressive features of Drupal with a comprehensive set of e-learning capabilities. This combination makes it an ideal solution for both small and large-scale learning environments. Among the main functionalities of this LMS are course management, content creation, and management system, assessment and grading tools, gamification elements, collaborative and social learning, advanced analytics and reporting, and impressive customization capabilities.
Key Features and Advantages of LMS
As we already established, Opigno LMS offers a wide range of impressive features that benefit both organizations and students. You can find more details about Opigno not only in this post but also at this link
Here we explore just the main advantages to give you a basic understanding of why this Learning Management System is rightfully considered one of the best solutions on the market.
Intuitive Course Management
Opigno offers a really user-friendly interface for educators and administrators, allowing them to seamlessly create and organize course materials, set up new learning objectives, and manage enrollments. The intuitive interface makes training employees much more accessible and allows them to easily create and update courses, saving time and resources.
Personalized Learning Paths in a LMS
Opigno LMS provides educators with impressive capabilities for the creation of personalized learning paths. By defining specific learning goals and curating relevant content in real time, teachers can give a really tailored experience for each individual learner. Students can progress at their own pace, receive timely feedback and mentorship, and access course materials and assessments tailored to their skill level at their convenience. Personalized learning is becoming more and more popular among educational professionals, and Opigno has all capabilities necessary for implementing this approach efficiently.
Gamification and Social Learning of LMS
Because Opigno is a Drupal-based platform, the integration of gamification elements is seamless. These elements significantly enhance learners' motivation and engagement level, providing additional challenges and a sense of healthy competition. Social learning is also great for creating more engaging learning environments, encouraging students to collaborate and share knowledge. Drupal CMS allows administrators to easily integrate social media elements for better results.
Comprehensive Reporting and Analytics
Opigno provides some impressive analytics, tracking, and reporting tools. Using them, educators can track each student's individual progress, the completion rate for particular assignments, engagement metrics, and course completion rates. The system generates thorough reports, offering highly valuable insights into learner performance and course effectiveness. This approach not only empowers teachers to identify areas for improvement and provide targeted feedback but also enables organizations to make data-driven decisions about content strategy and course selection.
Customization and Flexibility
Opigno is based on Drupal, a highly customizable and extensible Content Management System. So, administrators have all the capabilities to tailor platforms to organizations' unique needs, create custom workflows, and add new features. Integration of third-party tools and services to LMS is also very easy. With Opigno, educators have all the resources for creating highly personalized and engaging learning environments.
Open-source Community and Support
Opigno significantly benefits from an active open-source community. Around Drupal CMS, there are more than a million tech experts and enthusiasts who constantly revise code, look for potential vulnerabilities, develop custom modules and plugins and share knowledge and best practices. Opigno itself also has a dedicated community of users who ensure its continuous improvement.
Cost-Effectiveness of LMS
Because of its open-source nature, Opigno is one of the most cost-effective LMS solutions on the market available for educational institutions, businesses, and nonprofit organizations. The absence of licensing fees and utterly free customization options make it a perfect opportunity for people seeking unique e-learning tools while trying to stay on budget.

Areas of Implementation
Corporate Training. Opigno enables various organizations to deliver efficient and scalable employee training programs. LMS can be used for new hires' onboarding, skills development, or compliance training. Customization capabilities allow businesses to create learning experiences tailored to their specific industry and workforce needs.
Professional Development. Another area of implementation of Opigno LMS is professional development programs created by various associations, training providers, or certification bodies. Learning Management System enables them to provide ongoing education and certifications for professionals working in different fields.
Educational Institutions. Opigno is a perfect suit for various educational organizations, from elementary schools to universities. LMS supports both a traditional learning approach and fully online courses. Content management systems, integration and customization capabilities, and tracking tools provide educators with almost never-ending possibilities for implementing various learning styles and the newest industry trends.
Nonprofit and Open Education. This LMS also can be used for nonprofit organizations and open education initiatives due to Opigno's cost-effectiveness and open-source nature. Insustions with a limited budget can still provide great learning experiences to users without compromising on core features or sacrificing some functionalities.
Conclusion
Opigno LMS is rightfully considered one of the best solutions on the market and constantly revolutionizes the way we acquire knowledge. Its open-source nature enables organizations to provide customizable, engaging, and personalized learning experiences for an audience wider than ever before. And don't forget that all these impressive capabilities and a range of features are available for a reasonable cost due to Opigno being based on open-source Drupal CMS. This makes this LMS a perfect choice for basically every field and industry. No matter what requirements and budgetary limits organizations have.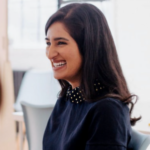 Ananya Prisha is an enterprise level Agile coach working out of Hyderabad (India) and also founder of High Level PM Consultancy. Her goal has been to keep on learning and at the same time give back to the community that has given her so much.
Tags:
learning management system LMS
lms
open source LMS