Drupal vs. WordPress: which is better?
Looking for a website-building platform? Drupal vs WordPress are both popular choices, used by tens of thousands of people around the world to create their sites. Both are open-source, free-to-use platforms that feature great content management tools. Both also boast tools for digital asset management, SEO, and multi-channel publishing.
These two behemoths are very much leaders in the market in terms of CMS market share, and if you're wondering which of the two options to choose, we've got all the information you need in the comparison guide below to help you select the platform that'll best support your digital vision!
The Cost of Drupal vs WordPress
While both platforms are free to use, WordPress offers additional tiers for those who want more than a basic website. For $5 a month, WordPress Starter users get access to a free custom domain for a year, 6GB of storage space, eCommerce functionality, and integration with Google Analytics. Upgrade further to WordPress Pro, and you'll get all the benefits of the Starter plan. Plus unlimited plugins, a massive 50GB of storage space, premium support, and integration with a range of platforms, including WooCommerce.
While Drupal is completely free to use, it does require more technical knowledge. So building your project with this platform could actually involve significant additional expense. Such as that involved in hiring professional web developers.
SEO Tools Available for Drupal vs WordPress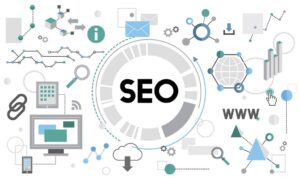 Deploying SEO properly is a key way to drive organic traffic to your new site, so it's important to assess the nature of the tools offered by both Drupal and WordPress to make a decision on which is right for you.
WordPress has your back on this score. The platform offers XML sitemaps that are automatically generated that will boost your site's visibility on those all-important search rankings. However, only users on paid plans can access the more advanced SEO tools available.
Drupal, on the other hand, provides modules or codes that can be used to alter existing functionalities on your website or add new features without the need to upgrade. Via the platform, it's easy to add SEO modules to a site for a wide range of elements, including meta tags, site verification, page titles, XML sitemaps, and more.
Templates and Themes on Offer
Using WordPress will give you access to a huge array of customizable templates and themes. Some are free, and some are paid. While the user interface isn't the easiest to get to grips with, page builder plugins can be used to make the process simpler by turning the process into a drag-and-drop affair.
Compared to WordPress, Drupal has significantly fewer choices in terms of the templates and themes on offer. Due to the nature of the platform, unless you're an experienced web developer, you'll also likely need assistance in making the most of these things in designing your website.
eCommerce Functionality of Drupal vs WordPress
Today, most businesses require some kind of eCommerce functionality on their websites, so this is a vital consideration when weighing up your choice of CMS platform. WordPress makes this side of things easy. It features a range of tools allowing users to create an online store, add products, and install plugins. Collecting payments is made simple, too, and users can quickly add the facility for their site to take debit and credit card payments, set up subscriptions, and process one-click payments.
Drupal has also got you covered on this score. The platform allows users to create eCommerce stores from scratch that entirely suits their needs and brand aesthetic. Features and tools include multiple order types, dynamic product ranges, promotions incorporating multiple offer types, order management, and payment API.
Best for Blogging?
A blog is likely to be an important part of your site. If not the primary reason for its creation. WordPress is a great option for bloggers as the platform has been designed specifically to support this function and features easy-to-use block editors and professional themes and templates.
Drupal is in use by bloggers, is flexible, and allows for a completely custom build. But you'll need to either have some previous web development experience or be ready for a very steep learning curve!
Customer Support
As open-source platforms, the majority of customer support for both Drupal and WordPress comes from the online community – which tends to be supportive. Those upgrading to a WordPress paid tier. However, can access a priority support service, meaning a team member can contact for help or advice.
Drupal vs. WordPress: And the Winner Is…
Drupal and WordPress are both popular content management systems (CMS) used to build websites. While they have similarities, they also have some significant differences.
WordPress is known for its simplicity and user-friendliness. It's a great option for building simple websites or blogs quickly and easily. It has a vast library of plugins and themes to customize the website's appearance and functionality. It is making it easy for users with little to no coding experience to build a website to their liking.
Drupal, on the other hand, its flexibility and scalability is popular. It's a more complex CMS designed for building large, complex websites with custom functionality. Drupal has a steeper learning curve than WordPress. But it provides more control over the website's structure and layout. Drupal is often in developers use.
If you're an individual user or run a small business and want to get a professional-looking, high-functioning website with eCommerce capabilities up and running fast and for minimal cost, WordPress is the clear winner.
However – Drupal is a clear contender for the title for larger businesses or those who wish to create a website with more advanced functionality. Not to mention, of course, that Drupal is completely free to use. There's no need to upgrade to a paid package to access advanced tools, as there is with WordPress.
In conclusion, it's vital to choose the CMS platform that can meet your needs and offers the tools and features you need to create your dream site.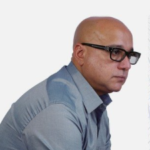 With more than 20 years of progressive experience as Program Manager and Project Manager had led complex IT projects/programs in a wide variety of industries in America, Latin America & Italia.
Mario Bisson Andini is an advanced Program Manager who is the founder of Bisson Training.
Tags:
drupal or wordpress
drupal vs wordpress
is drupal better