Digital Twins Technology in Logistics & Manufacturing
The fundamental notion of a digital twin is not a new one. This model comprises the integration of virtual engineering models with actual products or equipment in a setting that allows for the modification and optimization of the product like it is manufactured. We are witnessing increasing interest in adopting the digital twin and the related benefits that may be realized as a result of progress and evolution of enabling technologies, which is good news for everyone. Let's uncover what is digital twin and what prospects would digital twin definition mean in different industries.
What Is Digital Twin?
The digital twin definition is as follows: It is a computer-generated or computer-simulated representation of a real thing or equipment. Digital twin technology has progressed to the point that it now includes enormous items like houses, warehouses, and even entire cities.
These models are being used to develop models and simulations in the interim, while real systems are being created and deployed.
How Exactly Digital Twin Technology Works?
The twin is intended to receive input from sensors that gather data from a real-world equivalent and use it to improve its performance. This method enables the twin to model the physical goods in real-time, offering insights into the workflow and any concerns. Additionally, the twin can be based on a prototype, and it might offer feedback on when the product should be refined.
Using these so-called simulations to represent products and production systems, manufacturers may decrease the time and costs associated with constructing, installing, and certifying factory production systems and the risk associated with manufacturing errors.
Additionally, using them for asset management often results in demonstrable benefits for the maintenance of equipment in the area of operations. Let's look at the digital twin definition and application areas in the manufacturing niche.
Digital Twin Technology Improves the Overall Manufacturing Efficiency
What is the digital twin for the manufacturing industry, and how to use this technology in each manufacturing step?
#1: Designing a Product
Digital twins may be used as virtual prototypes throughout the design process, and they can be altered to test alternative simulations or designs before investing in a physical prototype. This opportunity reduces the number of iterations necessary to get the product into production, which saves both time and money in the long run.
#2: Process Optimization
It is possible to establish a twin of a manufacturing process and monitor key performance indicators using sensors installed on a production line. Modifications to the digital twin can reveal new opportunities for production optimization and strategies to decrease variations and aid in the root-cause investigation.
#3: Quality Systems
Monitoring and responding to data from the IoT sensors during the manufacturing process is critical for maintaining high quality. When establishing a digital twin, you may model every aspect of the manufacturing process to see where deviations occur and whether or not better materials or procedures can be employed to save costs.
#4: Maintenance Made Easy
A digital twin of an individual piece of equipment or industrial process can detect deviations that suggest the need for preventative repairs or maintenance before a more significant problem arises. These individuals may also assist with the optimization of load levels, tool calibration, and cycle durations.
#5: Better Internal Communication Across Teams
As operational data from digital twins is readily available, it will be simple to distribute information across disciplines, facilitating cooperation, better communication, and speedier decision-making for all parties involved. It becomes easier to collaborate with engineering, manufacturing, sales, and marketing colleagues to make better decisions by utilizing the same data.
Digital Twin Technology for Supply Chain & Logistics Excellence
What is the digital twin definition for supply chain mechanisms, and how can it improve logistics?
#1: Overcoming Logistic Problems
The creation of a digital twin of the vehicle allows drivers to get vital warnings in advance, such as traffic, accident, hurricane, storm, and fire alerts and suggestions for other routes to avoid traffic congestion. By warning drivers of irregular driving behavior or imminent violations, the system can even prevent them from occurring, resulting in significant fuel and time savings.
#2: Packaging and Containerizing
Using material digital twins in conjunction with computer vision technology, detailed models of containers could be built fast, and possible issues such as dents and fractures could be discovered automatically.
When combined with previous data on the container's movements, this information might be used to generate a digital twin, which could then be used to decide when a specific container should be utilized, repaired, or retired. The collection of such data over an entire fleet of containers might also assist owners in making the most effective decisions regarding the size and placement of their fleet.
#3: Better Fleet Management
Managing logistics hubs such as airports and container ports is challenging because faults in the system or human mistakes can cause bottlenecks.
Examples include Ericsson and the port of Livorno in Italy, which are collaborating to develop a digital twin to eliminate waste and inefficiencies in freight management and the loading and unloading of cargoes and containers. This is accomplished by using a 5G network, smart sensors, LiDAR, and sophisticated cameras to create a real-time digital reproduction of the port area.
Companies may also employ satellite and aerial photos and navigation systems to examine the whole course of shipments in real-time, whether they are transported by land, air, or water.
#4: Increased Efficiency at Warehouses and Distribution Facilities
A digital twin of a warehouse or distribution center may also be used to produce accurate virtual space layouts. The ability to explore how new designs may boost activity without causing harm to present operations helps businesses to innovate more effectively.
Moreover, with recent advancements in warehouse technologies such as automated robots, counting systems, automated picking and storage, companies can combine data generated by these systems to improve physical warehouse layouts while simultaneously increasing worker productivity.
For example, DHL collaborated with food packaging firm Tetra Pak to create a digital twin of one of its warehouses, which was used to replicate all operations and machines. In order to increase efficiency, they were able to investigate package movement and machine functionality.
#5: Additional Protection for Shipped Goods
Firms may integrate product and packaging data to determine how different packing circumstances might affect a product, even before the first shipment is shipped. The Digital twin model can enlighten company personnel about high-risk points that can harm the shipped good.
In order to gather and communicate this information to numerous data points for an actual shipment, sensors can be utilized in conjunction with other technologies. Data from the preceding six months may be preserved, and possible risks and vulnerabilities can be identified and corrected.
Future of Digital Twins with Artificial Intelligence
Artificial intelligence (AI) and its predictive powers are driving the actual growth in digital twins. We generally talked about building spatial models digitally was a fascinating endeavor.
At this point, all of the information gathered from sensors, previous performance, and inputs on behavior may be integrated into a spatial model, which can then be used to predict future behavior by altering various inputs.
The change towards AI-led digital twin models would be made possible by the standardization of communication and information sharing between digital twins from various ecosystems. For instance, Microsoft is attempting with the Digital Twin Definition Language (DTDL), a language based on JSON-LD, developed. As a result, digital twins and artificial intelligence will provide a significant competitive edge in the future when it comes to optimizing multiple industries.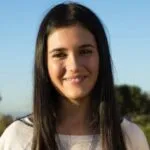 Writing, researching, and learning about project management and tech.
Tags:
Artificial Intelligence
Digital transformation
digital twin
IoT