IoT Development Trends to Expect in 2021
In this post, we'll take a closer look at Internet of Things (IoT) development trends to expect in the upcoming year. Billions of people are already using IoT devices, ranging from a well-known Amazon's Echo smart speaker to simple smart home devices that can regulate heat or air conditioning. On top of that, modern businesses also started using IoT apps. The global COVID pandemic is still ongoing so we'll see even more connected devices in the near future.
According to the statistics, the global IoT market will reach $520 billion in 2021. Therefore, building IoT apps can be a good investment. However, before you immerse yourself in the world of Internet of Things (IoT), you have to find a reputable development team or address IoT development companies.
Here we gather up IoT development trends to expect in 2021. What should businesses expect from these trends? Get comfortable and have a look!
Top Trends in the IoT Development for 2021
Manufacturers of Connected Devices Will Earn More on Healthcare Users
The global pandemic influenced our state of health. Many people stayed at home and left chronic diseases unmanaged. The thing is that many serious illnesses remained unnoticed. In 2021, we expect that the use of wearables and sensors that will help detect human health will grow. People like the convenience of home monitoring and start building more powerful wearables and reduce the cost of such devices.
The main goal of health applications is to remind users to take medicine, check blood pressure or go for a walk. Overall, the number of such users will undoubtedly grow.
Automotive IoT
In 2021, we expect that more connected cars will remain in communication with the surrounding ecosystem. Connected vehicles guarantee excellent mobile connectivity and can interact with other vehicles on the roads. This will surely make the driving experience smoother. On top of that, automotive IoT will also turn driving-assistance systems into a reality.
Smart Offices Will Lead to the Transformation of Employee Experience
In 2021, we expect that companies will start using more IoT apps that will undoubtedly improve the safety of employees and enhance resource efficiencies, such as smart lighting, environmental monitoring, energy efficiency, or activity monitoring.
Smart Homes
It goes without saying that heating, cooling, and lighting take too much energy. But the main shortcoming of such systems is that they are managed manually and this makes it inefficient and time-consuming.
Smart lighting systems can surely change the situation for the better. They allow homeowners to find potential issues and automatically report on them. On top of that, IoT smart home devices enable homeowners to adjust and even change the settings of cooling, heating, or lighting systems.
Besides, smart homes can also adjust the temperature or air conditioning depending on the time of the day.
Location Data Will Be More Important
During the COVID pandemic, people started using the services of online delivery. To make this industry even more effective, brands have to utilize location in 2021. This will surely be more convenient for employees and consumers. Location data helps check in all the reservations.
The thing is that GPS is the most common technique when it comes to logistics. IoT apps related to logistics or transportation are built around logistics. Businesses use cloud technology to transmit data between roads, sea, or air fleets. Therefore, it is easier to track their locations. Such tasks will be more automated when they are used with the connected devices.
IoT and Data Analytics
IoT is not only about spitting out data. It is about processing data rapidly and making suggestions based on those findings. When IoT is used with ML and AI technologies, it will be easier to process a vast amount of data. In other words, such platforms can not only process data but also make informed suggestions.
Internet of Things (IoT) technologies are changing our lives for the better, but still many challenges need to be handled to make them perfect. There's a gap between the customers' needs and Internet of Things (IoT) development teams that usually build products that meet market requirements. Therefore, when it comes to engineering such products, companies have to turn to experts in this area!
Bottom Line
2021 is a year of trouble and uncertainty for many industries. However, the Internet of Things (IoT) technology plays a significant role in delivering practical solutions to address many different types of problems that people and organizations face every day. From automotive to healthcare, industries become more efficient with the help of IoT.
Here we discussed top trends in the IoT development for 2021. If you want to share your experience and knowledge related to the topic, please use the comments box.
See Also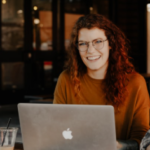 Bianca Scarlot is a technology and business leader with multi-industry experience. Throughout her career, she has provided the expertise and direction for leading-edge initiatives that included agile transformations, process reengineering solutions, and IoT service delivery innovations. She is director of AgileNova Training Academy.
Tags:
IoT Development